,    
Sporting team and league websites have very specific needs. They should provide users with match schedules, player profiles and a full array of statistics. Overall, it's about bringing fans closer to the games and teams they love.
Building a sports-oriented website used to mean piecing together all of this various functionality. But thanks to the Splash sports WordPress theme, everything you need is available in one complete package.
The theme offers features that will help you easily build and manage your website, regardless of sport or size.
Create the Ultimate Fan Resource
Sports fans are passionate. Therefore, they'll expect your website to offer more than just the basics. They're looking for a fully-immersive experience that satisfies their appetite for information. Splash is the WordPress theme you can use to give fans what they need.
– Perfect for All Sports
Splash has been built to accommodate any type of sports team or league. Whether it's professional, amateur or youth – you'll have the tools to build a first-class website.
– The Power of SportsPress
Splash includes a copy of the free SportsPress plugin. It's a suite of sports-related tools that allows for almost endless customization. Features such as the creation of custom equations, automated league standings and configurable statistical tables will put your site into the major leagues.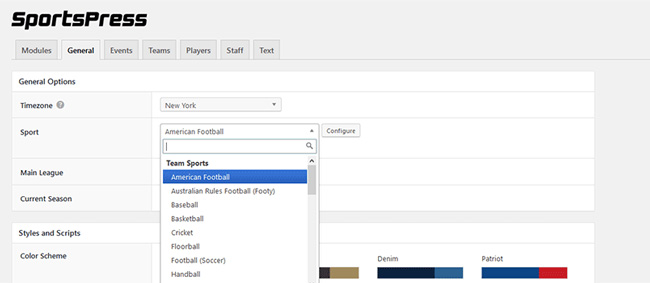 – Team and Player Management
Splash offers team and player management options that enable you to display player rosters, along with coaches and staff members. Plus, everyone can have their own individual profile page – complete with photos, biographies and statistics.
– Stats Galore
When used in conjunction with SportsPress, Splash becomes a statistical champion. Team standings, along with league and individual player stats are easy to customize and display. Stats are sortable, colorful and will keep your fans up-to-date.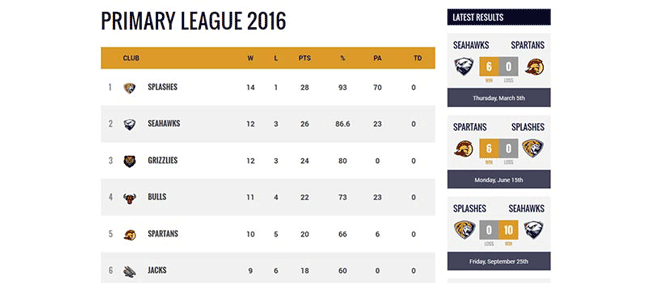 – Roll the Highlights
Looking to provide users with multimedia content? Splash supports audio and video embeds, allowing you to share those winning moments.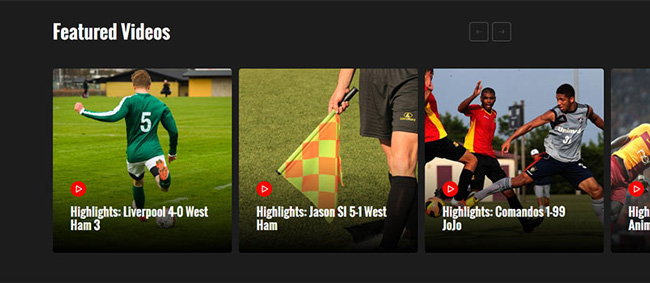 – Sell Online and Accept Donations
With full support and a custom design for WooCommerce, selling merchandise is easier than ever. And, a donations module enables you to raise funds via PayPal. You can even display how close you are to your fundraising goal with a progress bar.
– Celebrate Your History
Help your fans reminisce about past glories via a timeline. This unique feature enables you to create a vertical or horizontal timeline to proudly display team history.
A Fully-Customizable WordPress Theme
Each sport, league and team are unique. That's why StylemixThemes, an Envato Power Elite Author, carried out extensive research. They looked at the specific needs of various sports and developed Splash with that flexibility in mind.
– Make It Your Own
It's easy to tweak your website to match your branding and personality. Splash is fully-compatible with the native WordPress Customizer. This enables you to make changes and preview them in real time.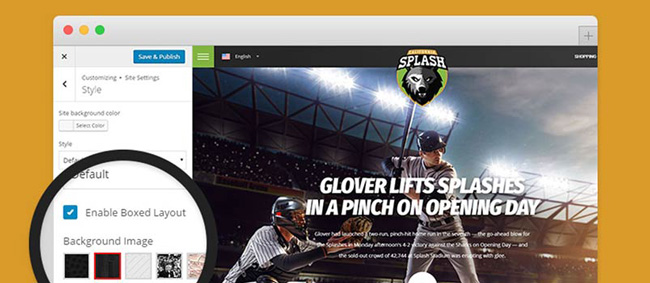 – Built on a Rock-Solid Foundation
Splash has been built the right way, using the very best tools that the industry has to offer. The theme utilizes the Bootstrap framework and is styled with Sass. Therefore, you can be confident that your site will look great on any device.
– Top-Notch Demos with 1-Click Import
Get your project off to a running start by choosing one of the available theme demos. They cover a wide range of sports and uses, with even more choices currently in development. Import them with just a single click and you're already ahead of the game.
– Industry-Leading Plugins Included
Use WPBakery Page Builder and Revolution Slider to add compelling content and create complex layouts for your site. Both plugins are included at no extra charge!
– Create Custom Sidebars
Splash includes the ability to build your own custom sidebars. Use them to add widgets or any of the 25+ included custom shortcodes wherever you like.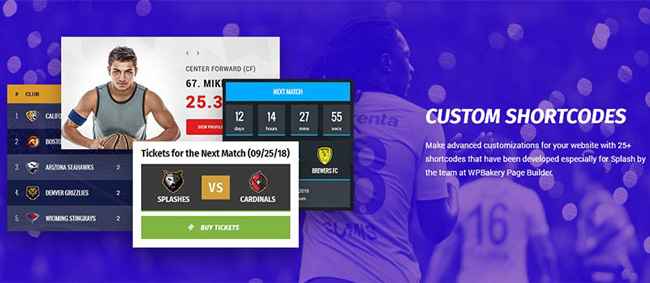 Support You Can Trust
Have a question or need a helping hand? Stylemix Themes is there to help. They offer an extensive collection of resources to ensure happy customers.
– Full Documentation
With clear and easy-to-follow documentation, you'll have access to common solutions anytime. Theme setup, customization and video tutorials are only a click away.
– 24/7 Support
That's right, technical support is always available. Choose live chat or use the ticket system. Stylemix's team of friendly experts are there to help you get the most out of your theme.
– Lifetime Updates
With free lifetime updates, you'll never miss out on new features or bug fixes. This means that you'll always stay on the cutting edge.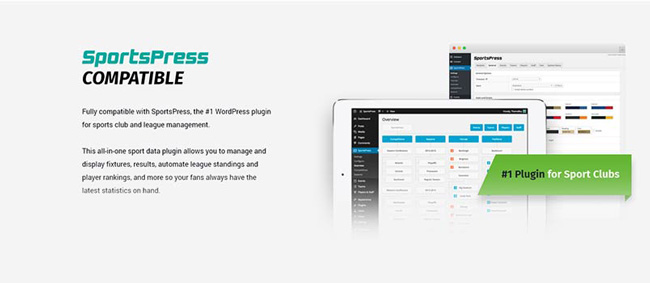 Score Your Copy of Splash WordPress Theme
There are several reasons why Splash is the #1 sports theme for WordPress. First, it brings together all of the features and functionality sports teams and leagues require. Second, it's easy to customize. And third, the theme is backed by a dedicated team of developers and support staff.
If you're looking for a complete solution for your sporting website, look no further than Splash. Download your copy today and do a little victory dance. Your website is sure to be a winner.