As humans become less sedentary with their use of technology, the importance of an intuitive and effective app has grown significantly for companies. In the past, it may have been acceptable to rely on a clear interface on a website to transmit information and services to consumers. The rise of smartphones and tablets has fostered a generation of consumers accustomed to being able to access their favourite companies wherever they are. Having a purposeful and accessible app can make all the difference in attracting repeat customers so it is not surprising that there is a multitude of successful companies that have been able to develop native apps alongside strong web design.
Social Media
It is imperative for social media platforms to have an effective app as well as an effective website. A large part of the appeal of social media is to update followers instantly and being able to update profiles from diverse locations is a reason why social media apps are among the most popular. The Manifest investigated social media app usage in February 2018, uncovering that nearly 40% of smartphone users engage frequently with the likes of Facebook and Twitter. Facebook is the most popular of the social media apps, with the same research from The Manifest finding that 87% of users check the app at least once a day. While Facebook can, of course, be accessed through a browser, having apps on their home screen enables users to jump straight to their news feed.
Apps can also send notifications that keep users in the loop even without actively opening the app. This is an advantage that browsers cannot compete with. Twitter definitely lends itself to taking the form of an app. While its web design is streamlined and suitable, the feed looks far more at home on the app. 58% of surveyed Twitter users have the app installed on a mobile device, with the ability to engage with the service on the go keeping consumers informed of breaking news. Instagram has become increasingly popular in app form, although a commentator at The Verge has suggested that it works better in a browser as it encourages a more labored and thoughtful perusal of images. Having the option to engage either via the app or desktop means that all tastes can be catered for.
Gaming
One reason why browser functionality is as important as app development is that sometimes smartphone users are limited by the storage space available on their device. Mobile games used to come as default on even the most primitive of devices, with games such as Snake and Tetris the classic means to while away hours on long journeys. MakeUseOf acknowledge the disadvantages of storage restrictions and respond with an extensive list of games that can be played through a browser as well as an app. This gives players the freedom to access games in the manner most convenient to the individual.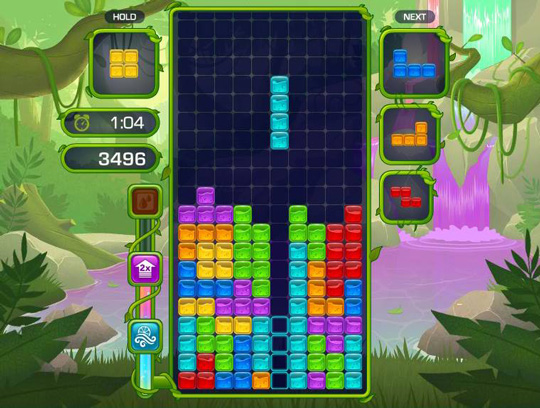 This rise in convenience extends to casino games. Players used to have restricted access to casino games, in that, if you weren't in a casino, then you weren't able to play. Fortunately, these restrictions have been lifted with the continued development of online casinos who can now offer the most traditional of casino games on the most innovative of platforms. The wide selection of online slots at Betway Casino can all be played via a browser or a mobile app, giving players the chance to win jackpots wherever they are. Often, the app experience can expand on that offer by a browser. Tech Advisor have explored the best free PC games, ranking Spaceplan as a must-play game for those looking for a simple but rewarding experience involving potatoes and space. Spaceplan is free to play via browser but available in expanded app form for a small price on PC, Android or iOS. Apps can give developers the chance to explore new avenues, giving consumers more flexibility than ever before.
Music
Spotify has revolutionized many people's music experience, with the company closing its first day of trading on the stock exchange with a value of $26.5 billion. Spotify's success is borne out of its vast catalogue of songs but, also, its capacity to be taken anywhere in app form. 48% of Americans pay for audio streaming services, showing the demand for people to have the option to listen to music while mobile. Spotify's app gives users the chance to navigate its songs, download offline content and create playlists. These functions are also available via browser on desktop or mobile, as well as through its downloadable computer program. Yet, having songs downloaded on the app gives users the easiest music experience, with an internet connection only needed once to transfer the songs to the device. You can purchase Spotify plays if you're an artist.
Spotify cannot become complacent as the leading music app, with competitors such as Pandora and Deezer refining their service to provide experiences that mirror Spotify in terms of convenience. Both Pandora and Deezer offer users the chance to listen through a browser or through their app, with that offer imperative if they are to dethrone Spotify as the premium music service. Perhaps the biggest competition for Spotify will come in the form of YouTube. The website that has become the definitive platform for streaming video online is branching out into the world of music apps. While the YouTube Music app is still in its infancy and facing teething problems, if YouTube can combine the incomparable selection of videos from its website with an intuitive app then consumers may have a difficult choice when it comes to choosing their preferred means of listening to music.