Just about the time you've mastered a new technology, something else comes along. It's a never-ending story. You might be trying to establish yourself as a guru with respect to every new website design trend. However, the burnout could be your eventual reward.
You want to be knowledgeable of course, but if you go overboard trying to keep up to speed you may be wasting your time. There's a host of other designers out there that are creating amazing tools for you to cope with new challenges.
15 of these new or enhanced tools are presented here. Each one is designed to make life a little easier for you.
Elementor Page Builder
Elementor is a free, feature-rich, open source frontend page and website builder that lays claim to be the best tool of its type on the market, with more than a little justification. The numbers tell the story. Over 600,000 users signed up to use Elementor in a little less than 2 years following its initial release. Elementor 2.0 is now released and the number of users has grown to more than 900,000.
This page-building tool is lightning fast, it features an extensive template library, yet it will work with any template including any of your own design. It will also work with any theme, no coding is required, and Elementor is developer friendly. Elementor's most popular features include the visual page-builder, its Menu Builder, visual Form Builder and Custom CSS.
While version 2.0 brings with it many features designed to extend your website-building capabilities, the Elementor team was careful to keep version 1.0's features intact.
Mobirise Website Builder
Mobirise is also a free website builder, and one that places an emphasis on creating mobile-friendly websites. Mobirise is also an ideal tool to have in your digital toolkit for building small websites and creating landing pages, specialty pages, and portfolios, all without coding.
There's no shortage of design elements either. The Mobirise package contains more than 1,200 trendy page-building blocks and templates, there are also large selections of fonts and icons and a huge (500,000) assortment of free images.
Everything is drag and drop of course, and since Mobirise is an offline application it gives you complete control over your design, how you choose to assemble your website, and how and where you decide to host it.
With Mobirise, you can build both personal and commercial websites without restrictions.
Amelia – Enterprise-Level WordPress Appointment Booking Plugin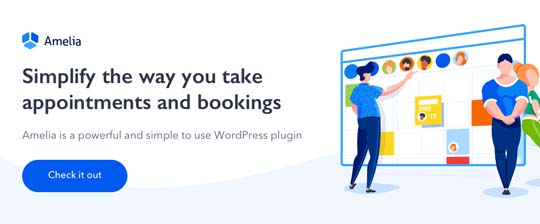 Amelia is a WordPress plugin from the creators of wpDataTables, a Code Canyon many years best seller. You can use it to give your website the necessary functionality to automate your booking activities. You'll have complete control over your appointments and schedules and those of your employees as well.
With Amelia, your clients and customers can make appointments from their computers of smartphones any time of the day or night.
This plugin is easy to install and work with. No special technical expertise is required nor is any special training necessary. With respect to making or confirming appointments, call waiting, phone tag and exchanges of email messages can be dispensed with.
Amelia will organize your appointments and keep track of any that are pending, rejected, cancelled, or have changed. You will also save money by paying a one-time fee rather than having an hourly or salaried worker set up and manage your appointments. As Amelia just launched, it is available at a promotional price for several weeks, so hurry before it goes up.
Nutcache
Nutcache is a project management tool for designers, developers and project teams and project managers who subscribe to Scrum and Agile principles and practices and make use of tools such as Kanban boards to plan and carry out their assignments.
This business-oriented tool will be a definite asset in helping you organize and track project tasks from initial estimating and time tracking through final billing.
Uncode – Creative Multiuse WordPress Theme
Good things typically take time but in the case of portfolio building and digital development, Uncode is eager to prove the opposite can also be the case. Uncode's portfolio-building speed is second to none since you don't have to start from scratch and no coding is necessary. Cool new features like Shape Dividers, an impressive Gallery Manager, and Slides Scroll have added some additional kick to this popular tool.
monday.com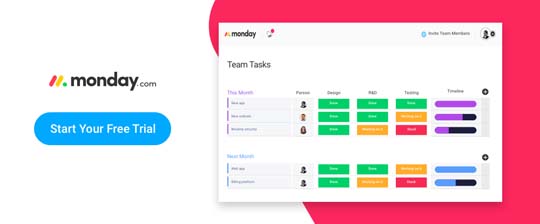 No matter if your team is made up of you and one other, or involves a cast of thousands, and no matter whether that team deals in technical or non-technical issues, monday.com is a project management tool worth checking out.
It provides you with a centralized platform from which you can manage individual and group tasks. In doing so, monday.com will help you improve team communications and collaboration and boost productivity.
Themify Ultra
If your work typically involves building multiple websites for multiple clients and for a variety of niches, your choice of a theme is quite apt to be different than it would be if you only had a single website in mind. Themify Ultra will be an ideal choice for the former, as it allows you to create multiple website types with a single theme.
This premier website-building tool features pre-defined layouts and plenty of design options together with WooCommerce support.
Houzez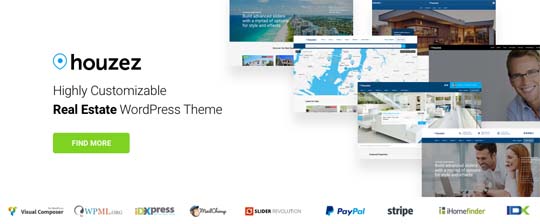 Businesses often have unique requirements with respect to the website features and functionality they need. That's definitely true for those in the real estate sector and designing a website from scratch for a realtor can be a sizable challenge.
That's fortunately not the case with Houzez with its advanced search filters and capabilities, listings options, drag and drop page design, and the new custom fields builder and search composer that make it easier for realtors to administrate the marketplace.
Salesmate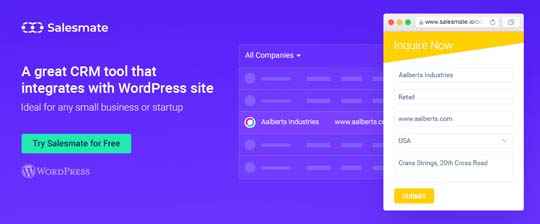 Salesmate is a WordPress plugin and CRM tool that can be integrated with your site to make it easier to capture and nurture leads with the objective of converting them into sales.
Salesmate keeps your leads organized, tags them into different views, enables you to respond to them faster and assigns them to your sales team.
34,000 Icons Full Bundle by Roundicons.com
Roundicons.com is the source of 34,000 royalty-free, premier icons. You can download the entire bundle for a single fixed payment. More icons are added monthly, and when you purchase the full bundle, the additional icons are yours for free.
The bundle contains flat and line icons, filled and solid icons, and doodle and isometric icons. They come in the standard formats and are available at a 20% discount with coupon code R120OFFALL.
PhotoBlocks Grid Gallery
Creating an always justified, pixel-perfect gallery couldn't be simpler when the PhotoBlocks Grid Gallery drag and drop visual builder is your tool of choice. PhotoBlocks is flexible, it's responsive, it supports filters, and you can place both horizontal and vertical images in the same gallery as well as mixed media blocks.
PhotoBlocks is the ideal tool for creating photo galleries, portfolios, and product showcases.
The Web Designer YouTube Channel
This subscription YouTube channel is all about providing informative content web designers can put to immediate use in their daily work. If you're looking for a quality resource to learn more about UI, UX, WordPress and other relevant subjects, Web Designer is for you.
The Web Designer YouTube channel also features high quality web design tips and examples videos.
Beamer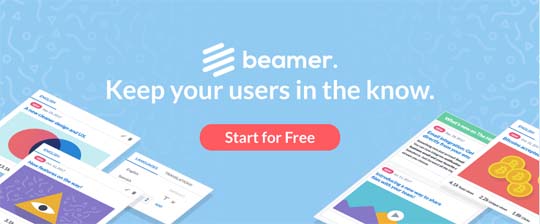 Beamer is a newsfeed application you can integrate into your website as a sidebar to keep visitors updated on the latest information on new products, changes, promotions, discounts, and the like. Beamer is much more effective than email announcements or live chats.
Since installing Beamer is essentially a cut and paste operation, no technical knowledge is required. Beamer has a free and 2 paid plans.
Portfoliobox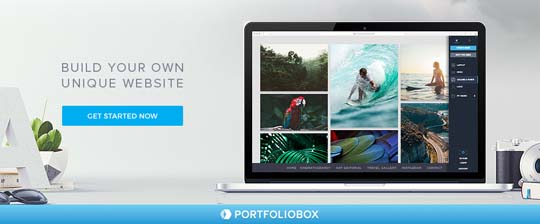 Portfoliobox was created with creative professionals in mind. It's not theme based, no coding is required, and it's very easy to use, and its users can typically create a good-looking, professional website in a few hours.
Portfoliobox's free plan, which contains plenty of features to get you off to a good start allows hosting of 50 images, 10 products, and 10 pages, and gives you access to all the templates.
Stockfresh
This up-and-coming stock photo agency maintains an inventory of millions of photos and vector images. The Stockfresh site is easy to use, the prices are competitive, and they have several great plans for you depending on your immediate and future needs.
You can expect friendly customer service, and when you sign up be sure to check for special offers and discounts.
Conclusion
If you find something you need, you're almost certain to notice an uptick in productivity. It might be new tool or resource that represents an improvement over what you already have. It will bring greater flexibility as to what you can provide your clients. You will experience improved team collaboration and smoother workflows.
You'll also be a step ahead of your competition. You will keep abreast of the latest web design trends and technologies.