WordPress is one of the most popular web builders, an efficient tool when you need to set up a website in a very short time. WordPress is packed with features that make it easy for even a rookie developer to set up a website. Using website builders like WordPress is very easy and straightforward, all you have to do is install the builder script, select, install and activate a desired theme, and install plugins for additional functions as you wish or as required.
What is a WordPress theme?
The theme of your WordPress website is responsible for the layout, responsiveness, and colors of your website. it is the first thing people see before doing any other thing, it has to be enticing, that is when visitors will see your website credible and worthy of exploring. You can either get a WordPress theme by purchasing it, downloading it for free or develop one by yourself.
Can I find a Free Premium WordPress Theme?
Most of the free WordPress themes that are on the internet are not totally free, some will allow access to partial features and prompt for an upgrade, some are full of annoying ads, some tend to crash your website and some are even there to secretly collect information from your website.
Free Themes on Theme Planet
Theme Planet is an online marketplace selling a variety of premium website themes and templates at great prices. Theme Planet marketplace includes HTML5 Website templates as well as a wide variety of themes for the likes of WordPress, Magento, Shopify and others. Theme planet has some theme that can you can totally get for free; these themes are premium standard and all that is stopping you from submitting your email.

When you visit Theme Planet, you are welcomed with three free themes;
– Plumber

Plumber WordPress theme is an ideal theme to showcase professional trade and jobs. This theme has the needed feature to perfectly present professionalism, useful for professions like plumbers, electricians, carpenters, and handymen as well as construction companies. You can integrate Plumber WordPress Theme with Woocommerce to give your website online payment ability. Plumber is fully responsive, it also features sliders, KingComposer drag and drop page builder, support mail chimp for easy mailing functions and very easy to customize. Blog post, service page, shop grid page, project page etc. have been pre-designed and can also be customized to taste.
– Prometium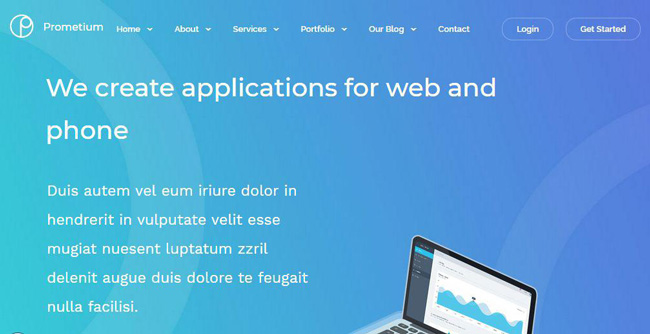 Prometium is an ideal theme for tech or software related company or startup, it is a modern and stylish theme, extremely customizable to suit desired layout and colors. Prometium comes with smooth animations because it was designed with optimized HTML5 and CSS3. Prometium gives your WordPress website the membership management ability. Visual Composer drag and drop page builder to quickly place elements wherever you want, and so many other amazing features. Prometium is fully responsive and always retain its beauty and efficiency across devices.
– Fashionist

This is the best theme to set up an online store, especially when you store is related to fashion industry. Fashionist utilizes the full power of WooCommerce plugin to provide easy transactions between customers and store owners. Fashionist is jam-packed with features that ensure smooth running of your online store; mega menu builder, Access Press social, product filter, product wish list, multi-language support, ratings and reviews, payment gateways, and so much more. Fashionist also comes with Visual Composer page builder for easy customization.
The themes can be used on unlimited hosts. All you need to do is enter your valid email address, agree to Privacy Policy by checking the agreement box and then click on the green button that says "continue to unlock Free themes". And thus, you have unlocked the three themes, you may proceed to download.