The WordPress website and blog creating platform's popularity just keeps on growing. It's not just the numbers of new users that are flocking to WordPress give evidence of this popularity. It's the thousands of themes and plugins that have been designed to work with the platform.
As a result, WordPress keeps getting more flexible and more powerful; on almost a daily basis.
There is a problem with WordPress. It is that users sometimes encounter the sheer number of plugins that have been created for it. It can be quite a task to find the best one out of dozens that offer the same or similar capabilities.
We'll help you avoid that problem with this selection of nine popular WordPress plugins. These plugins are the best of the bunch with respect to what they can and will do for you.
wpDataTables
Creating a user-friendly table or chart can be a rewarding experience, although some of the fun is taken out of doing so whenever it becomes a tedious, time-consuming task. Complex efforts that are undertaken manually or with second-rate tools can also tend to be error prone. wpDataTables makes table and chart building easy; even when massive amounts of complex data are involved.
More than 16,000 companies currently use this best of its kind and best-selling WordPress plugin. Because of its ability to accept data from a wide variety of sources and formats, wpDataTables is the ideal solution for managing and presenting huge amounts of financial, scientific, or technical data as well as for business owners who need to organize product inventories, price lists, or catalogs.
wpDataTable tables and charts are responsive and easily edited or updated. Data you wish to highlight can be color coded, resulting in charts or tables that are flat-out immaculate in appearance. Despite its many useful and powerful features, wpDataTables requires no coding and is easy to work with.
LayerSlider
LayerSlider is a multi-purpose animation platform that can do so much more than the name implies. In addition to creating sliders, this popular software product will help you create image galleries, animated page blocks and popups, mind-blowing slideshows, and even landing pages and full-blown websites.
LayerSlider's features are on display on more than one and a half million active websites every day of the week. These features include a versatile array of layout options (full width, full size, hero screen, etc.), professionally-made slider templates, a drag and drop visual editor with live preview, keyboard shortcuts, and a Photoshop-like image editor. A set of simpler templates is included to help beginning users familiarize themselves with LayerSlider's features and workings.
You can expect to receive excellent support and lifetime updates, along with detailed documentation.
NextGEN Gallery & NextGEN Pro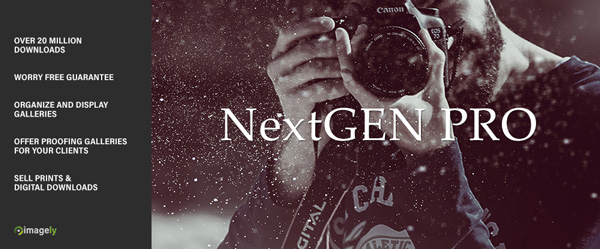 NextGEN Gallery has served as the industry standard for gallery-building software solutions for over 10 years. It's companion NextGEN Pro, is even more powerful thanks to the many extensions it comes with. Both qualify as the best plugins of their type in today's marketplace.
NextGEN Gallery is free. NextGEN Pro, with its multiplicity of extensions including eCommerce extensions and additional features can be purchased. Both are open source software solutions, and both are so easy to work with that even newbies will have no trouble.
With either plugin, you can choose from numerous gallery display types and easily manage and display large numbers of images. Your clients can select images and order prints or downloads and pay via check, Stripe, or PayPal.
NextGEN Gallery and Pro downloads have exceeded 20 million by an estimated 3.1 million users.
WP Review Pro
WP Review Pro is the perfect solution for product, movie, or book review sites, or sites that review anything else. This plugin ships with 16 pre-made templates, each of which you can tailor to fit your brand. 14 types of snippets are supported, plus you have Star, Point, Percentage, Circle, and Thumbs rating systems to choose among.
You can also showcase user opinions about your site's reviews. WP Review Pro is compatible with all WordPress themes.
MapSVG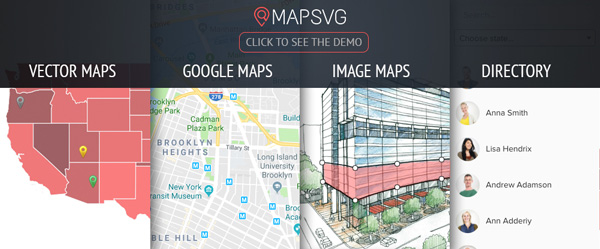 MapSVG comes with a set of geo-calibrated worldwide SVG maps that you can add markers to simply by entering addresses in the search field. You can take any SVG file and convert it to an interactive vector map, Google map, or image map.
A set of image map drawing tools is included, as is a database which enables you to create custom objects for display on a map and/or an attached directory.
Essential Grid WordPress Plugin
A customizable grid-building tool will beat a selection of grid options every time. That is what you need when images or content blocks are to be placed precisely where you want them, and that is what the Essential Grid plugin enables you to do.
Essential Grid, the #1 WordPress grid-building solution can be applied to image galleries, eCommerce shops, portfolios, blogs, sliders, social media streams, and so much more.
PhotoBlocks Grid Gallery
The quickest and easiest way to create a gallery is by using a drag and drop visual builder like the PhotoBlocks Grid Gallery Builder. You can expect pixel-perfect, responsive results every time. This fast, super-flexible tool allows you to place both horizontal and vertical images in the same gallery, mix image with text blocks, and automatically scale your gallery up or down as necessary.
Blog2Social
This all-in-one social media solution can be an asset to social media teams and workers, marketers, entrepreneurs, and businesses of any size. The 15 most popular and widely-used social networks are supported.
The Blog2Social tool and support team have received enthusiastic reviews. Blog2Social is free to use for customizing and cross-posting, and you can also test the premium version's sharing and scheduling features with a 30-days free trial.
Heroic FAQs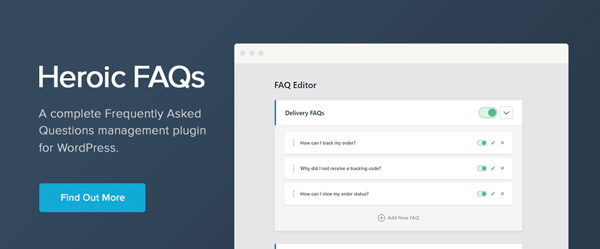 It's not all that often that you come across a FAQ section that gives an impression of being well-managed and reasonably complete. The importance of an FAQ page to a business's success is often unappreciated or underestimated.
Heroic FAQs helps you avoid that mistake with its visual FAQ Creator and drag and drop FAQ builder. An FAQ Style Configurator and 5 FAQ styles comes with the package.
Conclusion

Any one of these premium plugins should make your workflow easier. They can help make your finished products shine.

Choose several and put them to use. You will see the wonderful things that could happen. Be ready to receive numerous high fives from clients and users alike.