Live streaming is one of the key things you should be doing for your business in 2018. We've got everything you need to know below.
More and more users are going to social media for their information and entertainment, and businesses have done well to respond by investing in social media. However, consumers have a preference of the type of content they want to see on platforms like Facebook and YouTube. According to LiveStream.com more and more users prefer video content especially live streaming. HLS player is one of them that supports HLS, MPEG-DASH and Progressive streaming.
The site found, from a survey conducted, that 80% of users would rather watch a live video then read a blog from a brand. With 82% preferring live video to social posts, live streaming is something that businesses and brands should be investing in, in order to build their online and social presence. Whether it's behind the scenes content or a product release, in 2018 there's an emphasis on creating live video content for users. We spoke to Revive.Digital, a leading agency specialising in website design in Essex, and digital marketing, about how to utilise live streaming to build your brand online.
We've put together a helpful guide to live streaming, to assist you in getting your first live stream ready to broadcast. With helpful information on different platforms and live streaming tips to make your video content the best it can be. This is your guide to live streaming.
Getting Ready to Stream
Before we talk about what you'll need to stream, it's important to address why users prefer live video as opposed to adverts, promotional or scripted video content. The format of live video is informal, which means a live stream should never be scripted. Whilst structure is important, a script is not necessary, as the tone can come off as too rehearsed. Users want to see the humanity behind a brand, the people working behind the scenes as they are, no scripts and no rehearsals. But, it is important to set out goals and a purpose for your live stream. You need a clear definition of what you hope to achieve when live streaming. So, prepare but don't rehearse. Be real and be human above all else. Set goals but have fun, people want to see the fun side behind your business.
Another part of live streaming is to really know your audience. You should know the demographic you're targeting as well as asking yourself if the content you're streaming is of use to the audience. Is it enriching, entertaining or informational? These should be set up in your aims before you begin your streaming. It's crucial to think about if your brand has the authority/expertise to stream about the topic you've chosen – you may benefit brining in an industry expert. Their following and your following combined may give you some boosted views on your live stream.
Finally, before you stream make sure your content is promoted properly, on social media and anywhere you can. Have a clear time set to start your stream so users know when to log on and watch.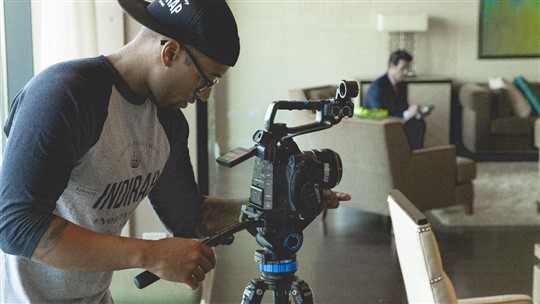 Live Streaming Equipment
Whilst you may think you need the whole package to live stream (a crew, a high-tech camera, a mic etc.) streaming can be done from something as simple as a good quality phone. By all means, if you have the budget and the equipment to hand, you should use that, but you can stream in good quality from a phone with a good camera (and a stabiliser grip). Below, we've compiled a list of must haves for your live stream.
– A quality camera / phone
– Good lighting
– Good audio
– Excellent WIFI connection
– A stabiliser grip
– A clear structure / goal for your stream
– People to be in the stream (host, industry expert etc.)
Once you've got all of the above, you're ready to start streaming. Remember, to keep your stream real and be as human as possible – it will go down well with your viewers. Try and have fun, but make sure you meet the goal of your video (providing entertainment or information etc.)
Now we've spoken about streaming and what you need, you'll need to pick a platform to broadcast your video on. We've got a list of streaming platforms that you can use, below.
Live Steaming Services
Social Media – these different platforms are available on social media channels.
1. Facebook Live
Part of Facebook, this streaming option is available to all users (business and personal) at the press of a button. Users can broadcast to their friends or page followers, which alerts both to your stream with a notification. Viewers on your stream can interact with comments, likes and can share your video to reach their friends / followers too. Facebook Live has excellent analytics built in, which means you can review who viewed your stream, where they viewed it from etc. As most businesses are on Facebook, this streaming service is the favoured choice for those with a broad demographic.
2. Instagram Stories
This feature, similar to Facebook Live, is available on Instagram. It allows users to go live, and broadcast to their followers, with joint streaming options available. Again, users can interact with comments and likes throughout the video. However, the video is only available for 24hrs via the broadcaster's profile. It can be pinned as a 'highlight', but the video is not searchable like it is on Facebook. Your live stream will send a notification to your followers, but it cannot be found via search.
3. YouTube Live
Finally, for the social media platforms, we have YouTube Live. Available as part of YouTube, a titan of video content, this platform is one of the few services that integrates SEO aspects into their live streaming platform. Unlike Facebook Live and Instagram, your followers (or subscribers) will not be notified when you begin streaming a video – you'll have to promote this one yourself on socials. But, if you're looking for a streaming service that incorporates SEO, YouTube live is essential.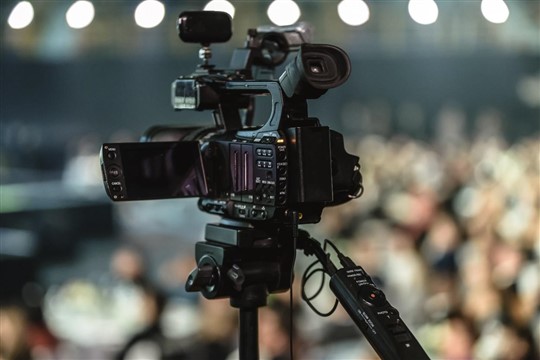 Streaming Sites – These streaming sites are under their own domain and not on social media platforms.
1. YouNow
YouNow is a streaming service geared towards a younger audience. Influencers use this service to broadcast and engage with their followers. Videos are searchable and can be tagged with hashtags and comments throughout the stream. You create your own profile, which you can invite users to via social, and broadcast your video to your following on the service. It's a good platform for those that rely on influencers for their brand or to target a younger audience.
2. Periscope
Whilst this service is made by Twitter, it operates under its own separate domain. It's easy to use and to understand. It does similar things to the other aforementioned streaming services and can utilise your Twitter following as part of your audience. However, the video content is not searchable, similar to Instagram video streams.
3. Twitch
Twitch is another service geared towards a younger audience, but it's primarily a platform for gaming and sports streaming. Due to the niche of the platform, unless you're targeting a younger audience with gaming or sports content, your stream may be better off somewhere else. The benefit of using a social media platform (Facebook Live, Instagram Stories and YouTube Live), is that you can reach a wider audience as well as those familiar with your brand.
The right streaming service is out there for your business. Make sure when you stream to use the right equipment, right service and keep it informal and fun. Structure is great, but don't be too rigid. People want to see the people behind your brand and business. Good luck with your live streaming efforts!