Before we dive deep into the topic let's consolidate few numerical facts regarding the beneficiary of having the video for your product and marketing campaign.
90% of online shoppers stated that a video helps them to make a decision whether to buy the product, service or not
83% of businesses say that video provides the good return on investment
98% of users say they've watched an explainer video to learn more about a product or service
57% of consumers buy the product after watching the product video without thinking twice
82% of businesses have made the video compulsory on their landing page
Source – DreamGrow
These numbers clearly state the importance of having the video on the business website that describes their services or product features. Now let's dive deep into the discussion by providing some mind-boggling facts that will convince you of the necessity of having the video for design and market.
It benefits your inbound marketing strategy apart from explaining the product and service, videos can do a lot more. First of all, it speaks the universal language that can be understood by the majority of online consumers. Hence, eliminating the language barrier for the marketing campaign. Videos are the highly shareable entity on social media and overall internet. It can definitely help your marketing campaign to set free from geographical boundaries. Other major issues that come up with product marketing can easily be solved by the explainer videos.
This isn't all. There are literally uncountable benefits of having explainer videos as part of your product design and inbound marketing purpose. So how would you create highly intellectual explainer video to stun your consumers? Higher video animator at heft salary? Try to build one by yourself that can literally be time-consuming? No need to worry about it. You can create any kind of explainer videos in just a few minutes with mysimpleshow.com.
Simpleshow video maker allows you to create various types of explainer videos in form of pure whiteboard explainer video, presentation videos, and text or voice only videos. In fact, you can make the video for any purpose you have including your online video portfolio, resume, storytelling etc. You will just to input the various requirement it asks for regarding your product and service. You can also add the female or male voice that can embrace the video discretion of your product.
With mysimpleshow you can create videos for various niches such as professional videos, educational videos or personal videos. Making explainer video has never been that easy before as you can create any sort of explainer video in just five simple step with mysimpleshow.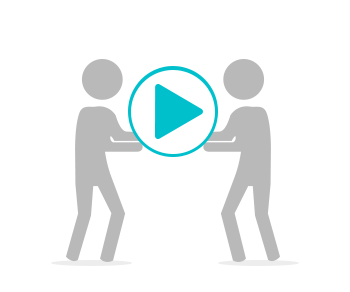 Increased Readability & Trust
Compare to plain text and steady deaf images, video express the trust, emotion, and relativeness on behalf of the particular organization that can be directly conveyed to their consumers. It has been scientifically proven that moving images or videos are way more effective compared to ho-hum text paragraphs and immobilize voiceless images. Videos are literally the best medium that connects the user directly with particular product or service and helps to build the trust between the company and consumers.
Humanize Your Brand
The reason behind video works quite effectively to gain the consumer trust is the real people act in the videos. If you interview the real people regarding the experience they had with your service and product and display it in the video people will most likely going to trust you. This also helps your brand to explain the product and service in the much easy manner compared to plain text. Unlike other brands which do not uses the videos for their marketing and product designing campaign, your brand will definitely stand out from the crowd. You can literally display the real-life experiences of various consumers had with your product and services to humanize your brand. Try to show the negative and positive experience consumers had that will leave the great impression of your company in front of consumers.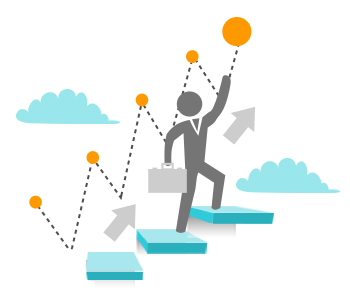 Videos Boost the Sale and Conversation Rate
Videos always work like the charm if you know how and where to use it. Businesses have added an explainer video on their website's landing page claims that it increase website's SEO by 53% and conversation rate or CRO by 80%. That means your website most likely to show up on top of search engine index. Moreover, 74% of the consumers buy the product or services without thinking twice after watching the explainer video. Resulting skyrocketing your sells. Instead of reading these facts you better try it and set your sells on fire.
Convey more information in less time (and more than just information)
Videos are processed by the brain 60,000 times faster than text. This single line says it all. Compared to plain text and motionless images, videos can interact with your brain far better and greater way. You literally can't explain everything about your product through lengthy paragraphs that can take up to the hour to read and understand it. On another hand, explainer video can do it few minutes leaving the solid impression of your product and its features that you will not forget for a long time. In other words, a video makes things more interesting and attractive compared to text and images.
Moreover, instead of conveying information videos actually convey the emotions that bound the consumers tightly with your brand. The way videos can explain the feature and Excellency of service you provide can take the sell on the different level of success.
Google Loves Videos
According to the study conducted by observing over 1 million Google searches concluded that web pages having at least single video with relevant title and description are more likely to appear on Google.
Precisely the chances of your webpage and video appearing on Google and YouTube increase by 53%. The second largest search engine owns by Google which is no other than YouTube. For that reason, Google also stands in favor of video and especially if they are optimized one. If they are optimized with the right title, Meta description and backlink to your business site it will be the biggest turnaround for your brand.