Over 80% of consumers research a business, product or service online before making a purchase decision. Yet, only about half of businesses today have a website. Whether you're an established business or a start-up, having a professional and interactive website that speaks your brand message should be a critical part of your business goals.
Many business owners think that hiring a website design company is expensive and managing a website is time-consuming. On the contrary, hiring the right web design experts could be the opportunity that your business has been waiting for to expand. These points discuss the five top reasons why your business needs a professional website.
Attract New Customers
Having a website helps attract new customers, bringing in more opportunities for your business. When working with a web designer, one of the top agendas is to discuss your business goals and how to create an online platform that best targets the right customers and markets your business. A professional designer will create a website based on your business needs and implement the most effective strategies to ensure an improved web presence.
By having a website, you'll have access to a larger market and enjoy better visibility at any time, ensuring better conversions and sales for your business. If you can't hire a professional web designer, you can opt for free platforms like WordPress to create your own business website. With many online resources, including WordPress theme packages that help you choose different themes for your business website, getting started is pretty easy.
Adds Credibility to Your Business
Creating a website adds instant credibility to your business. The 21st-century consumer is largely skeptic when it comes to shopping online. More than 50% of people don't trust businesses that don't have a website. Working with a professional designer to create a perfect website that markets your brand improves your online credibility as a legitimate business.
Remember that first impressions count, so having an impressive website is crucial. A well-designed website positions your business in the online market and showcases your expertise. It simply becomes your number one tool for branding. With a website, you can further increase your online credibility by leveraging both written and visual content to create a strong and reputable brand online, according to an Entrepreneur article.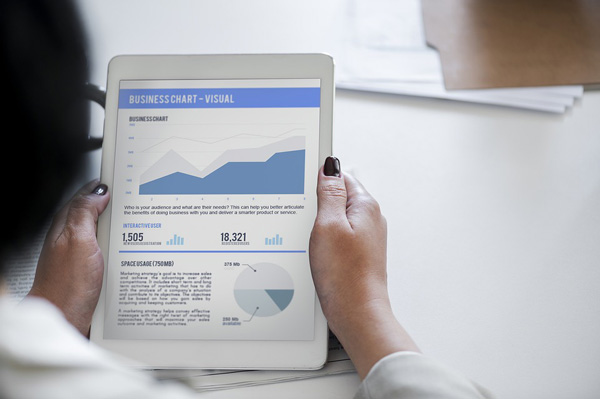 Have More Control Over Your Branding Efforts
A website helps your business take control of your branding efforts. The type of website you design shapes your online perception. A good website acts as the main platform for your messaging and marketing strategy. It gives you unlimited opportunities to market your products and services and also interact with your customers on a central platform. A website provides the ability to target specific customers and improve your entire customer experience.
Working with your designer will help you create a website that not only speaks your brand, but also boosts your online branding efforts. There's no denying the significance of the role that branding plays in business marketing. Even with the best products and services out there, you'll still need to advertise them, and a professional website is the best digital platform to do so.
Customer Data Collection
A website helps you collect vital data about your customers. Using in-built website analysis tools, it's easy to gather customer data that will help you make strategic business decisions and also create targeted communication and marketing initiatives. By collecting customer contact information, you can easily customize your website to increase your conversions.
The Next Web shares some tips on gathering meaningful customer data. Look into customer service records, customer purchasing trends, business referral resources, real-time customer behavior, website activity, social media interactions and customer demographic information to measure and analyze better ways to engage your customers and ultimately sell more.
Conclusion
You don't have to be tech-savvy to own a website. There are many website design agencies offering affordable design and development solutions for businesses with a simple sign-up process. Although you'll spend money in the process, websites offer a better return on investment (ROI) than other forms of advertising. A website is simply the best marketing platform for your business. It brings you new customers and builds your brand over time.