When you think of WordPress, you may simply think of it as a good place to write your latest blog. Over recent years, WordPress has evolved into an adaptable and user-friendly content management system. In addition, WordPress is widely used amongst businesses because it is extremely customizable, free to use and has a large and supportive community. Another great feature of WordPress is that it is incredibly easy to set up and update.
Even the most advanced WordPress user occasionally forgets to correctly configure a setting. So if you want to make sure that you avoid 10 common WordPress mistakes, then read on!
Tip: If you need a handy website mechanic to fix WordPress issues for you, the team at Fixmysite.com can help for as little as $29!
Forgetting to backup your website
Nothing is ever guaranteed and if you aren't prepared, you may lose all your website data. This means you will have the ominous task of creating your site again from scratch. Never rely on your hosting provider to keep your site safe, and be aware that malware attacks can happen at any moment.
To prevent this unfortunate and irreversible situation, you should always take a backup of your website. These can be easily automated by using popular WordPress plugins like BackupBuddy and UpdraftPlus.
Ignoring WordPress and plugin updates
If you are pressed for time, it can be easy to ignore those pesky update notifications, especially if you are worried that they may not be compatible with the features on your site. However, be aware that you are putting your website at risk if you don't update to the latest version of WordPress, or keep your plugins up to date.


New versions are created for a reason and are imperative with regards to the security, speed, and performance of your site. The next time you are prompted, make sure you hit that update button.
Not uploading a favicon
Those tiny square images used by web browsers to represent your site are more important than you might think!
If you want to take your branding seriously, then adding a unique favicon will make your site stand out. It is attention to detail that counts, and favicons enhance your visitors' experience and encourage them to take your site more seriously. It is also a fantastic way to promote your brand and make it more prominent in a bookmark list.
Leaving the default permalinks
The default permalinks that WordPress automatically creates are not pretty to look at, for example, http://www.mywebsite.com/p=139. If you were to look at that link, you wouldn't be able to guess where it was going to take you. Why not try customising these permalinks to make them as simple and as humanly readable as possible?
If you were to use http://www.mywebsite.com/blog instead of the default permalink, visitors will have a far clearer idea of what to expect when they visit your site's pages. This will make you URLs far more user-friendly and more SEO compatible.
Leaving the default tagline "Just Another Blog"
Surely you don't want your blog tagline to be "Just Another Blog?". Amend that tagline to a new, catchy one-liner that describes your site perfectly. Do everything you can to make your site stand out and catch your visitor's attention!
Ignoring image optimization
If your site has started running slowly, it could be down to oversized or unoptimized images. Make sure you prepare images before you upload them by making them smaller, compressing them and checking their file format. The best formats to use are either JPEGs or a PNGs. As a rule of thumb, PNGs are used for simple or transparent images and JPEGs are used for photographs or very colorful pictures.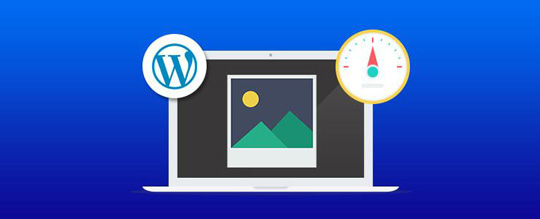 Compressing your images is also important. You can use Adobe Photoshop to do this, or if you prefer free options, why not check out TinyPNG.
Ignoring mobile user experience
Nearly everybody uses different types of digital media, such as smart phones, tablets, notebooks and laptops. Because people often use more than one device, you need to make sure that your website is mobile-friendly and looks great no matter how it is being viewed.
You can get around this by either using mobile plugins (such as WPTap or WPTouch) or you can choose a responsive WordPress theme that is designed to change screen size according to the device that is being used.
Not signing up to Google Webmasters and Google Analytics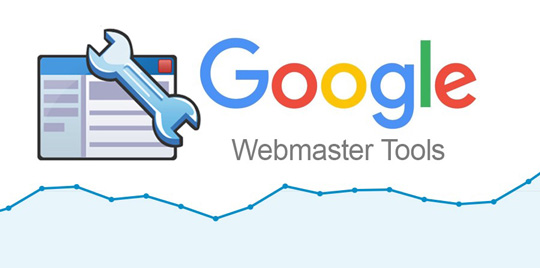 If you don't use Google Analytics, then you are missing out on getting detailed insights about your website. It is also essential that you monitor your web traffic and keep note of how your visitors are using your site. A terrific (and free) component of Google Analytics is that it allows you to get to understand your site's keywords to generate more traffic. The built in WordPress dashboard is a useful starting point, but it won't give you all the important information that you require.
Google Webmaster Tools is also a fabulous and critical tool, which can help you keep track of the health of your website.
If you need step by step instruction here is a guide on how to add Google Analytics to WordPress.
Installing too many plugins
There are tens of thousands of WordPress plugins, all boasting wonderful features and tools to help you customize and improve your website. Although you may feel like diving in and trying every plugin available, take a moment and choose with care. As you install more and more plugins, the performance of your site will suffer and eventually, it will slow down.
How can you make certain this doesn't happen? Remember to keep an eye on your plugins and uninstall the ones that you don't end up using.
Cheap/poor web hosting
It is imperative to find a hosting provider that specializes in WordPress hosting. Look out for providers that provide outstanding customer support, caching, uptime and top-notch security.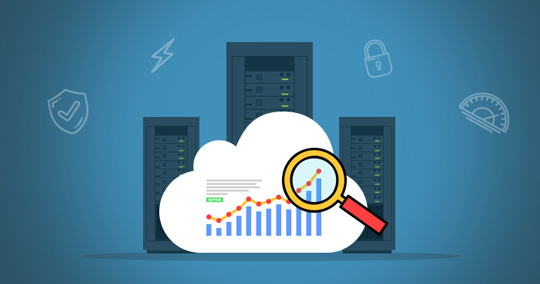 Naturally, you will want to keep the cost of running your site as low as possible, but be wary of cheap internet hosting providers. If you end up having lots of downtime or poor-quality performance, then visitors won't want to return to your site and this will reflect badly on you.
Summing-up
WordPress is an incredible platform and usable by everyone. By ensuring you don't make the 10 common WordPress mistakes listed above, your site will run faster, gain more traffic and improve your user experience!
How does your website compare? We would love to know! Write a score in the comments section below!