Your website is one of the most important online marketing tools to aid your business' success. Visitors to your website will make assumptions about your company and services within the first few seconds of seeing your website design. A poorly designed, below average website will deter visitors from using your services. So, you need a stunning website that reflects your brand and services.
No matter the size of your business, be it small or large, you need a beautifully designed, unique and functional website for your company to thrive online. When it comes to selecting the right digital agency for your business and your new website design, there are some things you should consider before deciding. Here's 5 things to consider, before picking a design company.
Services
It's important to enter your search with a strong sense of what you want for your website. You may just want a new or revamped site, but most agencies now offer services in digital marketing, social media management, graphic design (including logo design), web development and app development. Before seeking out your desired design agency, have in mind that your website is one of, if not the most, important part of your marketing strategy, so it needs to be well designed and well thought out.
Companies that are willing to invest time and funds into creating a brilliant website are companies that flourish and perform better, in the long run. If you're looking at designing a new site, consider investing into digital marketing services as well. A beautiful web design draws in customers, but getting them onto the site is the initial challenge. Work in search engine optimisation (SEO) can improve your rankings on Google, and move you further and further towards the top of the first page.
Investing in Google AdWords is also beneficial for marketing your business online, most web design agencies may offer PPC (pay per click) services. Online marketing is the key to your business' success, so it's always ideal to ask what other services your chosen web design company offer.
It's all well and good having a company design and develop your website, but what comes after? Well, the web designer you choose to go with may not offer web maintenance after your site is finished and live. Websites are like a machine, they need care and maintenance to run. Always enquire into what your web design agency's services are.
Previous Work
It seems simple, but if a web design company can't provide you with examples of previous work then you probably shouldn't use them. You want to be able to see what any digital agency has done for their previous clients, especially in web design. You want to see the professionalism, responsive design and the quality of sites they have produced – it might also be useful to ask to see a website in action. Some companies may use templates for your site, but if you want a unique and bespoke website, you'll have to specify when you make initial contact.
When you peruse your web designers previous work, take special care to really look at their sense of brand awareness and the types of websites they have designed. Whether the websites they've created for clients have consistency with their brand, colour schemes, fonts etc. Also, dependent on the type of services your business offer, you may want to see if your selected agency has developed and designed ecommerce websites, with web applications, in the past. Chances are, an established agency should have worked with a business similar to yours.
Always enquire into whether your web design agency offers web hosting services and discuss who will own the domain name. As it is your business, make sure you own the domain name. Think about other platforms as well. In the age of smart phones, it is now crucial for your online business to be mobile friendly. If your site is not compatible on handheld devices, a significant amount of your clients may decide not to use your services. See if your selected company has designed mobile/tablet compatible sites before.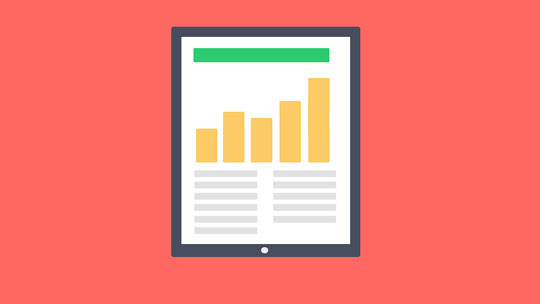 Location
If you're business is in the capital, of course you'd be paying higher amounts to go local, due to the expensive costs of London prices. Likewise, if your situated in the middle of no-where, a local web designer may be tricky to come across. Larger counties are more than likely to have local web design agencies, so it's important to look around. Essex is an ever-growing region for specialists in creative online services, such as design, development and digital marketing.
There's no right answer however. Some businesses, prefer meeting in person to discuss briefs and strategies, whilst some are happy to correspond by email/phone. If you're a London based company, it may be dawning on you how much you pay for your web design work. Here's an industry secret – all the talent isn't only in London. Web design in Essex especially, is a growing market, offering high quality services to businesses at more affordable rates.
Time and Involvement
Now if you're looking for a super-fast turnaround time, you're not going to always get what you want. When it comes to web design, the process takes time. Due to the fact that everything needs to be signed off by the client (you) and the website needs to be developed and, well, designed. Speed is not a factor that is always possible – of course web designers will work as fast as they can. The amount of work required, of course, factors into the turnaround of your site, the more work required means a longer wait.
Most web design companies will want you involved in the process as much as possible – but not so much that you make their work impossible. This is a contingency against any problems that may arise. Signing off each phase of the design means problems are countered almost instantly, e.g. with the format of design or colours etc. to make sure you (the client) is happy and the web design agency isn't doing twice the amount of work they should.
As far as logos, images and graphics are concerned, most web design companies will be able to assist you with your needs – within reason. Typically, digital companies have an inhouse graphic designer to create logos and graphics should your company need them, in line with your brand, but of course bespoke web and graphic design takes time – but you don't have to wait forever. Make sure you discuss deadlines with your chosen web design company, however, make sure you are reasonable.
Pricing
Web design services vary in price, it's all dependent on the amount of work required for your site. Obviously, the more services you add on means the more it will cost. Some companies will charge either a fixed rate for a web design project or an hourly rate. Affordable web design may not always be the best for you, but you should never over pay. Most web design companies will offer a free consultation before you decide to use their services. With this, you can gauge the size and cost of your project, and for the web design company, they can judge the amount of work and time required.
For other services in digital marketing, the price may vary to a monthly fee, dependent on the services you wish to use for your business. Any hosting costs or fees for website maintenance may not be included, so be sure to discuss costs with your web design agency when receiving a quote.
Whilst you may be apprehensive to pay out a lot for your web design, the value of having a unique and beautifully designed website is priceless. Remember, your website is one of your most important tools in marketing your business online.
A Check List to consider, when seeking a web design company:
– What services do they offer other than web design? – digital marketing, social media, logo design, web development, web applications, SEO (search engine optimisation), Google AdWords etc.
– Do they offer web maintenance after the project is finished?
– Have they got examples of previous work? (such as ecommerce websites and tablet and mobile friendly sites)
– Can you see a strong consistency of branding in their previous work?
– Who will own the domain name, and will they offer web hosting?
– Do I (the customer) want to have a local company handle my web design or am I happy to correspond via email/phone?
– How much work do I need done for my website and how long will it take?
– Can I get a quote for the work required?
– How much am I willing to invest for my businesses online success?
It's important to consider what you want for your site and web design companies will work around your needs, creating a bespoke website for whatever business needs. Additional services will only further expand your online reach and presence, so if you've got the budget for it, use it. You need your website to reflect your amazing business. Be aware of what to look for and always shop around for the right company and services.