PhotoSpin launched the first subscription based services for stock images back in 1999 and has been around ever since. The company was developed by, and continues to be managed by, creative professionals, photographers and graphic designers who believe in offering good quality images for reasonable prices. Their library currently consists of millions of quality photos and illustrations and grows daily with contributions from some of the world's most renowned artists and photographers. In addition to offering jpeg and vector files, PhotoSpin also offers unique system fonts.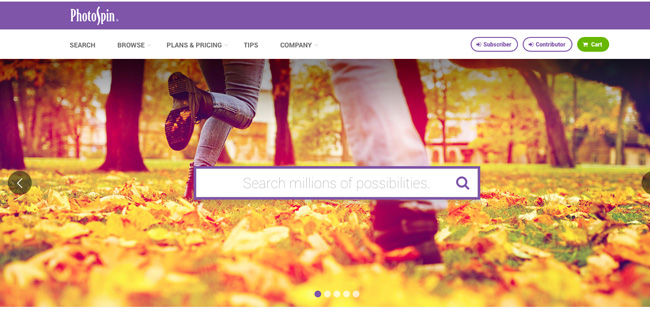 Sign up today and get a 20% discount! Promo code: DP20
Their buying models offer many options from tiered subscriptions allowing the subscriber to choose from 500, 750, or 1000 downloads a month to single image purchases. If you're a graphic designer, web designer, marketing / advertising professional, blogger, or writer you'll be sure to find quality images at a price point that's budget friendly. Using the subscriptions, their images can be purchased for as low as 7 cents (US) per image. With the quality and selection they offer you can be assured to get the image you need to fit almost any project you are working on.
PhotoSpin Basics
– PhotoSpin has been online since 1999 and began selling stock photos under the name Kai's Power Photos in 1996
– Millions of images with millions of possibilities
– 50,000+ new photos and illustrations added each month with new images added daily
– Up to 50 downloads per day for subscribers
– File types sold on PhotoSpin are photos, vectors, and fonts
– Accepts payment by PayPal, Visa, American Express, and MasterCard
– Multi-seat licenses available for $49.95 for each additional user added to a subscription
– Monthly payment options available on annual subscriptions for as low as $49.00 per month for 500 downloads
– Desktop and mobile optimized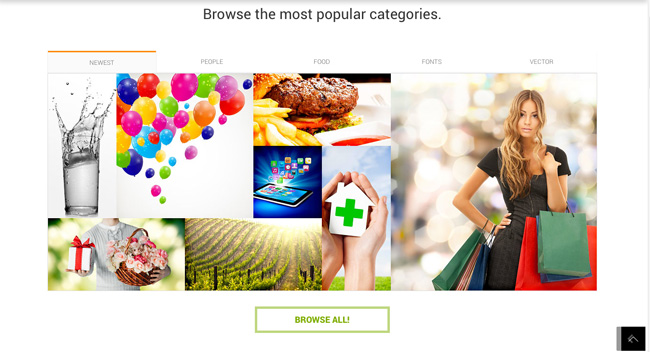 PhotoSpin Particulars
– Searchable by: keywords, categories, file type, artists, and orientation
– Tutorials on programs such as Adobe Photoshop, InDesign, and Illustrator available in the PS Labs section of their site
– International languages available
– Their FAQ is simple and easy to use
– PhotoSpin has their corporate headquarters in San Pedro, California, USA
Subscription Purchase Buying Options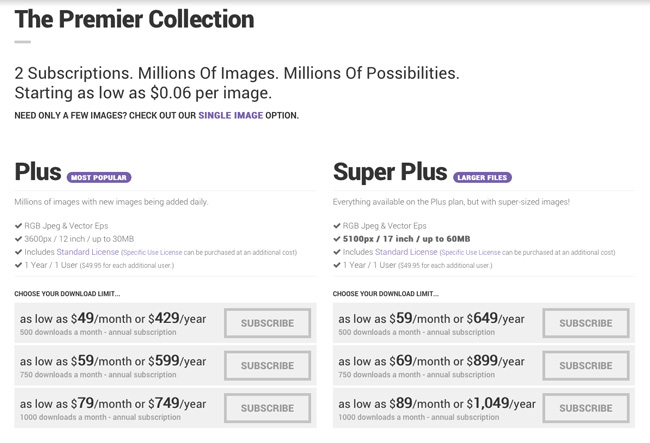 Single Image Purchase Buying Options

Licensing Options
PhotoSpin offers a Specific-use license that allows the customer to use their images in products for resale. Prices can be discussed and negotiated through email or a phone call to their licensing department.
"We are very excited about the products and services we offer. This year we are challenging our artists. We are asking them not to follow but look for trends in advertising and design. We don't want them to repurpose the same old concept with new models or in new locations. Our goal has never been to have the biggest collection of images. Our goal is to have a higher percentage of relevant images for our customers," says Val Gelineau, CEO/Co-founder.
The PhotoSpin Review Summary
PhotoSpin offers annual subscription plans priced attractively which can be a great deal for bloggers and designers who use a lot of images and don't want to pay a high cost. Their single-image purchases are perfect for the blog writer who just needs one or two images for illustrative purposes. The website is easy to navigate, transparent and full of information. It provides an extensive library of photos for an attractive annual price.
Sign up today and get a 20% discount! Promo code: DP20