Websites are essential for entrepreneurs looking to promote their brand. It creates a space for customers to learn about your product or services and can even be used to lure potential investors to grow your seed money. However, you can't just create any website and hope to attract customers and investors. Your website needs to be useful and built well. Here are five essential elements of your website to help you succeed as an entrepreneur.
Mobile Navigation
In 2013, it was possible to have a strong desktop website and average mobile website. Most website traffic came from desktop devices and many customers were still unsure about accessing mobile pages. It was common for users to scroll through a mobile website and then log on to their desktops to make a purchase or complete a form.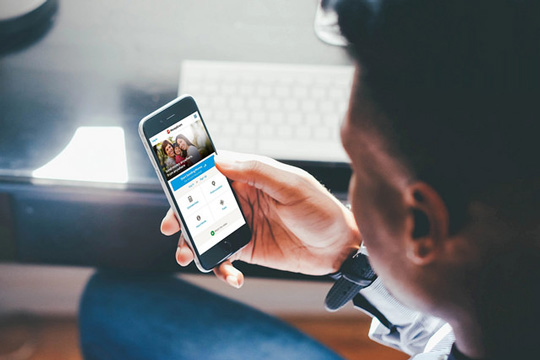 In 2017, this behavior has changed. According to comScore via Marketing Land, mobile usage represents 65 percent of digital media time, a 12 point increase since 2013. This is directly pulled from desktop usage, which dropped 12 points since 2013 to 35 percent.
Many entrepreneurs have developed a "mobile first" approach to website design. This means they design a website for mobile use first and then change it to accommodate desktop users. For years, developers focused on desktop design and then modified their websites for mobile. With the rise of mobile usage, this is changing.
Based on comScore projections, these numbers are expected to keep growing, so if your mobile presence isn't strong now, then you're going to struggle to attract sales and compete with others in your field in the future.
Multiple Contact Options
A common question for entrepreneurs is how many contact methods the average website needs. The actual answer is all of them or as many as possible. As you build out your website, make sure your contact page has the following information:
– A phone number
– An email address
– A physical address
– Social media channels
In fact, you can also build your page so these contact methods are visible at the top of every page or in your footers. Every customer feels comfortable contacting companies in different ways. Some buyers want to send an email or fill out a contact form while others prefer the immediacy of picking up the phone.
There are also SEO benefits to including a local number (instead of an 800 number) and a physical address in the area you're operating in, so you could notice long-term benefits to including these options beyond happy customers.
The Right CMS for Your Content Needs
Each brand, website, and development team is different, which means the particular digital needs of each company is different. While you might be inclined to pick WordPress as the main CMS for your website, other options like Drupal and Joomla are also available.
The team at Cheeky Monkey Media created a CMS guide detailing the differences between the two most common options: WordPress and Drupal. While WordPress has millions of widgets and is easy for beginners to navigate, Drupal offers more customization options which are often a perk for users.
Before building your website, make a list of "must have" features and "would like features," and see which ones can be solved with widgets or plugins in each CMS platform. You should also review the skills of who is working with your CMS to see if they're more familiar with one system or another. This will help you get the features you want without stressing out your team members.
Logical Layout and Navigation
The goal of your business website is to move customers through a logical progression of awareness and information before convincing them to buy from you. If your website is confusing or your audience struggles to find the information they need, then you could miss out on valuable sales. Furthermore, confusing websites lead to high bounce rates, which can hurt your SEO.
At the most basic level, you can show your website to people who aren't familiar with it (like new employees or interns) and watch how they navigate your pages. For a more reliable source of data on your website's usage, you can invest in eye tracking programs like Crazy Egg or MouseFlow to see what your customers focus on.
Oftentimes the biggest issues to sales success are small changes that are easy to fix. For example, one company found that by placing the Checkout button below the fold, customers were getting confused and bouncing instead of buying. Moving the button a few inches higher reduced confusion, increased cart sessions, and grew sales.
Fast Loading Times
You might think you have a decent website that customers would want to use, but if your website is slow to load and difficult then you could see a drop in sales, customer satisfaction, and even overall traffic.
According to the website Hosting Facts, brands reported a 16 percent drop in customer satisfaction when customers experienced a second long page delay. Furthermore, 40 percent of customers expect your website to load in three seconds or less, or they're going to bounce and find somewhere else to take their business.
These statistics about traffic and customer satisfaction can have a serious impact on your bottom line. If Amazon's website increased its load time by +100ms it would see a decrease in sales of one percent. If Google increased its load time by +500ms it would see a 25 percent drop in searches. If you're struggling to win over customers, consider increasing your site speed to retain more people who are trying to access your content.
Fortunately, maintaining a fast website isn't that hard or expensive. There are plenty of widgets in WordPress and Drupal-compatible tools that monitor site speed and make recommendations for improvement. With just a few steps, you could have the gold standard of website load times.
Every website has its own particular needs and features to help it succeed, but if you make sure you have these five elements, you should have the basics you need to keep customers happy. After these, it's up to you to create content that customers want, products they love, and a checkout process that's easy to use.