In an evolving digital world, companies are finding more ways to connect with their target market. Since consumers of today now heavily rely on digital, businesses invest on gathering information from online behavior, interests, and search history to understand their target market better and refine their strategies. These practices are just one of the many reasons why big data has become increasingly popular. With this, more and more businesses are moving away from onsite storage to a more remote option.
Whether you are an individual, private organization, small or medium-sized enterprise or a large company that deals with important data, you should prioritize getting on the cloud.
Why Your Business Needs To Use Cloud Technology
Below are just a number of reasons why you should invest in cloud storage:
Robust data backup sans costly infrastructure



Purchasing, setting up and maintaining in-house servers come at a high cost. You will need to invest in a high-quality hardware and infrastructure. More than that, it requires physical space in your office and a dedicated IT support to ensure everything runs smoothly. Having your server at an in-house location also increases the chances of data loss during an accident or unforeseen disasters.
Cloud storages eliminate the need for expensive onsite infrastructure or the manpower needed to maintain it. Just imagine how much savings your business could enjoy in the long run.
Lower your carbon footprint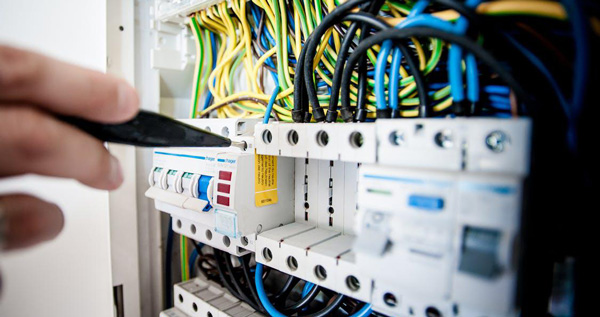 If you want to become a greener company, cloud storage is definitely the way to go. You can expect the same, if not better, function for a fraction of the cost while significantly reducing your energy consumption. You'll also produce less waste as you transition into a cloud-based server.
Access your data anywhere
Improve your team's productivity by having access to your most important data when and where you need it. If you need to work from home, another city, or just about anywhere, you can rest assured that your data is readily available to you.
Easily scale your storage space
Have a sudden need for more storage space? The process of changing your current cloud storage plan to accommodate your increasing requirements is simple and convenient. Most solutions only require you to upgrade and pay an additional fee.
Trust security experts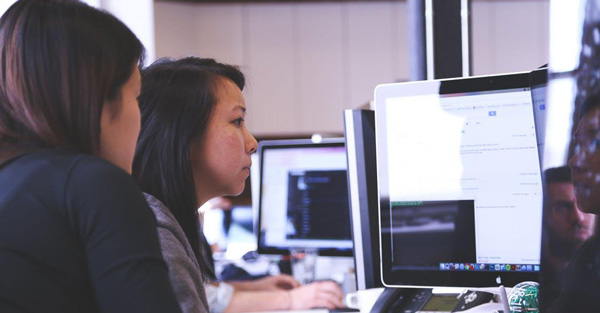 Huge corporations and organizations that need a higher level of security often choose having dedicated servers and understandably so. However, for small and medium-sized enterprises that do not have the capacity to spend as much on security are better off with cloud storage. Strange as it may sound, cloud storage solutions employ security experts to maintain their system. Pay the subscription fee and have access to a team of security experts without the added cost.
The Best Cloud Storage Solution
There are a number of companies offering cloud storage solutions. So which one is the most suitable for your business? You need to consider a number of factors: storage, security, usability, and value for money.
pCloud, one of the key players in the global market, is a great place to start. They make it easy to store your essential digital assets, whether they are music, images, videos, documents or spreadsheets. You get seamless access to their files whenever and wherever. You can synchronize your files across multiple devices as pCloud has a web interface and mobile applications.
A testament to its first-rate services, pCloud has grown from its launch phase in 2013 into the preferred solution by staggering 7 million users. Among the companies that trust pCloud are Coca-Cola, Twitter, Pepsi, Snapchat, LinkedIn, Nike, Uber and Shell.
The solution goes above and beyond what is expected from a cloud storage solution. Here are just a number of unique offerings that set pCloud apart:
– Do you enjoy listening to songs and watching films on the go? Stream music and videos saved in your account without using up any of your devices' storage.
– Want to showcase your content? Show static HTML websites, embed photos or create direct file links through one of pCloud's newest feature, Public Folder.
– Need to send your friends, family and colleagues some files? Securely send and receive files to anyone through a shareable upload or download link.
– Most cloud storage solutions enforce a lot of limitations on uploading files online. With pCloud, you can easily upload files regardless of type or size.
Privacy and Security
At pCloud, security is the highest priority. The company employs strict safety measures to guarantee that your files are protected at all times. There are also back ups on at least three server locations. pCloud utilizes TSL/SSL encryption protocol so you can transfer data securely.
Companies that deal with sensitive information also have the option of subscribing to a unique feature called pCloud Crypto, an advanced technology that allows client-side encryption before your files reach the pCoud servers. This means that not a single person from pCloud has the ability to view the file, effectively preventing any unauthorized access.
Plans and Pricing
pCloud offers new users a generous 20 GB of free storage, which is considerably more than what competitors offer. Google Drive offers 15 GB of free storage while Dropbox offer 2 GB. pCloud is ideal for personal users. Once you're ready to upgrade, simply subscribe to the plan that works best for you.
You can choose from Premium Plan, which includes 500 GB storage space and 500 GB download link traffic or go for the Premium Plus Plan with a whopping 2TB storage space and 2TP download link traffic.
The pricing varies depending your preferred payment terms. You can compare the prices below.
Monthly


Yearly


Lifetime
pCloud is the first cloud storage solution to offer a lifetime plan. This pioneering move provides its customers with incredible value for money. You only need to pay a one-time fee and you can have the peace of mind that your files are stored in a secure place. No more recurring payments or additional fees.


Final Recommendations
In this digital age, a robust cloud storage solution is imperative for individuals, organizations, SMEs and large companies who value the importance of data backups. But not all cloud storage solutions are built the same. All in all, pCloud satisfies all points of consideration in choosing the best storage provider and boost it with functionalities that add more value for your money.