Thinking about buying some digital products? How much they will cost you will mainly depend on what products you get. Yet there are plenty of ways you can reduce your final bill. For example, you can take advantage of some sweet deals and discounts. This way you'll pay the lowest price for the item that best suits your needs.
Here are 10 great deals that you won't want to miss (savings up to 60% off!). We hope you won't mind getting the absolute best deal on a new WordPress theme, or hosting plan or anything else you like, particularly if these are on your shopping list.
Who will benefit from these compelling deals? Freelance designers, developers, agencies and even regular users who need hosting, WordPress themes, plugins or other web design products and services.
The following deals come from quality name brands like WPEngine, SiteGround, ElegantThemes, MaxCDN, and more. Let's see how good they are.
WordPress hosting service, WPEngine has a passion for their work. A company with over 30,000 clients in 120 different countries doesn't get so big without it. WPEngine is well-known for offering high-end managed WordPress hosting. If you haven't tried it yet, now is the best time to do so. Why? Because this is how you will get enhanced security, excellent speed and reliability for your WordPress site. And here comes the best part: you can save 50% off your first 3 months, and this huge discount can be applied to any hosting plan (personal, professional, or business).
If you want to know more about WPEngine, there is a really good review of this WordPress hosting provider.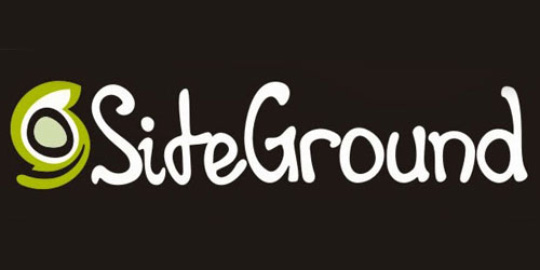 SiteGround has been offering managed WordPress hosting for over 12 years. Their servers are located in 4 different data centers worldwide, ensuring your website will load really fast. SiteGround is trusted by more than 500000 domains. They offer lots of great features for both the starting users and experienced WordPress developers. We would definitely recommend it to anyone looking for a hosting company that provides great speed, security, reliability, and a friendly customer service.
If you want to host your WordPress website with SiteGround, here is a deal that is worth jumping on: get 60% off the plan you choose. Use the SiteGround coupon to get 60% off.
If you're looking for WordPress themes of a premium quality, think about ElegantThemes. The company has been providing WordPress themes since 2008. Their themes are clean, modern, and stylish. Other than that these themes are mobile friendly and very easy to use. As of now, you can choose from over 80 themes. All the themes are broken into 10 categories: Blog, Business, eCommerce, Personal, Portfolio, etc. By the way, you can't buy individual themes, you can only buy the full pack. And we bet you'll be happy to get it at a special price.
If you don't like the idea to pay the full price to access all the 87 themes use this ElegantThemes coupon and save 20%.

InMotion Hosting is perfect for those who care about customer support, and want to enjoy fast loads and impressive uptime. While InMotion Hosting offers different types of web hosting services (Shared Hosting, VPS Hosting, Dedicated Servers, etc) it also has a plan which is totally optimized for WordPress. They also offer a bunch of additional features that might be perfect for you if you want to build a fast and secure website.
InMotion Hosting now offers up to 47% off Business Hosting plans. And this great deal is just a few clicks away from you. Use this Inmotion hosting coupon to save 47%.

MaxCDN is a content delivery network that will help your website load faster. And a fast loading website results in better Google rankings and an improved user experience. It should be also mentioned that MaxCDN works great with WordPress. Moreover, it seems to be one of the most effective ways to speed up your WordPress site.
Would you like to try this powerful tool? Then shop wisely and take your chance to get 20% off any MaxCDN plan today.
If you're interested in finding more about this content delivery network, you can do so by reading a detailed review of MaxCDN. And don't forget to use this MaxCDN coupon to get 25% off your order.
MightyDeals is a perfect place to find hundreds of time limited deals and offerings. Whether you're looking for bundles, web design courses, icons, fonts, eBooks, Bootstrap templates, WordPress themes or plugins, MightyDeals has you covered. The deals featured on this site are aimed at designers, developers and other web professionals. And here comes the best part: while MightyDeals offers terrific discounts (from 50% to 90%) you can save even more by using an extra 10% discount that you can find here.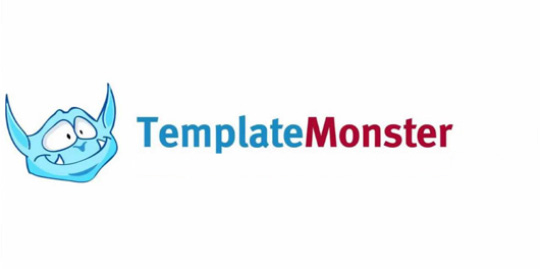 TemplateMonster is a WordPress theme provider that has been offering free and premium WP themes since 2006. They have built WP themes for any possible niche you can imagine: photography, business, education, real estate, fashion, sport, society, medicine, and many more. But don't worry, they have a handy search tool to make it easy for you to find the theme you need. You can browse themes by category, style, color, feature, functionality, etc. And if you like any of their themes, don't forget to use the 10% discount that you can find on this page.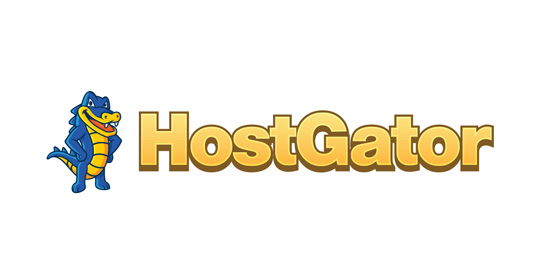 Choosing a good hosting provider can be confusing, but it seems to be a good idea to check trusted companies with a long history first. If you want a high-quality WordPress cloud hosting, Hostgator is pretty much the standard. Consider this hosting company, particularly if you care about decent uptime, fast loads, high security and good customer service.

Visit this page to find a 30% discount from Hostgator or read more information about this reputable hosting provider.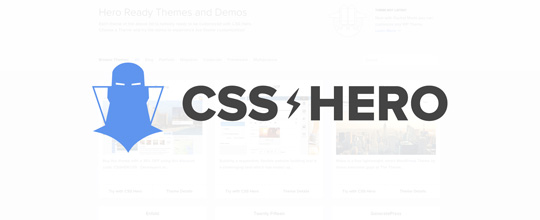 CSS Hero is a powerful WordPress plugin that allows you to easily customize the look of your WordPress themes and plugins. It comes loaded with such features as live preview, intuitive interface and full editing history. CSS Hero can be used by both, newbies and professional web developers. Consider using this powerful plugin if you want to customize your WordPress site design without touching CSS. And of course, don't forget that you can get 40% off your order when you shop with this CSS Hero promo code.
We hope you've enjoyed the deals you've just seen, and you can find more at WPKube.com. Btw, the site is regularly updated with new deals and discounts, so consider signing up for the email newsletter from WPKube to have the best web design deals sent directly to your inbox.