It doesn't matter if you're new to blogosphere or an old hat with years of blogging experience, you need to keep your site up to date. As we're stepping into a new year, we need to keep an eye on the emerging trends and updates, to be able to survive in the highly competitive online world.
WordPress is not an exception. If you really want your blog to stand out from the crowd you have to equip it with the right set of tools and functionality to provide the best experiences for your website visitors. Also, with the right plugins you'll manage your blog with more ease and save a lot of time along the way.
In this post I'll share with you the list of the best WordPress plugins that will be a great addition to you your blog in 2017. They provide cutting edge functionality and are sure to help you better serve your visitors and drive lots of traffic to your site. Find the list below the list, and feel free to pick up the right one for your blog.
WordPress Google Analytics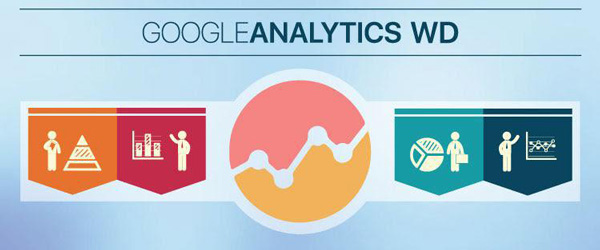 With the WordPress Google Analytics plugin you'll be able to access your GA reports right from your WordPress dashboard, and keep the track of everything that's happening on your site. You'll get detailed reports on your site's audience, performance, traffic sources, as well as your AdSense and AdWords accounts. Apart from the built in report types, you can also set custom reports and track targeted activities which GA doesn't automatically track. The plugin allows you to compare data from different periods and export the reports to CSV and PDF formats.
MailChimp WD

The Mailchimp WordPress plugin provides an easy way to integrate your site with Mailchimp, and helps you manage your email subscribers, listings, subscription forms directly from your site dashboard. The plugin comes with an advanced form builder which you can use to create visually attracting forms with custom fields like PayPal, file upload, survey tools, custom select, and more. It also allows you to customize form header with preferred background color, text and style,and lets you show/hide form fields based on the specific selections your users make. The plugin is fully customizable and comes with advanced emailing options.
Akismet

Akismet is the most powerful spam checking tool, which makes sure the comments section on your website is free of spammy content. It checks the comments against spam, and filters out the ones that look like spam. It also provides a status history for each comment, so that you can see which of the comments have been caught as spam and been blocked. The plugin allows you to review the comments marked as spam and unmark them manually if there is a need to do that.
Theme Check
Theme Check will let you test your current theme for the latest WordPress standards and updates. The plugin uses the same automated testing tools that WordPress uses for theme submissions. The tests are run through the simple admin menu and the results are displayed instantly. It's a very good way to make sure your theme is compatible with the latest theme updates and practices.
Jetpack

Jetpack is a feature-packed tool that does a great job in increasing your site traffic, and simplifies your site management in many ways. It gives you valid visitor stats, speeds up image loading, and results in better user experience on your site. The plugin also provides security services and protects your website from force attacks and hijackings. The best thing about it is that you can manage all of its features from a centralized dashboard.
AddToAny

AddToAny Plugin is one of the most downloaded sharing plugins out there, and is distinguished with simplicity and ease of use. It enables your site visitors to share your posts and pages on over 100 social platforms and websites, and comes with a variety of placement options and button types. The plugin supports floating share buttons, and is analytics integrated to help you see how many times your content has been shared. The buttons are mobile optimized and retina ready.
All In One SEO Pack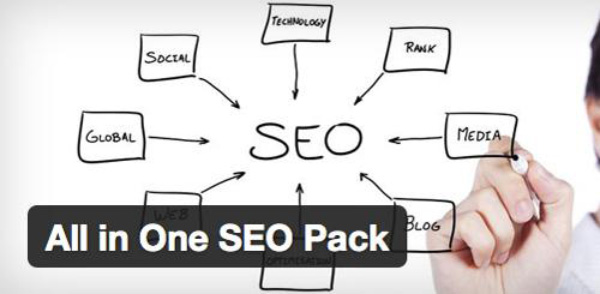 All In One SEO Pack plugin will help you to fully optimize your site for search engines and stay on top in 2017. It automatically optimizes your post titles, generates META tags, makes sure there is no duplicate content on your site, and automatically notifies search engines about the new content on your website. All In One SEO pack comes with XML sitemap and AMP support, Google Analytics functionality and provides optimization for custom post types as well. It's a great pick for beginner bloggers and developers.
Maintenance
If you're planning to make changes to your current website or launch a new one in the coming year Maintenance plugin will surely come in handy. With its help you can easily create and configure coming soon and under construction pages, while your site is in the development process. The plugin allows you to add your logo to the page, set a custom background image, and customize page colors and text content.
Shortcodes Ultimate

Shortcodes Ultimate plugin comes with a mega pack of shortcodes and lets you easily create tabs, tables, boxes, buttons, etc , and add them to your site. The plugin is responsive and comes with custom CSS editor, custom widgets, RTL support, and works out of the box on any WordPress theme.
These cutting edge WordPress plugins will supercharge your site in 2017, and take it to the whole new level. Check them out and feel free to take your pick from the list.