,    
Did you hear the latest new from TemplateMonster about their Social Stock contest? The company has shifted the deadline for 1 year. From now on, you can keep on competing for the main prizes till the end of 2017!
Social Stock is an online campaign targeting all avid social media fans. If you spend most of the free time hanging out on social media platforms, if you can't imagine your life without communication with friends online, then this contest is just for you. Social Contest is all about giving your social media followers and friends an opportunity to save 10% on any premium ready-made template listed in TemplateMonster's gallery.
The company is a well-known, reliable themes provider, which has been on the market since 2002. For the last 15 years, they have managed to learn the preferences of the web users and the opportunities that businesses are looking online. Their collection of ready-made themes includes over 50,000 designs suited for multiple purposes and business niches. There you can find pre-designed products suited for creating blogs, portfolios, business and corporate resources, landing pages, as well as eCommerce sites. The topics of their templates vary from everything starting from food and drink to engineering and finance.
The themes are complaints with the coding standards of WordPress, Joomla, Drupal, PrestaShop, WooCommerce, Magento, OpenCart, and other world-known web platforms. In a word, the collection includes themes that will please the most refined tastes and the most limited budgets.
Social Stock contest gives you a chance to provide everyone around with an opportunity to download any TemplateMonster theme at a 10% discount. The number of the promo-code usages is not limited. In fact, the more often it is used, the bigger chances to win in the contest the participants have.
Everyone who enrolls in Social Stock contest is provided a unique promo-code that can be emailed to your friends, shared in social media or sent via private messages. Each time a promo-code is used, the participant is given 1 point. More promo-code usages equal more points on your account, which grow the chances of winning the top prizes. Here is the entire list of rewards that you can get:
– $100 on your PayPal account for 10 promo-code usages
– Smartwatch Pebble for 20 sales
– iPad Mini for 50 sales
– iPhone 6 for 100 sales
– Canon EOS 6D for 250 sales
– Macbook Pro for 500 sales
– Harley-Davidson Street for 1,000 sales
– Tesla Model S for 10,000 sales
As you enroll, you start collecting your points. To track the number of promo-code usages, you just need to log in to your Social Stock profile and enter the promo-code into the respective field. As soon as you get enough points to winning a certain prize, the "exchange" button next to it will turn green. You can exchange points for a reward or keep on collecting sales up till the time when you get enough for attaining the desired prize.
For example, you have collected 20 promo-code usages. This is when you can choose if you would like to receive $20 on your PayPal account or exchange the collected points for a smartwatch. If your goal is a more costly prize, then continue collecting your promo-code usages.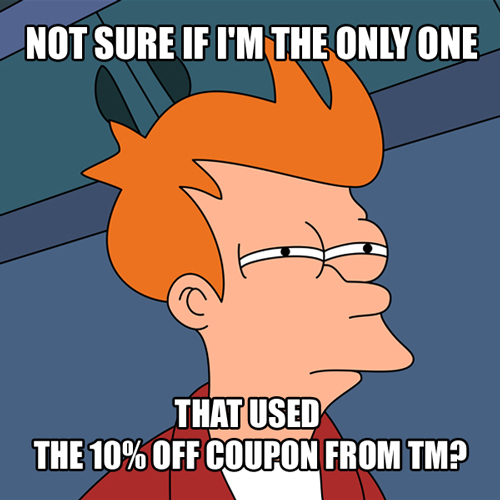 social stock meme
Whenever you decide to exchange the collected points for a reward, the system will automatically withhold a number of points equaling the prize value, and keep the difference. Thus, you can continue collecting points for winning more prizes.
Here comes the question that most of us should be interested in, after reading all the aforementioned data – how to enroll? The contest welcomes literally everyone to participate. Avid social media fans with a huge follower base have bigger chances to collect the maximum number of points in the shortest period of time.
– In order to enroll, go to the official Social Stock page and leave your valid email address on the registration page.
– Next, you will receive an email address with your unique 10% promo-code.
– Share the promo-code with friends and social media followers.
TemplateMonster has taken care of all materials needed to spread the word about the contest with your friends. Thus, every participant is provided with a selection of pre-designed banners and memes. There are also several pre-written texts for emails and personal messages. All of these are free to use and can be accessed via your Social Stock profile. You will find sets of social media icons, which make it possible to share the promo-code with a single click.
That's it. Go ahead and get registered in Social Stock contest and gives your friends a cool chance to save 10% on any TemplateMonster theme. If you are new to this company and have no idea on what kind of products you and your friends can save on, below you can find several suggestions. All themes were released in the second half of 2016. All of them are fully responsive and compliant with the latest web standards. All of them are well-documented and include free 24/7 support. So, you can rely on a professional assistance from an expert team of professionals whenever you wish.
Monstroid2 – Multipurpose WordPress Theme
Details | Demo
Kustrix – Fashion Blog Magazine WordPress Theme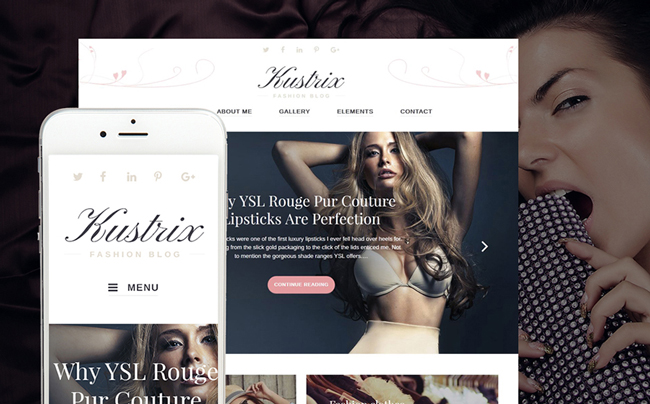 Details | Demo
KingNews GPL WordPress Template
Details | Demo
Steelworks WordPress Theme
Details | Demo
Logistics WordPress Theme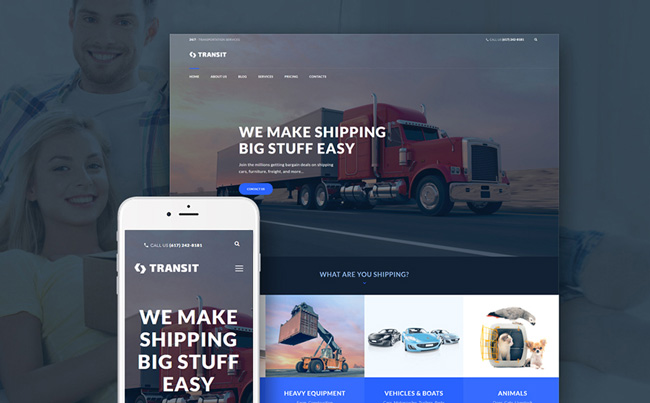 Details | Demo