The waiting is over, Black Friday is here, with great surprises like always. This time, we want selected the best web tools and services that can help you improve your workflow, win time and projects and finally, have a nice day. You will find different solutions like : Cross-browser testing service, WordPress themes, Lead capture forms but also PSD to HTML services and Social Media buttons. Try them, you will be happy with the results!
BeTheme
Stop searching over and over for premium WordPress themes! BeTheme is the complete solution that you need and you will enjoy using for all of your projects. It was built to cover everything and it works excellent. BeTheme is fully responsive and retina ready, it has lots of awesome and useful features and a page design-builder that can be used by anyone, as there is no need of any coding skills. Customizing your websites is really easy using BeTheme, there are 200 short codes at your disposal with a guide of using them, but also their powerful builder.
Another awesome thing at BeTheme is that they included 230 pre-built websites, that can be installed in a few seconds, with just 1 click. Your website will look exactly as the demos, you just need to replace the content with yours and you are ready to launch it. Regarding their support team, these guys rock! They will help you fast and in a professional way, being an enjoyable discussion.
BeTheme costs only $59, the standard license. Yes, you can get all of that for just a small amount. Get BeTheme!
Browserling.com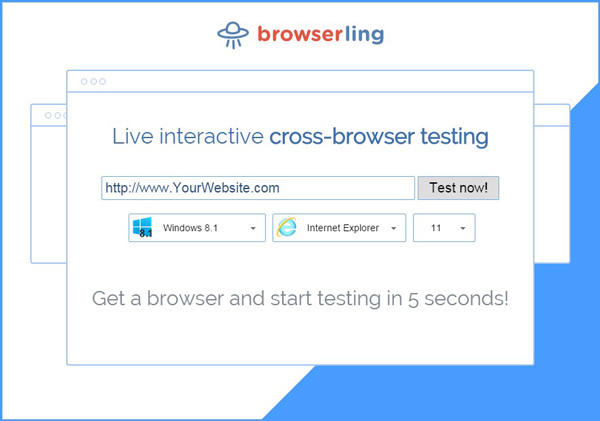 Browserling is our all-time favorite tool. It's the best cross-browser testing solution ever. In today's web world it's mandatory to test your website in all existing browsers to be sure that everything works fine in all of them. Something that works in Chrome on Windows 7 may not work in Edge on Windows 10. Something that works on Android may not work on iPhone. Browserling lets you quickly test your websites, web apps, web designs and web mockups in all the browsers in less than 5 seconds. You get a real browser running on Browserling's computers and it gets streamed to you. You can switch between browsers in less than 1 second. It's working excellent and is fast as a rocket.
Browserling is a complete solution for quick cross-browser testing. It offers all Internet Explorer versions, all Android versions, all Mac OS versions, and Linux is coming soon as well. The features include browser screenshots, embedding browsers in your own product with Live API, annotating and reporting browser bugs with one click, browser extensions for quick testing, and responsive testing.
There's a free plan available that offers quick 3 minute test runs in Internet Explorer, Chrome, Firefox, Safari and Opera. More features come with the developer and team plans. As today is Black Friday, Browserling has prepared for us a 33% discount code BFLING2016. Don't miss this fantastic deal!
OptinMonster.com
Do you know that there is a professional and proven way of converting abandoning visitors into customers and subscribers? Using OptinMonster, you can build highly convert forms and deliver them to your visitors at the perfect time in the perfect location.
Everybody can use OptinMonster builder to get beautiful designed forms like lightbox popups, floating bars, slide-ins, sidebar forms, and more, there is no need of having coding skills or experience. This tool is packed with a lot of useful features, you should visit their website and check each one.
You can start use OptinMonster for just $9 / month, billed annually. Give it a try!
Snapito.com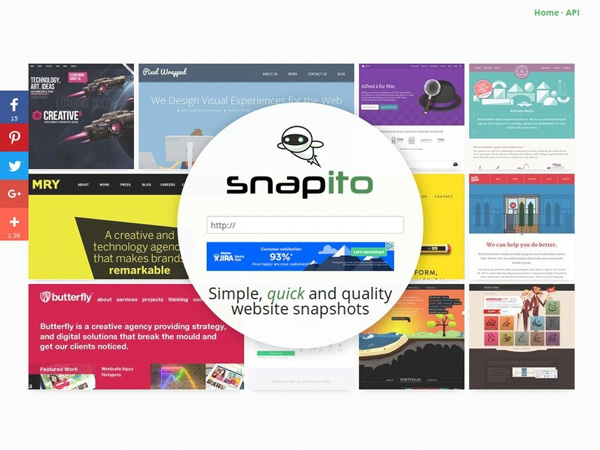 Snapito is a web page capturing service, free for the moment, that was made by guys with important experience in this domain. It creates a screenshot of any web page in a couple of seconds, you just have to enter the web address and hit Snap. After that, you can editor the picture with their built-in tool that has lots of features. You don't need to install a browser extension or sign for a service, is as fast as it sounds. They will offer LIVE API Services in the early part of 2017, these guys don't stop working.
If you need automated web page screenshots, you can try ShrinkTheWeb, the guys who made Snapito. Give it a try!
Themify.me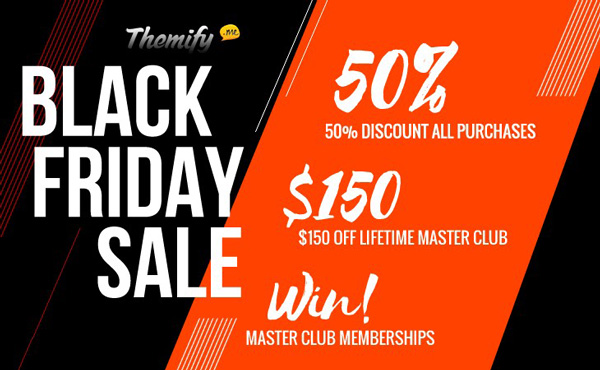 Themify has prepared for Black Friday and Cyber Monday some awesome deals that are worth sharing with you. Use the coupon BLACKFRIDAY and you will get 50% discount to all WordPress themes, plugins and Club Memberships, excluding the Lifetime Master Club. Another cool special deal is that they are offering a $150 discount for the Lifetime Master Club. Using the coupon BLACKFRIDAYLIFE, the price will be just $249 and you will get lifetime access to all their products, support, and updates.
Themify also launched today a huge giveaway of 10 Master Club memberships, that will grant you access to all their products, including all of their themes, useful plugins and add-ons, and also PSD files.
This special deals will be available from today, until Cyber Monday on 28th November 2016. Hurry and get the deals!
uCoz.com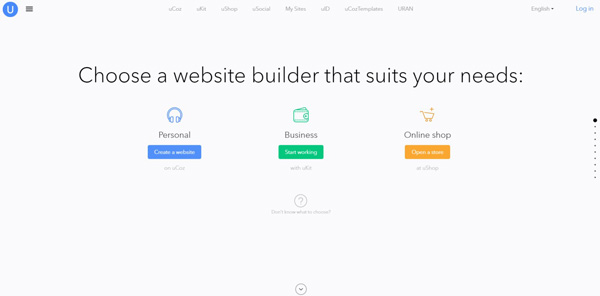 uCoz is a modern website builder with an integrated CMS that makes it easy for anyone to create an online presence. The platform allows for a high-level of customization, making it possible to build any kind of website c from a simple landing page to a forum, online shop, membership site, and more. Complete control over code, robust SEO and blogging tools, SSL certificate. Create your site today, free!
uKit.com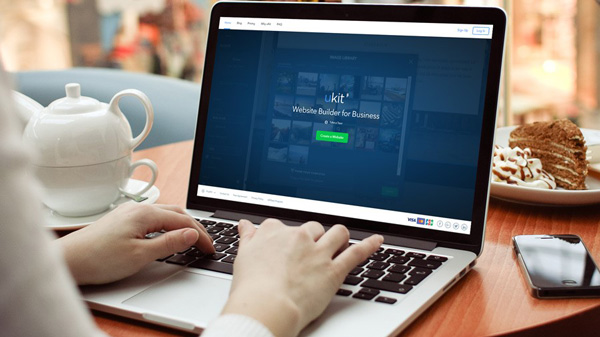 Did you know that creating a website takes no longer than several minutes? With uKit you can build your own digital home fast, easy, and for free. No coding skills needed. Just pick from 100s of beautiful templates, customize the look in an intuitive drag-and-drop builder, add your own content, connect social media accounts, and you're all set to go online. Get discovered on the Internet today. It's easy!
Simbla.com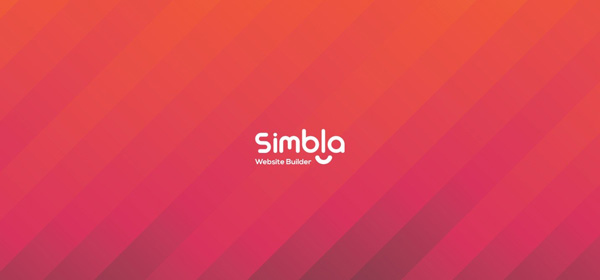 One of the best fully responsive website builders is Simbla website builder. Their experience is great on the market. There are more than 80 templates to choose from and there is also a free plan available. All their plans include SEO tools, free hosting, full security and really well-designed templates. Try Simbla and you will be more than happy!
actiTIME.com
Time is really important for any of us, but especially in a hard working company. Using time tracking software, will increase your team performance, tune the processes, lower the company costs and finally make your business stronger. With actiTIME your will easily improve your productivity skills, learn estimation techniques and never miss a deadline. Give it a try now and see how your life and business will change!
Colorlib.com
Colorlib offers free and premium WordPress themes that are really well designed and documented. Whenever you need help, you can ask their support team that will respond fast and with many details. They wrote a step-by-step guide for beginners about How to start a WordPress website. Check them!
Simunity.net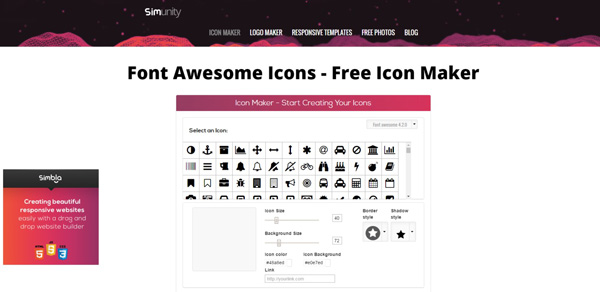 Simunity icon maker is the best place when looking for free high-quality stuff like Icons generator, responsive HTML templates, and images. They accept customers to use the icons in their commercial projects and also in the WordPress themes they are selling if they offer such a service. Visit Simunity and get awesome free stuff!
USocial.pro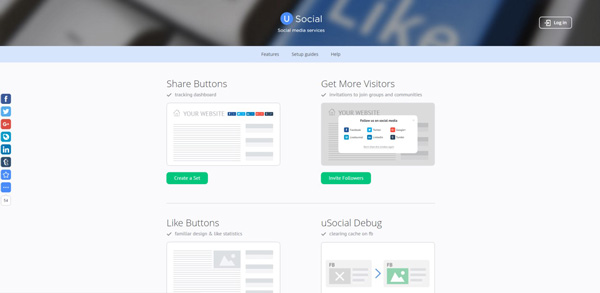 uSocial is excited to present Share and Like buttons that are created with the latest design trends in mind, mobile-friendly, well-engineered, and load independently of other scripts on the website. Buttons can be easily created with the builder and customized in terms of color and size to match any design. Add buttons to the website and use counters to track how many times your posts have been liked and shared.
wpDataTables.com
wpDataTables is among the best-selling WordPress plugins which make your work with tables, charts and data management easy. There are more than 7000+ companies and individuals already trust it to work with financial, scientific, statistical, commercial and other data.It's a complete solution, well documented (including videos) and with a great support. Try it!
TheSquid.Ink
How many times have you looked to get handcrafted, high-quality and last but not least flat icons? TheSquid.Ink has a free package in which you will find 50 free icons and they also have the package that anyone likes, of 2000 icons for just $45. Get your pack now!
Xfive.co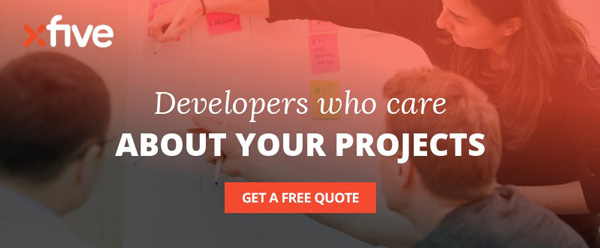 The wonderful team behind Xfive is focusing most on working with web agencies that are looking to expand their capacity for Web Development services like front-end and WordPress, but also PHP and Rube on Rails development. They are doing a really good job, imagine that they've worked with clients like Microsoft and Ebay. They care a lot to deliver top results, you should try them!
InvoiceNinja.com
Invoices are like business cards. You can say a lot about a company after seeing their invoice. Despite this fact, a reliable and strong invoicing platform like InvoiceNinja has lots of features that can help any kind of businesses, small or large company.
If I were you, I would start trying every single solution, from the first one to the last one. All these solutions were handpicked and represent really the most helpful web tools and services on the market.