FoxRenderfarm is one of the leading online render farms in the CG industry. It has earned a good reputation for its quality performance, great customer service and flexible pricing scheme since founded in 2009. With the team members from Disney, Lucas, Dreamworks, Sony etc., FoxRenderfarm has served many leading special effects and animation studios from over 50 countries and regions, there are even two Oscar winners included in their customers.
Being an CG artist, you might noticed that it always take ages to render some 3d animations or VFX, even a complex scene would take a few hours to render it. That is the main reason why the professional render farms come out. And with those outstanding features as below, FoxRenderfarm stands out to be one of the most professional and powerful render farms.
1. Easy to use desktop software
FoxRenderfarm's cloud rendering app is an easy to use software, its' drag and drop operating mode, automatically uploading/downloading scenes & images, powerful scene file errors' checking and analyzing mechanism makes it become the right-hand tool for every CG artists.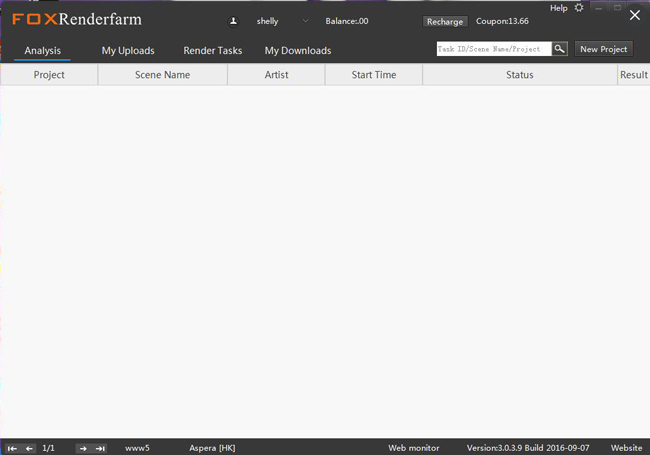 2. Dedicated technical support
With the Hollywood level production experience for years and proud of being the partner of Oscar winning teams, FoxRenderfarm's dedicated technical team can help you solve most of the tough problems experienced in rendering your work.
3. Around the clock service
Since FoxRenderfarm's customer service and technical support is online 7*24, you can always find them via Email, Skype or phone call at any time.
4. Hollywood level security and NDA agreement
With the ISO27001 certification, encryption protocols and privacy based on MPAA security standards, the artists never need to worry about their datum security. And since there is the NDA agreement available, the artwork would never be leaked to public before it is officially released by your own.
5. Multiple software and plugins supported
FoxRenderfarm supports most of the popular software and plugins such as 3ds max, Maya, Cinema 4D, Houdini, Blender, Lightwave, Sketchup, V-ray, Arnold, Renderman, MentalRay etc., please check more here.
6. High performance rendering nodes
With thousands of rendering nodes available, FoxRenderfarm can help you quickly get your artwork rendered. It saves up 70% cost than setting up your own render farm workstations.
7. Competitive and flexible pricing scheme
There are five different pricing schemes for the users, the longer you use it, the bigger discount you enjoy. The VIP 4 customers can even enjoy 60% off discount (only $0.48 per node per hour) for the regular pricing. And FoxRenderfarm just released their 'GoCloud Program' aims at helping educational facilities and creative teams who are short of rendering power.
8. High speed transmission system
The FoxRenderfarm client utilizes a high performance transmission engine, Aspera for datum transmission. Aspera transfers the data at maximum speed in worldwide, regardless of the file size, distance and network conditions. It is 1000 times faster than the common FTP in transmission speed.
And FoxRenderfarm is offering $20 free rendering credits for every new register, so feel free to create your account now and enjoy the free credits.
Besides the features we mentioned above, you can check more details on their official website. And being a rendering artist, small studio or a free group of CG artists, I would strongly recommend to have a try this rendering service. Thanks.