If you think about all the different types of business cards out there, you will inevitably find they all have at least this one thing in common, they all let people know how to contact with you. Beyond the routine functionality of being able to be contacted by someone by means of handing them a business card, a business card can say a lot about you. All of the best business cards serve a purpose and certain ones may encourage someone to follow up with you if they like the way your card reflects your personality. By handing someone a business card with Painted Edges by Jukebox Print you say more about yourself than you might realize. The colour of the painted edge might be saying 'I'm fun' or it might say 'I like to look good and I will take great care in making you look good too.' One of the best ways to get people to notice these things about you is to hand them a card with painted edges.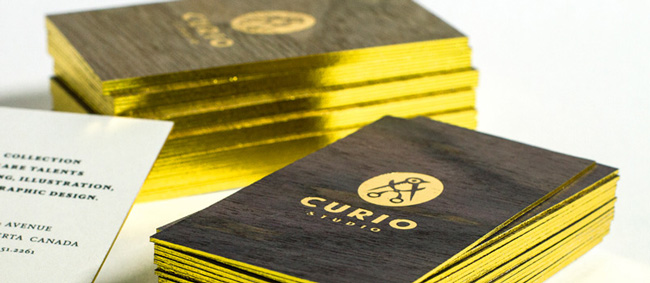 Perhaps the most exciting thing about business cards with Painted Edges is the number of options you have available to you. With CYMK ink you have the ability to choose just about in colour you can imagine, you can even take a colour from your logo and paint it to the sides of your card. With specialty inks you can consider something truly unique with neon or metallic, and not only that but you can go bold with beautiful gold and silver foil. This option is much more reflective and shiny, as a foil material is applied directly to the edges.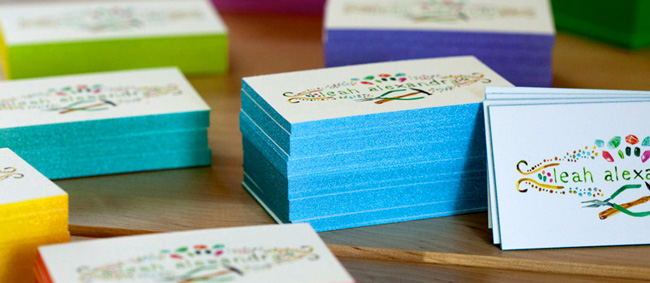 Painted edges don't even have to be done on standard business cards. They look luxurious on stocks such as brown kraft and even black stocks, making it one of the most versatile printing options available. The secret to making a painted edge do the most for you is to order them on a thick stock like 24pt, 2ply 36pt as well as and possibly most elegant of all, the 40pt bright white cotton. So while thinner cards with Painted Edges look good in stacks what really counts is when that card leaves your hand and is in your prospective client's, and the thick card with a Painted Edge will make all the difference, so get yours and go out there and create fresh opportunities for yourself!