There are very few online business niches that benefit more from SEO than e-commerce websites. Not only is it possible to secure more web traffic and a bigger revenue stream, you can also focus on optimizing your website's product pages in order to funnel even more visitors to your most popular and profitable site pages. But, e-commerce and SEO are two industries which are constantly evolving. New insights, advanced technologies and updated best practices are emerging on a regular basis, with the best e-commerce site owners jumping straight on to these changes in order to ensure that they're ahead of the competition. With that in mind, we've come up with a list of some of the most important e-commerce SEO trends for 2016.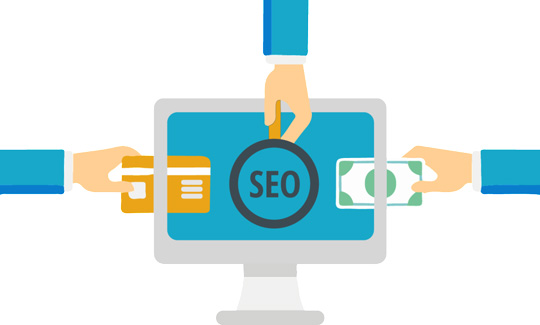 Long-form Content
Until recently, product description pages on e-commerce websites were kept quite short, with information such as a title, brief description, bullet points, a few photos and a handful of customer reviews being included. However, in 2016, both search engine guidelines and user demand have led to long-form content becoming a huge SEO trend for e-commerce in almost every niche. Long-form content provides the user with more detail, which is vital due to the rising trend of online shopping. If you hire an SEO company, you'll find that this year, long-form content is offered more and more.
Sharability
Over the past few years, social media has become significantly more important to digital marketing and SEO. For e-commerce, this means that social media platforms such as Facebook, Twitter and Instagram are vital to building traffic and obtaining more sales. Recent surveys show that 52% of online marketers are currently experiencing a positive ROI from social media marketing, and 65% believe that social media will increase even more in importance over the next five years. With more users signing up to popular social sharing sites such as Facebook, creating product pages that are highly shareable and encourage users to spread the word is a growing SEO trend.
Mobile Optimization
In 2016, mobile optimization has become absolutely critical. Making your website mobile-friendly is no longer a simple afterthought which can be an option, as more and more people are using their mobile devices to shop online. Along with that, Google brought about a range of changes to their algorithm, known within online communities as 'Mobilegeddon', which means that sites that aren't mobile-friendly are less likely to rank well in the Google SERPs. Because of this, a mobile-friendly, responsive website design is one of the most important SEO trends in e-commerce for 2016.
Video Content
Last but not least, video content is now outperforming every other type of content when it comes to e-commerce SEO. With a video, you're much more likely to grab the attention of your users and encourage them to buy as they are able to see the product in a lifelike environment and view how it performs. Because video sharing is becoming more accessible, 2016 has seen a massive increase in demand for this type of content.
Would you like to add to the list? We'd love to hear from you in the comments.