Have you asked yourself how can some people find time to complete so many projects ? Yes, the answer it's really simple. They have useful tools and they get their projects done in no time. We've selected 14 awesome tools that if you will start use, will generate lots of benefits for you. Enjoy !
BeTheme is a multipurpose theme in true sense, as it provides you with an enormous library of WordPress themes, that you can fully customize any way you want, thanks to the unlimited existing features and options. You are given 12 predefined skins that you can choose from, depending on the type of website you have (loan agency, charity agency, sitter, moving company, barber, health magazine, book writer, plumber, art agency, interior design company, etc.). After that, using a complex and easy-to-use admin panel, you can customize the theme in an easy and simple way, from choosing between different logos, headers, layouts, grids or skins to adding shortcodes (there are over 200), that eliminate the need of coding.
Lastly, if you need simple websites with a nice scroll effect, BeTheme lets you create beautiful one page sites. If you want to improve them even more, you can use columns from 1 to 6 and do different combinations and you can choose from the unlimited layouts in order to improve their appearance. With these features, building sites is even better and more user friendly.
There are several solutions for website promoting but they are all based on one thing: social marketing. So you definitely need a screenshot service. Even though there are a lot of competitors online, ShrinkTheWeb is the cheapest one that does its job accurately. Admitting that it doesn't look like a professional platform, it actually is. You can try its speed without any account directly on their website. And you can pay to get one of the most needed features: custom sizes for responsive website breaking-point testing, full length captures and the incredible URL to PDF convertor that might become priceless. The service comes with easy integration and plugin installing, for WordPress, Django and many others. Speed, reliability and efficiency, these words best describe Shrink The Web.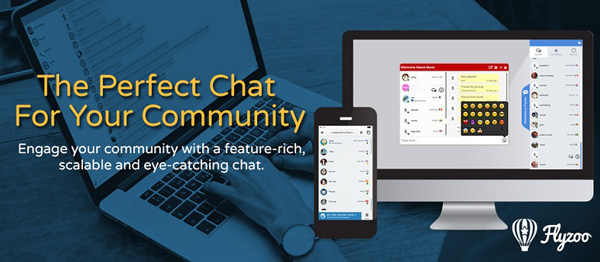 An Advanced Chat Moderation makes you able to ignore or ban users, but also gives you the chance to remove unwanted words and massages. You can customize bad word filters, users can ignore other users and moderators can remove massages, ban or ignore users.
Single Sign On is used so the users may be able to join the chat using their existing accounts, but it requires WordPress or API implementation. This way, you can connect to your authentication system with Flyzoo so your users won't need to login twice. It is quite easy to implement on any website so you should check it out!
Flyzoo also has a chat interface translates in 20+ languages, for example: English, Spanish, French, Portugues; Italian, German, Russian and many others.
If you face any problem while you are using Flyzoo, you can fix it with its support overview, meaning that you can write them and they will reply with a solution as soon as possible.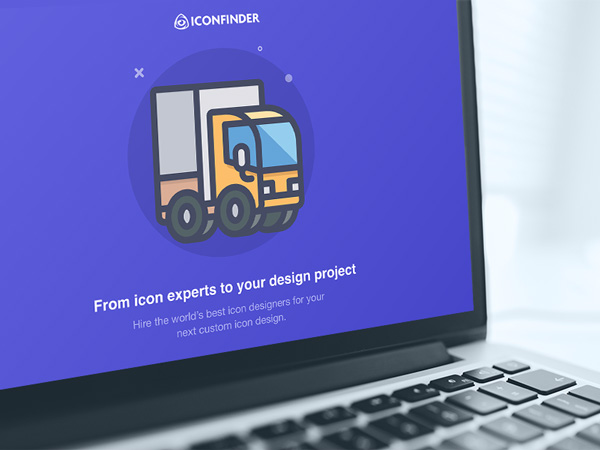 Iconfinder is definitely the largest icon marketplace online and its great feature is that you can have a personalized icon made just for you. With their custom icon design service, you will be in contact with their best designers. The Custom icon designers have been handpicked by Iconfinder.com and you can choose who will create your next icon design from among some of the best selling Icon designers in the world. The process is handled entirely on the platform, from submitting a design brief with your needs, details, preferences, and, most importantly, you target audience, to paying the icons. And if they are not ready before the deadline you had set, you get your money back. Go have a look!
Simbla is a great website maker platform, which gives you the possibility to use an easy-to-navigate interface in order to build your site a lot more easier. You can choose from many high-quality templates that have fresh, modern look, so even if you are a pro designer, you might want to check them out for inspiration purposes.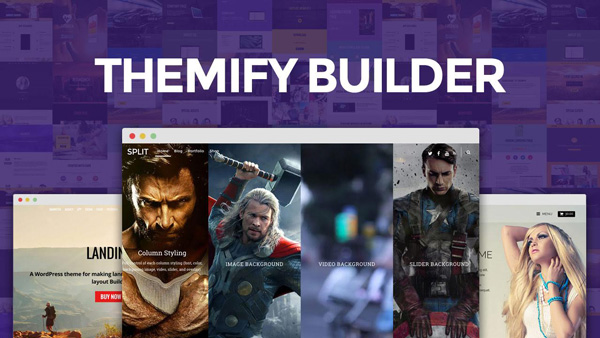 The Builder from Themify is an efficient tool of designing your WordPress pages, thanks to its drag and drop interface. Thus, all you have to do is to choose a design from over 40 professional ones, import it, edit the text and images and then just start using your website! To make it greater, you have a big range of features that you can benefit from, such as adding animations, frontend, backend, custom styling or multi-site support.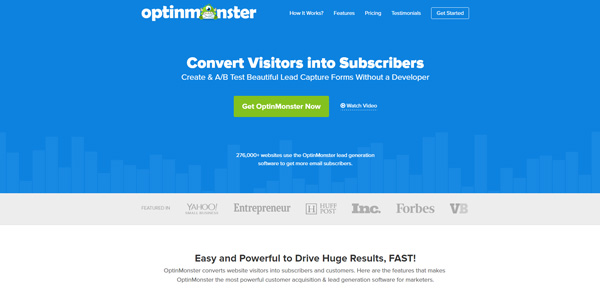 OptinMonster is an awesome software for converting website visitors into subscribers and even customers, by creating forms, which you can customize how you wish, by choosing colors, fonts and changing the type. Their features are incredible, some examples being the built-in analytics, popups to grab your visitor's attention, build your email list, and share a targeted ad message, or the advanced scroll detection, that triggers a targeted message once users have scrolled past a certain point in your page.
actiTIME is a time and leave management software for any business of any size. Let your team track time spent of different tasks in a weekly timesheet, register their times off and sick leaves and view the collected data in multiple reports helping you better understand how your team performs and which customer are earning you the most money.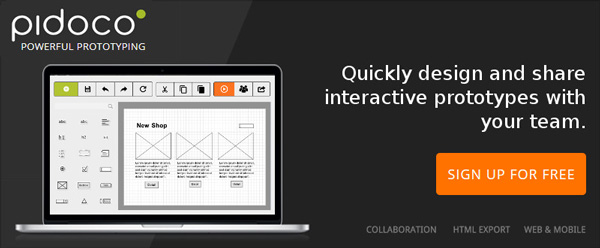 Pidoco is a web-based prototyping software that comes with a host of handy features. It does not require to install software, so you will not have to worry about servers or downloading updates and it is compatible with Windows, Mac OS and Linux. Getting started is really simple with a library of over 400 icons and UI shapes. In addition, the mockups can be shared with clients or colleagues for commenting or editing. A specification export rounds off this neat tool. Enjoy!
'Developers who care.' That is exactly what the Xfive team is. Nothing less, but much more. If you are a graphic designer that wants into turn his sketch to a working site, you should turn to them immediately. Great front-end SPAs, complex projects for commercial sites, or just an amazing blog with a great UX, they can do it all professionally. If that didn't catch your attention, maybe their former clients will: eBay, Twitter, Microsoft, among many others.
Bowtie.io is a visionary team that's bringing the future of secure, fast websites into the present.  A static hosting environment with a site builder that lets developers and designers add features like User Management, Admin Controls, Stripe Payments, and custom editing interfaces to simple sites. The most amazing part – BowTie does all this without a database, offering better user privacy, security, and reduced maintenance.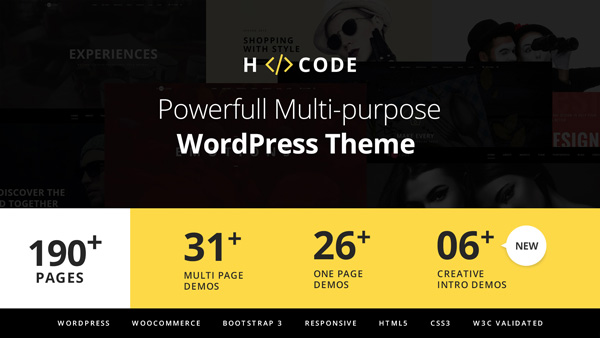 ThemeZaa will give you creative and quality designs for your WordPress website, especially by using their H-Code Theme. Being updated with the latest design trends, H-Code is a very easy-to-use theme, giving you many features such as a powerful admin panel (you can do all theme changes like fonts, colors, layouts, etc…) or an awesome visual composer (highly rated editor for your pages). For more, go check them out!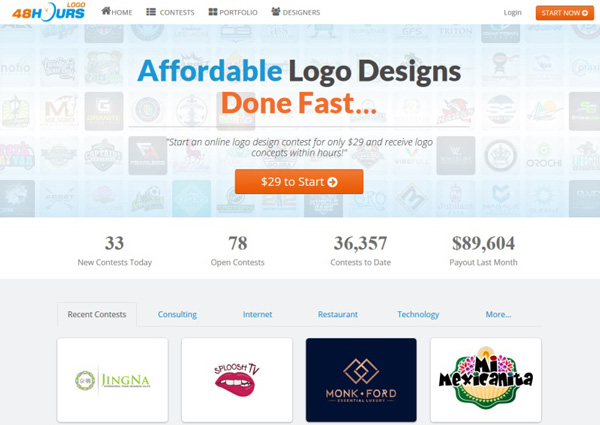 Do you need a professional logo but you cannot afford to spend hundreds of dollars? If yes, 48hourslogo is the best solution available on the market. It's really simple to use. You can launch a logo design contest and highly talented designers will work for you.The cost is really small, less than 100 bucks. You should try t !
At last but not least, we will talk a little bit about Squik Ink. It is a great site which provides you with 2000 amazing and beautifully crafted icons, to help you enhance your website's design. One of the best things about them is that they are all vectorial, so you can change them how you wish, and, when you receive them, they come in two standard sizes (32 & 64 PX), in PNG, PSD and SVG formats.
Win as many projects as you want with these tools. It's as simple as that. After you test them, please share your opinions.