If, as a web designer, you try to keep up with the latest design trends, you'll love what Be Theme, and its selection of pre-built websites, has to offer.
These websites give you a solid foundation from which you can get your projects off to a great start, plus they also serve as great sources for design layout ideas.
The latest 20 pre-built websites are presented here for your review. As you will see, there is something for just about everyone.
If you don't see one that exactly meets your needs, there many more to select from; and they cover just about every website type and topic. Muffin Group, Be's creators, add another 4 to the selection every month.
If you see one of particular interest to you, just click on the link to explore it further. A few are single-page website; most are multipage affairs.
These New Pre-built Website Releases Are Better than Ever
This Be Toy pre-built website does an excellent job of engaging its visitors. Note the clever use of parallax; and visit the studio to see the toys with their clever color arrangements.
What you are about to experience are the 20 latest pre-built website releases from Muffin Group, Be Theme's creators. You can expect more new releases every month, adding to a collection that now numbers over 190.
These extraordinary tools give you, the website designer, a host of different design layouts that cover virtually any website theme you are apt to encounter in your work, whether the theme is sports, web apps, charity, blogs or portfolios, or any number of small business or enterprise applications.
These pre-built websites are known throughout the design community for their professional use of space, color, design elements, and attention-getting special effects.
Dedicated to a mobile app, this new pre-built website features stunning simplicity, while telling a compelling story about the product.
A sticky menu, some smart choices in colors, and a friendly, uncluttered atmosphere –
proves that VPN talk need not be boring.
This fresh, intense new web design is ideal for a music studio. It is a great example of a multipage pre-built website.
A freelancer's portfolio is an essential means of gathering new clients. This pre-built website communicates this message by telling a story that will convert more leads.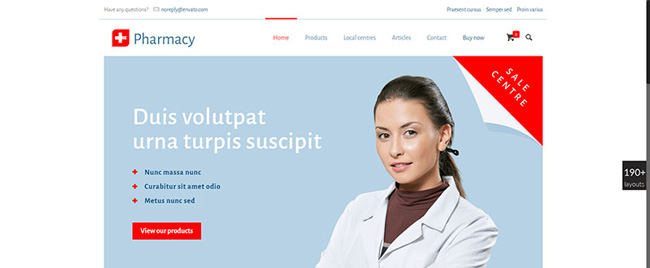 This e-commerce-optimized website's message is friendly and professional with its crisp image and to-the-point message.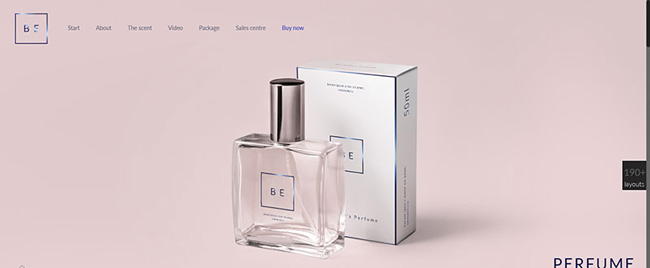 Be Lifestyle will definitely attract and engage large numbers of visitors to your blog or online outdoors magazine. This is great example of a website designed to draw in and engage visitors.
The Be Holding background image puts into perspective the elements of business tradition, history, and good rapport. It makes excellent use of the UVP area, with a menu that is easy to find; but not intrusive.
If your fast food business client needs a website that projects a next-door-neighbor shop concept, Be Kebab is the ideal solution.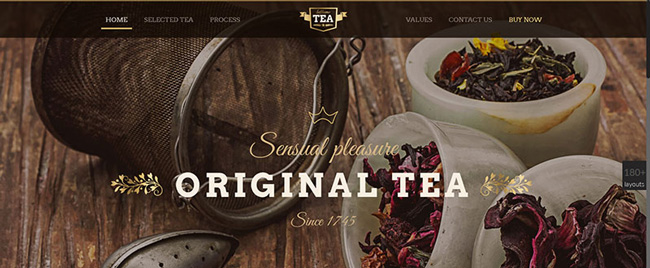 A web design for a small, cozy tea shop – with an old school touch and a well-defined message that will definitely attract and engage visitors.
This one-page, pre-built website is ideal for a carpenter's small business, with its warm simplicity, and straightforward message.
Any charity organization could benefit from this new, high-impact, pre-built website. Note its well-positioned calls to action, and the effective use of a slideshow.
The Be Retouch website, with its cool graphics, special effects, and informative content, is dedicated to professional photo services.
This smartly designed pre-built website effectively transforms what could be a cold and austere corporate business image into one that is more approachable.
Fresh from the Be Theme creators, this Be Casino pre-built website effectively conveys, in a one page layout, the casino business's essentials; complete with a catchy UVP.
If you have a client in need of a HR agency website, this new pre-built website release is just the solution – with its clean lines, strong UVP, and modern layout.
The Be Theme creators decided it was a good time for one of the newest pre-built websites to be dedicated to cat lovers – hence this super sharp blog, with its clever effects and clean lines.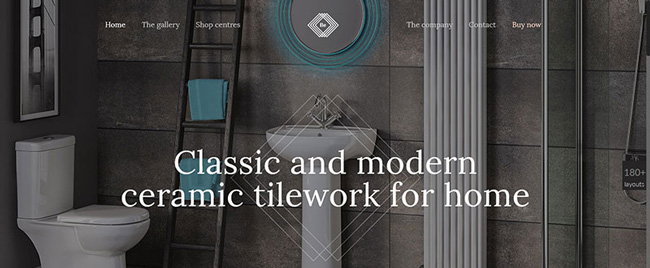 This web design will certainly make tile-producer client happy. This somewhat unique concept for a home page design speaks of good interior design taste.
This Be Accountant website is an illustration of how the placement of objects can tell a story – in this case that of a busy, hardworking professional.
If your client's Sushi bar could use an uptick in business, this Be Sushi website with its outstanding culinary photography should do the trick – it's an excellent example of the use of photographic imagery.
Installing and Editing a Be Theme Pre-built Layout is Quick and Easy
Watch the video below which takes just over one minute.
Once you've added Be Theme to your design tool kit, repeat what you saw on the video. Installing a pre-built layout, and performing the first few edits should take you about the same amount of time as it took on the video.

It's a one-click operation to perform the install; a couple more clicks and you're on your way. You'll find Be Theme is both powerful and intuitively easy to use.
Be Theme's Highlight Features
Be Theme is packed with the features you need to build prize-winning websites, and have fun while doing so. There are too many to mention here, 40 core features to be exact, but the ones you will be using the most, including the pre-built websites, are as follows:
– Muffin Builder has long been Be users' favorite drag and drop page builder, and the latest version, Muffin Builder 3 is easier to use than ever. Those who like Visual Composer can use it as well; or use both.
– Be's powerful Admin Panel helps speed things along, makes editing a quick and easy process, and keeps everything under control as you motor along.
– The Shortcode Generator eliminates the need for coding, no matter how complex or detailed you intend to make your design, since its shortcode library content covers all the bases.
– Most of the time you'll likely be building on a predesigned website, but when you want to, or need to, build a page from scratch, the Layout Configurator makes it ridiculously easy to do so.
There's plenty more of course, and Be's authors keep everything up to date, and keep you up to date as well. You'll definitely love the support you get.
If you've checked out one or more of these 22 pre-built websites, you've already had a chance to visit Be Theme's website; but you might want to make another visit to view all 190+ of these excellent pre-built websites – not to mention checking out what Be's core features hold in store for you.
Virtually every one of these pre-built websites leaves you with an impression of the professional care that was involved in its creation, plus you'll no doubt appreciate the clever usage of color, object placement and space, as well as the outstanding graphics and photography.
Be Theme is the biggest WordPress theme ever, and for good reason.