Introducing the sensational Massive 30 Fonts Bundle! Refresh your graphic design career with this massive font bundle of 30 best selling fonts, from the best font creators in the world! We've partnered up with highly talented font creators to bring you a font bundle that you have only dreamed of.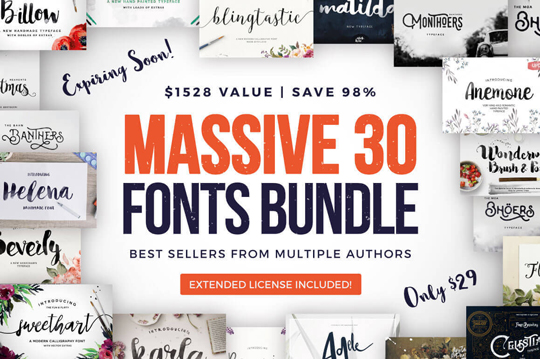 This bundle also contains extended license for these fonts and bonus graphics so now you can even create flattened designs for resale!
The desktop fonts are delivered as both .otf and .ttf files and can be installed on both Mac and Windows.
Massive Fonts Bundle

Here are only a few of the fonts!