Running a blog, a website or an online business isn't a cakewalk as there's something to do all the time. Maintenance of marketing strategies, creating content, checking updates and making constant changes to your website are some, to name a few. You could undoubtedly work throughout the day and throughout the week. Although WordPress makes it pretty easier for bloggers to maintain an online presence, there are always so many strategies to become more productive with your blog, website or online business.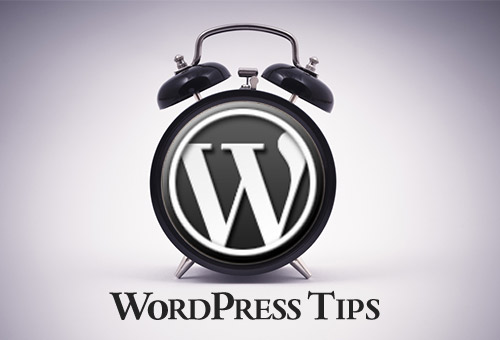 Therefore, it is important to watch out for ways that would help you make the most of the time that you have. Luckily, we've listed down some tips, tricks and hacks for the WordPress bloggers. Check them out.
Deactivating full-height editor: Did you know that WordPress 4.0 included a subtle change to the editor? In case you're scrolling or scribing a lengthy paragraph, the height of the editor will become equivalent to the height of the screen, thereby letting go of the scroll bars within the editor. In order to reach panels like Custom Fields or Excerpt, you have to scroll down till where the paragraph ends. However, this is only comfortable with WordPress 4.0.
Incorporate comparison of before and after image: Did you ever experience the feature of comparing 2 images where you can easily slide to see the before image and again slide back to check the after image? If you wish to include this feature into your WordPress blog or website, you can install TwentyTwenty and this is a plugin which includes a shortcode, where you can easily add 2 different images for comparison.
Transfer themes or plugins to older versions: There's a huge chance that the installation of a new theme or plugin might just screw up your website. WordPress then, doesn't allow anyone to get back to the older version. However, you can easily install the plugin called WP-Rollback in order to obtain this function. WordPress has got lots of plugins like WordPress jobs plugin and many other forms to choose from.
Syntax highlighter: The text-mode editor of WordPress is plain and simple to work on. On top of that you can now make it more user-friendly by installing the HTML editor syntax highlighter, which is a plugin that includes syntax colouring in the form of a code editor. This plugin will make editing a lot easier, specifically when you utilize Text-mode editor than the visual WYSIWYG part.
Display the chart for disk usage: You can install a plugin called Disk Usage Sunburst in order to show a splendid visualization which is same as Daisy Disk. This is indeed a useful utility which should add to your website and blog.
Therefore if you're looking for different types of plugins, you can choose from the list mentioned above. Make sure you run a test on Vagrant using your WordPress blog or website. Choose the best that suits the best of your mind.