So you've graduated and are ready to take on the world – one art project at a time.
Like many other newcomers to the industry, you may feel you are clambering to stand out from your peers but know you have what it takes to make it in design, animation, illustration, graphic design – whatever your chosen field.
Now is an exciting time because the digital art sector is absolutely thriving! There are so many different opportunities out there – many of which weren't available to artists just a few years back. But, how do you really get your footing in the field of digital art and make a career out of it?
The truth of the matter is that what works for one person doesn't always work for another. So, if you want a successful career in digital art, read this advice and see what works best for you.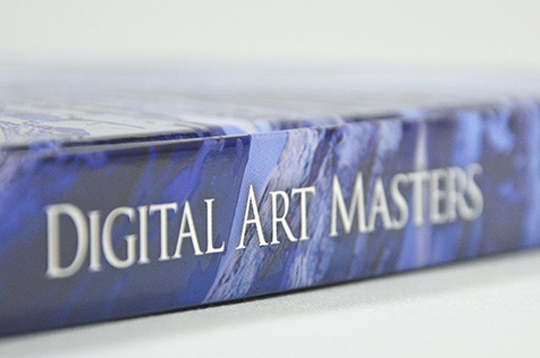 A freelancing or a permanent position?
One of the first things you'll need to decide is whether you're going to go freelance or get a job with a design firm. This decision ultimately boils down to your personality, preferences, and creative field. Freelancing isn't ideal for everyone and it certainly doesn't afford the same security and on-the-job training that full time employment offers. However, there is an excellent market for freelancers today.
Internships and charities
Your first job in digital art may not be the most glamorous, but it will likely provide you with a solid base for future projects. A great way to start networking and building your client base while adding work to your portfolio is to work with local charities and small businesses. Another great way to get your foot in the door is to take an internship. An internship will provide real-world work experience and a lot of insight as to how client requests and work loads work.
Joining industry organizations
If you are still a student, take advantage of the discount you'll get when joining various design organizations. Such organizations provide invaluable networking opportunities and interacting with like-minded individuals is extremely helpful in understanding the different nuances of the field. Attend as many industry events like conferences and trade shows as you can – the opportunities for learning and growth are tremendous, and you may even connect with new clients.
Make your portfolio stand out
Your portfolio needs to show the breadth and depth of your design work, ideas, and creativity. It also needs to illustrate your technical ability. However, you need to build and present your portfolio in such a way that it stands out from the competition – this is particularly true if you are new to the field. Keep your portfolio simple – offer up four or five of your best examples rather than a massive collection of work that might overwhelm potential clients. Make sure you select work that stands on its own and tells a story.
Art and innovation
Making it in the digital art world doesn't rely solely on your talent as an artist – you've got to be motivated as well as innovative. You've got to show not only a driven passion for the field, but the flexibility to be able to produce immersive art for a number of client types such as hotels, interior designers, major brands, and so on. Consider Eloise Lynton, an up-and-coming digital creative. She's worked in a number of positions over the years, all contributing to her career goals. As she gains experience in the field, she now offers editing and illustrating services.
While there's no avoiding the fact that it may be a tough time right out of design school, the truth is the digital art industry is flourishing with more opportunities than ever before. And, if you stick to it and hone your skills, you're sure to land the design job of your dreams.