This is a collection of free Apple watch mockups. After the Apple watch release they have gained quite a loot attention and got respectable satisfaction from Apple fans.Apple watches have 3 styles – "Watch", "Watch Sport" and "Watch Edition" and these watches have been designed with some eye-catching materials.(Gold, Stainless steel, Aluminum, Zirconia, Sapphire, Ion-X glass, Leather, Fluoroelastomer).
The below Apple watch mockups come as PSD and you can easily insert your image via smart object function in Photoshop.
Here is the collection of free Apple Watch Mockups.
5 Photographic Apple Watch Mockups
Download
16 Free Photorealistic Apple Watch Mockups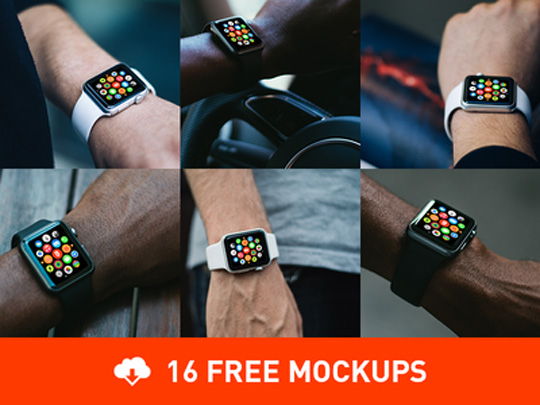 Download
4 Free Photorealistic Apple Watch Mockups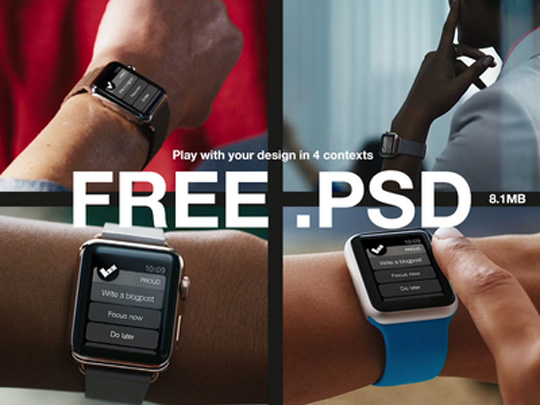 Download
Apple Watch Fitness MockUp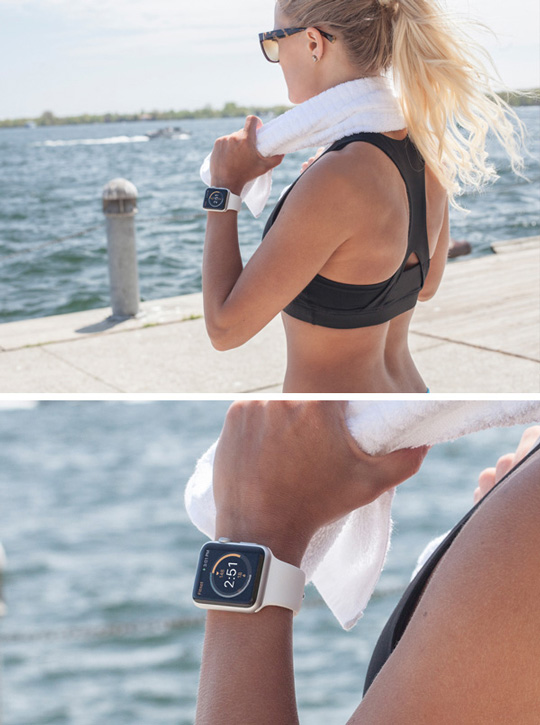 Download
Apple Watch Free Mockups Kit
Download
Apple Watch GUI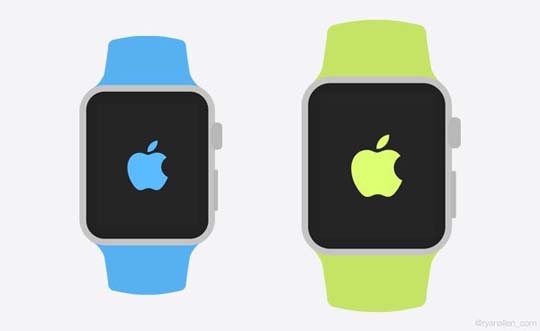 Download
Apple Watch Free Template
Download
Watch PSD Template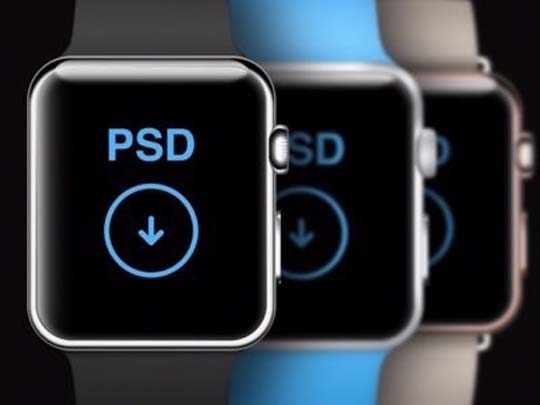 Download
Apple I Watch Fun Experiment FREE PSD
Download
Apple Watch Mockups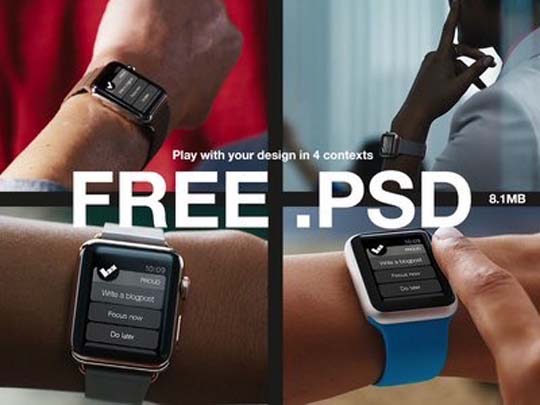 Download
Watch Mockup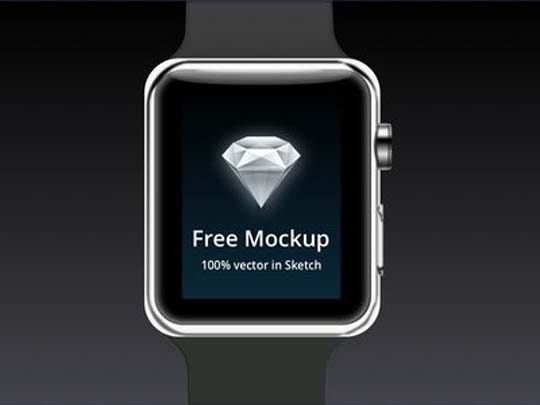 Download
Apple Watch Free Template PSD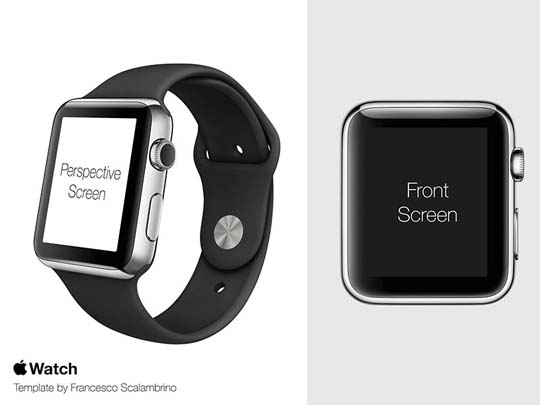 Download
Apple Watch Screen PSD
Download
Apple Watch Icon Template 1.0
Download
Free Apple Watch Template – Illustrator
Download
Apple Watch GUI PSD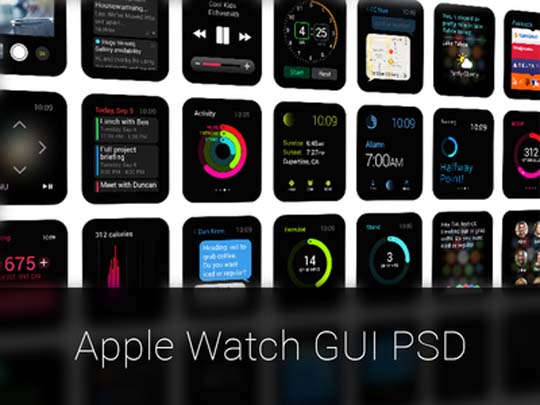 Download
Watch Free Templates
Download
Apple Watch Free Template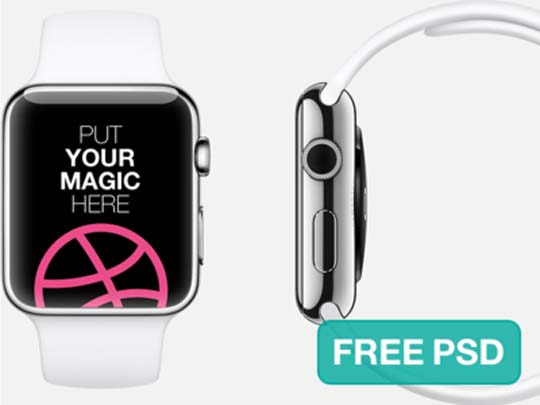 Download
Apple Watch Free Mockup PSD_ver.2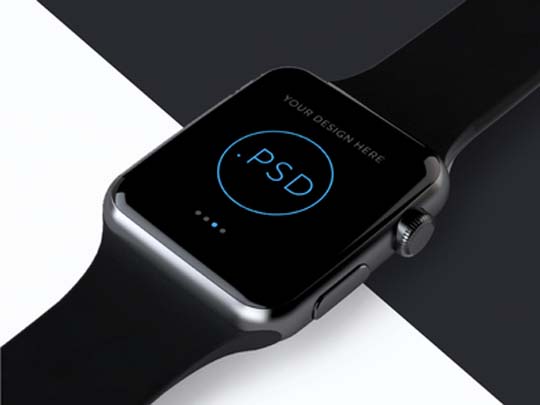 Download
Apple Watch Free Mockup PSD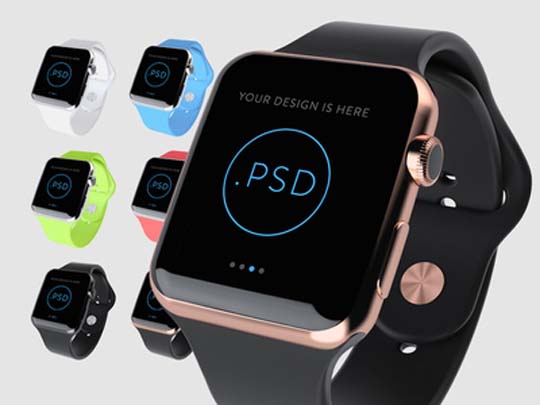 Download
9 Apple Watch Mockups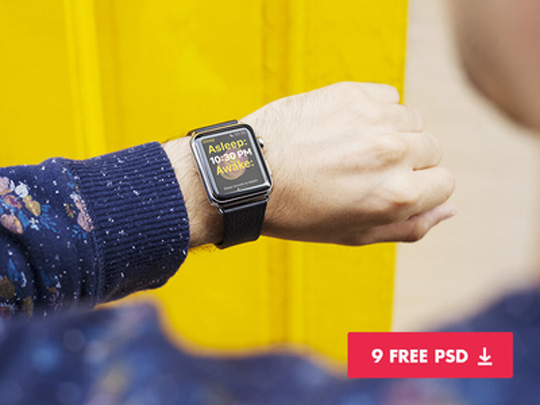 Download