Today we are featuring free frame poster mockups to use for your design projects.As you see all the below framw poster mockups come with a wall scene so it makes your project more realistic.Each mockup has been designed using smart object function in Photoshop so you can easily edit the posters.All you have to do is to replace your design via smart layer and save.
Here is the collection of 13 free frame poster mockups.
Poster Frame Mockups (Psd / Vector)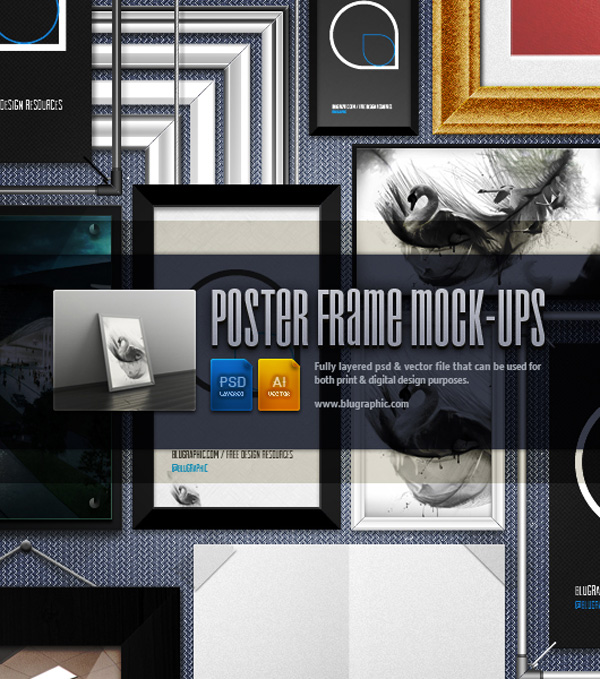 Picture frames in different styles, shapes, border patterns and textures perfect for showcasing your poster or photo in a stylish and nice way. This package is probably the biggest free package arround the web, it contains more than 10 poster psd frame mockups and templates.
Poster Frame PSD MockUp
This PSD mock-up allows you to showcase your posters, artworks or pictures in a very realistic way. It comes in both vertical and horizontal views and works with smart objects so you can easily drag and drop your design.
Poster Frame Mockups
A set of mockups that allow to you, display your Vertical and Horizontal flyers or poster Designs in a framing effect, is a mockup simple and easy to use, to stop showing your designs in a flat way.
Psd Poster Frame Mockup
A psd retro frame poster mockup to display your poster size designs. You can easily change the frame color to match your project color scheme.
Poster mockup for making close-ups
A perfect poster mockup for making close-ups and previews of your work. With this Mockup you can show a realistic impression of the final result. Fully layered PSD file with poster design included.
Photo Frame Mockup PSD
Any of your couple photograph can be used in this frame mockup. Making your typography poster more highlighted and emphatic this PSD has of course a role to play.
Old Wood Poster Frame Mockup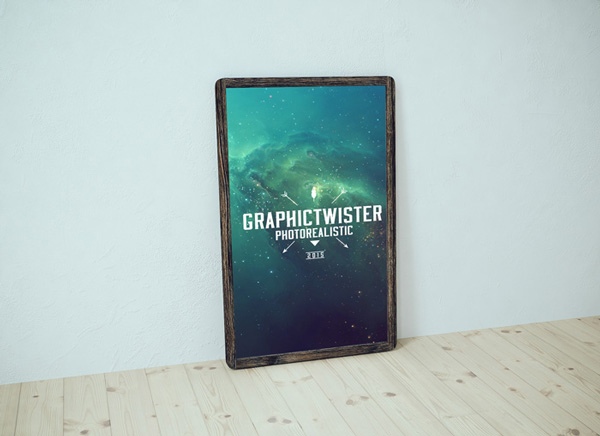 You can use this mockups to show case your poster or graphic design. Add your image inside the smart object and enjoy you work.
Colourful Frame PSD Mockups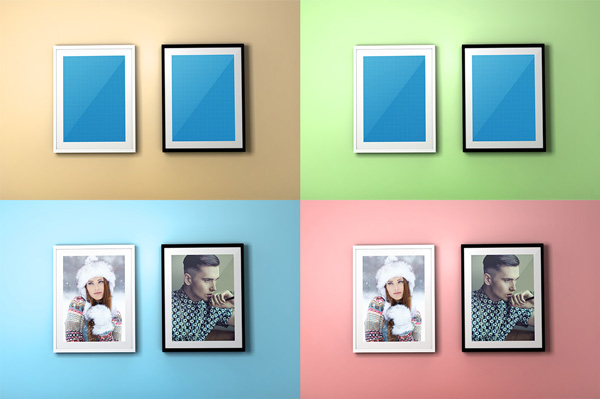 Come in 4 amazing colors and can be used to present your photography or digital artwork / illustrations in a different way.
Artwork Frame PSD Mockup
Artwork high resolution PSD mockup best to showcase your poster, flyer or other design. PSD file contain smart layers for easy editing design.
Gravity Photo Frame PSD Mockup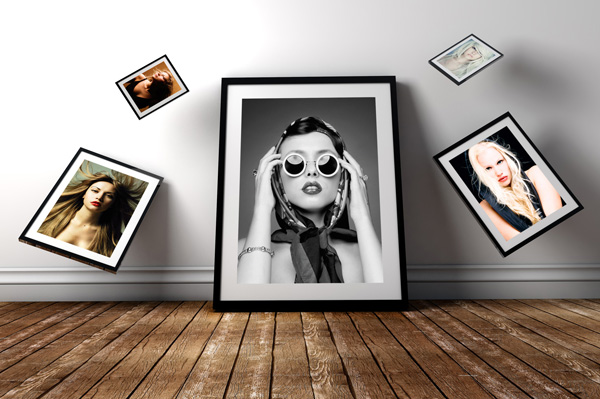 An editable PSD of a bunch of Photo Frames falling from the sky into a minimalistic studio. You can edit the images in the Smart PSD easily and quickly to make mockups for your own personal projects.
Poster Frame Mockup
Another classic poster frame mockup. In this package, you will find 1 psd that you can use for your presentation.It works with smart object and is very easy to use.
Poster Design Mockup
The mockup works with portrait, landscape or square images, and the PSD file is made square at 2000 x 2000 pixels, so the images are compatible with the current square standard on many platforms. All layers are well named and coloured, and smart objects are contained throughout for easy resizing.
Frame Mockup
Clean and easy to use Frame For Your Work Mock-up. Present Your Work like Flyers, Posters, Stationery etc.