Pre-made layouts are idea generators. They can be easy to work with, and their use can significantly increase productivity, allowing a higher quality end product to be created in less time. What this can mean to a website developer is greater customer satisfaction, more work, and a corresponding increase in income.
Having a large number of these layouts readily available is especially important for a developer who continually produces websites featuring a variety of themes for a number of clients. The use of these layouts can have an even greater impact on productivity when these and other features are backed up by a theme's customer support service, but for this to happen, an exceptional level of support must be the rule.
Choosing and Using Pre-Made Layouts
When your designs address a narrow niche of a variety themes, having a number of layouts to choose among is of course better than having just a few. If your work entails developing websites for range of different clients, and for a range of different themes, having a large number high quality layouts to select from is essential.
You want to be able to work with layouts that are readily available, easy to install and edit, and are modern in appearance, even if they portray subjects from out of the past. Of even greater importance, you expect versatility in these design aids. The pre-made layouts illustrated here are just a sampling of what a premium WordPress theme can provide.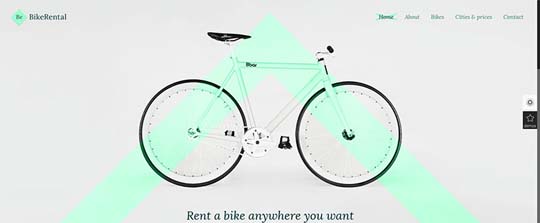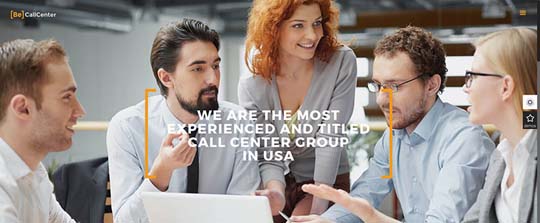 How to Install and Edit a Be Theme Layout in No Time at All
Once you have selected a Be Theme pre-made layout, installing it so it is ready to go involves little more than the click of a mouse. Having accomplished that, you are ready to begin editing, a task which is also just as fast and nearly as easy. Take a minute to watch this brief video, and see for yourself how effortless and straightforward these processes are.
Quick, easy, and intuitive are characteristic of all of the features Be Theme users work with throughout the website development process, which is but one reason this premium WordPress theme has become a popular best seller.
What users appreciate: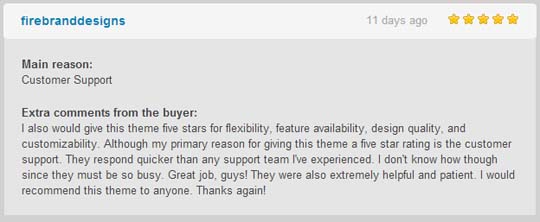 A Premium Theme backed up by World Class Support
If a problem should arise, which happens, but no often, or you have a question that needs to be answered, Be Theme's world class support team is there for you 24/7. If you have ever had to wait a day, or even longer, to receive a reply in response to a problem you've encountered or for an answer to your question, you know how frustrating it can be.
World class support means getting a response, and one you can do something with, promptly. The quality of the response is of course as important as the speed of the response.
This level of support is also characterized by a support team that give you VIP treatment; making you feel as if they have been hoping to hear from you.
Here are a few examples of user's experience with customer support: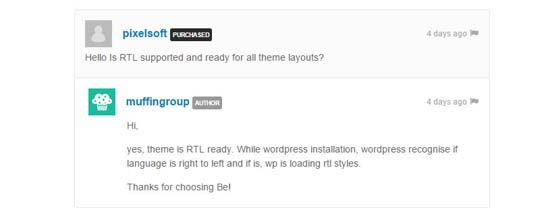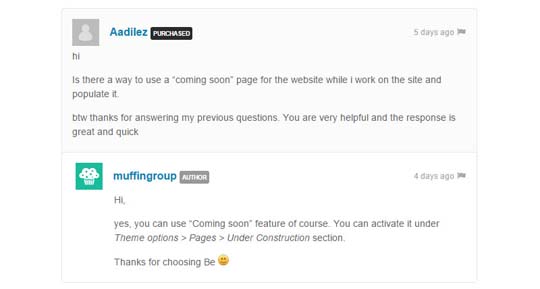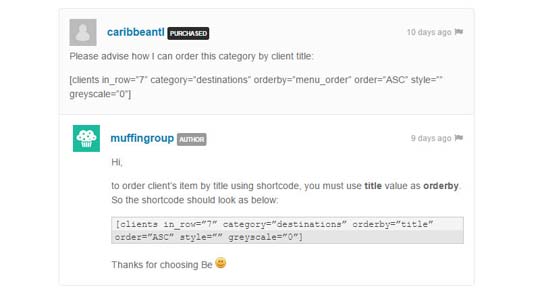 Detailed, concise responses, plus a Thank You and a Smiley Face. That's World Class Support!
Pick a Favorite Feature – It Should Come as No Surprise
Be Theme has many outstanding features, and users naturally have their favorites. For some it is the ability to choose a layout starting from a base grid. The 17 customizable header styles are important to others, and an intuitive page building feature will always get rave reviews.
Perhaps no one is keeping score, but if someone was the clear winner might be the availability of the more than 100 superb pre-made layouts. There is another feature that just might take the top spot however, and that is this theme's world class level of customer support. Take a look at several of the key core features to see which would benefit you the most. Your answer might be "all of them."
Page Builder – One of this theme's most exciting features is the Muffin Page Builder. It is an easy and intuitive, drag and drop tool that became extremely popular almost immediately after it was first introduced. With Muffin Builder, the use of code or shortcodes is optional, but one of this theme's core features is its 200+ Shortcodes, just in case.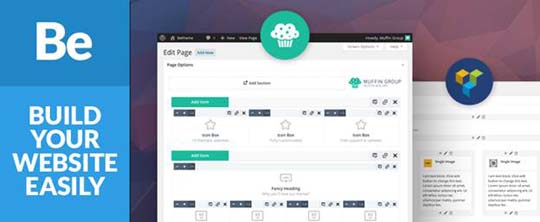 Header Styles – Header styles, and there are 17 different and customizable ones to choose from, give users a significant amount of flexibility and versatility in this important page-building area.
eCommerce Capabilities – You don't need to purchase a separate theme to create a stunning eCommerce website. This theme is WooCommerce compatible, and has all the tools and design elements you need to quickly upload products and make money selling them.
Pre-Made Layouts – The 100+ pre-made layouts need to be emphasized one more time, since it is this abundance of ready-made design baselines that many users like most about this theme.
Word Class Support – Be Themes world class support team should be mentioned one more time as well. This level of support offers a good reason to choose this theme. The quality of support is so outstanding that it is certainly worth advertising, but of even greater importance is the fact that current users have raved about it to the extent they recommend this premium theme to others for this very reason.
There are other core features that make up these theme that will make your work easier and add to your productivity, including the introduction of a Visual Icon Selector, the ability to create an unlimited number if Sidebars, Google Map Styles, Custom Widgets, and much more.
You will Like What You See
You are cordially invited to take the time to visit Be Theme's website, and investigate this premium them in greater detail. You will be glad you did. The website and free demos will show you in significant detail the power this theme has as a development tool, and how easy and intuitive it is to work with. Be prepared to be impressed, especially by all the creative design possibilities the pre-made layouts bring to the table.
You will like what you see.