Ferado is a WordPress theme made for WooCommerce fashion shops with elegant vintage style. It is a powerful theme built with quality, usability and functional features.
Originally, Ferado is made to be a WooCommerce fashion theme but it can be flexible for any website purposes and be customized easily for online shop, blog, business pages and many more.
You can choose from different styles and homepage versions to fit your website's requirement. The theme already has 5 homepages, 6 color schemes, 2 header styles and still updating.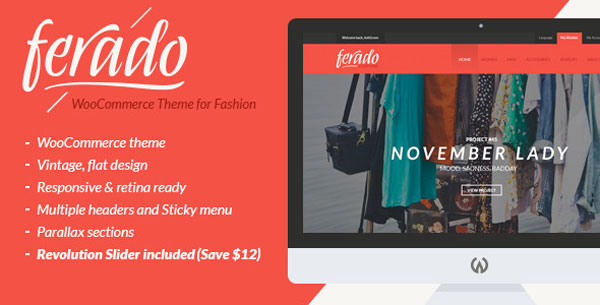 Just become Envato member(FREE) and download the plugin for FREE