Whether you are a beginner in the technological field or you simply do not have the necessary time to focus on these kind of skills, we found some great tools that will help you in your way to success. So here is our list of top ten web developer tools!
If you know how to use a computer mouse, you can build a website. Check out uKit, a completely code­free website builder designed for small business owners and creative professionals. Whether you're a photographer, a stylist, or a store owner, you can get your business online using uKit in about one hour!
uKit has a library of responsive templates that look impeccably across different devices, from tablets to huge screens. Just pick one, customize it using intuitive drag­and­drop tools and hit the publish button. It's that easy! To help you grow your business online, uKit offers a variety of widgets, including LiveChat, Ecwid, MailChimp and SlideShare, among others.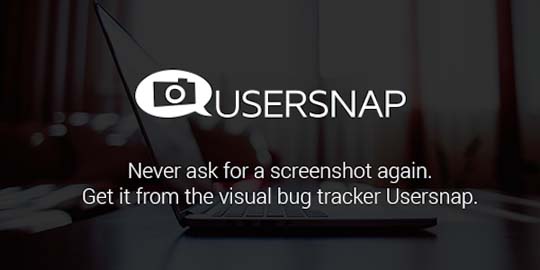 Working on a project can be really hard, especially when you do not have the necessary feedback so that you can make changes. Usersnap provides visual and annotate feedback via screenshots of the current browser content. This way, the collaboration with clients and colleagues becomes easier and more professional. This bug-tracking tool has many special features, including in-browser screenshots, JavaScript error logging, seamless integrations and others. In providing feedback, you can use a lot of basic, self-explanatory tools like sticky notes, a pen or the pixel ruler. So what are you waiting for? Join the community for giving and receiving feedbacks with people from all around the world. Tracking bugs has never been easier! Plus, it has a super-easy installation.
If you'd like to build an awesome mobile app, GoodBarber gives you the chance to do that simply and efficiently, in just four steps. You have over 50 mobile-friendly themes to choose from. I think their most appealing trait is that you have the option to pay attention to every little detail in order to shape your app to perfection.
Get started by signing up at http://www.goodbarber.com/create/ and try out their 30-day free trial, which doesn't require any credit card. After the trial is over, you will be asked to choose if you would like to continue using GoodBarber. If your answer is negative, there is nothing left to do and your project will be deleted after a while.
TeamDesk is a great online database software, which gives entrepreneurs the ability to create their personal database using a predefined templates or from scratch. They are able to choose from featured databases by function or by industry. All in one, TeamDesk's aim is to improve the relationship between coworkers, to prevent delays and give an organised and systematic role assignment. Regarding the price, the Starter Edition is made for 5 users at 49$ per month for one database.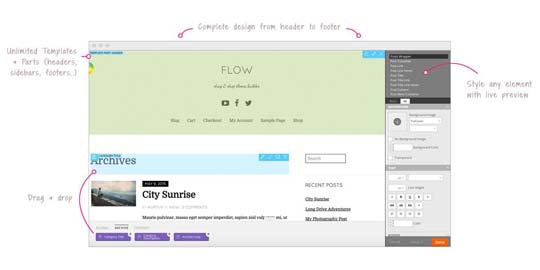 From the producer of the Themify,, we can announce the launch of Themify Flow, which lets you build all kind of WordPress templates. It is pretty similar to the WordPress system, giving you the chance to create templates based on the type of page view you'd like to use. Therefore, you can build templates like homepage, blog, categories, posts, pages, and custom post types. The best part is that you do not need any further coding experience, so using it is a piece of cake!
This is one of the greatest analytics and feedback platform, which gives you the chance to see what your users enjoy about your site, by using different kind of features, such as Heatmaps, visitor recording, form analytics and others. By using it, you will be delighted to impress your clients or colleagues with visual insights.
Codelobster is a PHP IDE, that contain many special features and useful utilities, such as
pair highlighting, possibility of blocks selection, collapsing, tooltips, navigation on descriptions of functions and included files at withholding of the key of CTRL, viewing of structure of files and project, preview in a browser, book-marks, and all other standard possibilities for work with a code.
Is it a great tool for improving your brand, by allowing you to upload, manage and share assets in an interactive and fun way. The nicest part is that everything is web-based, so you do not have to proceed any kind of installation.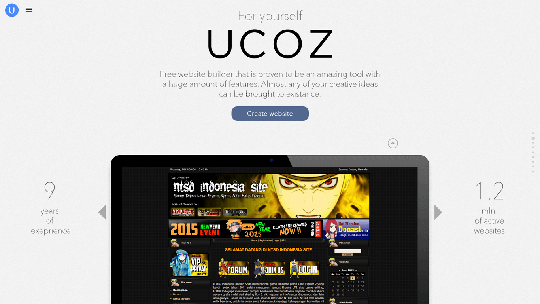 uCoz is a website builder for advanced users that you should try! There's definitely a learning curve in the beginning, but the outcome is 100% great. With over 9 years of experience in the website creation industry, uCoz has powered nearly 1.5 million sites. Here are some of them:
http://affordablecebu.com, http://vectorboom.com or http://www.nanakesse24.com. uCoz holds the first position in the rating of top site builders, according to http://superbwebsitebuilders.com/
PowerMockup provides you wireframes and mockups working as a toolkit for PowerPoint. It also lets you create your own library, even though it has quite a large one, making your own icons and shapes that you can share with other users.The toolkit works with PowerPoint 2007, 2010 and 2013.
A website screenshot can be much more valuable to a web visitor than a simple link, because it can convey more visual information. However, managing lots of screenshots can become overwhelming quickly. As a result, many sites rely on services such as ShrinkTheWeb, a powerful website screenshot service.