The popularity of an eCommerce website increase day by day. You can simply get more benefits from your business using an eCommerce website.For that reason WordPress is probably the best CMS for running an eCommerce related website, as its system of themes and plugins allows you to customize and manage your online store as you wish. 
Here are 8 e-commerce plugins you need to build and run your own successful e-store.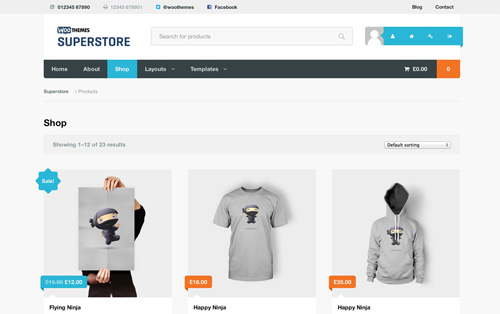 Transform your WordPress website into a thorough-bred online eCommerce store. Delivering enterprise-level quality & features whilst backed by a name you can trust.
The WP e-Commerce shopping cart plugin for WordPress is an elegant easy to use fully featured shopping cart application suitable for selling your products, services, and or fees online.
WP e-Commerce is a Web 2.0 application designed with usability, aesthetics, and presentation in mind.
WP Auctions is a revolutionary plugin which allows you to host auctions on your blog or website and to sell anything, completely fee free! WP Auctions makes it incredibly easy to run auctions on your WordPress site. It's easy to set up and is already in use by tens of thousands of users, and can be used for everything from auctioning off ad space to selling used or new products.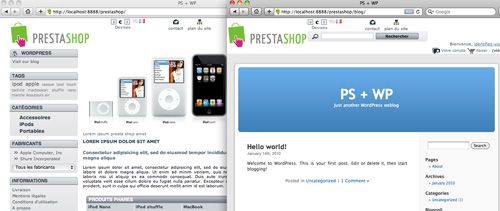 Include a PrestaShop ecommerce website to your blog. Include the header and footer of your ecommerce website on your blog. If you want an e-commerce solution that integrates well with your other content management needs using an e-commerce WordPress plugin is definitely something to strongly consider.
Zingiri Web Shop is a WordPress plugin that adds fantastic ecommerce capabilities to a great content management system.
– Simple installation & easy configuration
– Sell digital and physical products
– Full customer management module
– Complete ordering and stock management module
– Ajax powered shopping cart & one page checkout
– Support for payment portals like Paypal, Worldpay, Google Checkout and iDEAL and possibility to add your own
Jigoshop provides many features which are essential to host an e-commerce website. It will take only minutes to create your full-fledged online shop with various Jigoshop products and services. You can group your products and provide various attributes for your products, (like S, M, L sizes for clothing) to help your visitors easily refine the items as per their needs.

Ecwid is a full-featured shopping cart and an e-commerce solution that can easily be added to any blog or Facebook profile. It offers the performance and flexibility. Ecwid stands for "ecommerce widgets"
eShop is a free full e-commerce system plugin that has a number of features. The admin area of the plugin is customizable and provides multiple ways to list products and shipping options. The admin area is simple to use and adding products, reviewing products and checking stats couldn't be any easier.