Fontstand is a Mac OS X app that allows you to try fonts for free or rent them by the month for desktop use for just a fraction of the regular price. One-click font activation for all your OS X apps.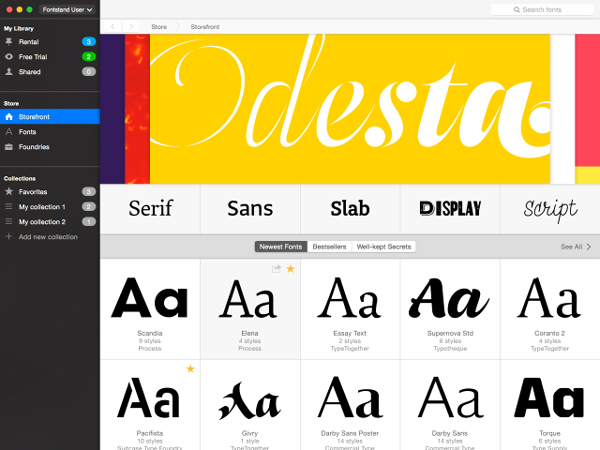 Try fonts for free in any app
You can try fonts for free. They will be activated on your computer for 1 hour.
Rent fonts just for 10% of their price
You can rent fonts for 10% of their retail price per month and use them as you would any regular font.
Share fonts with co-workers
Share fonts with your team for just a fraction of the rental price.
Keep fonts forever
After you've rented a font for a total of 12 months, it will be yours to keep and use forever.