If you're a professional web developer, graphic or web designer or even if it's just a hobby you someday hope to turn into a profession, you need to have the best tools and resources at your disposal. They won't just make your life easier, they'll increase the quality of your work and make you stand out from the crowd.
However, it's not always the easiest task to find the right tool for you. With that in mind, we've selected the best 10 tools and resources we could find and we're going to tell you all you need to know about them.
Stamplia
If you're looking for the perfect place to sale your email templates, then look no further than Stamplia. Ever since it launched back in 2013, Stamplia has gathered over 200 templates and more than 6000 members. And it's not hard to see why so many developers have chosen to sell their work through this marketplace. By putting up your work on Stamplia, you're assured to get a steady income as long as people are interested in your templates, you don't have to go through the hassle of hunting down clients and you're free to express your creativity and hone your skills without any pressure. What's more, Stamplia offers you access to the Stamplia Builder. With this tool, you will be able to create elegant, professional templates in no time. The Stamplia Builder allows you to drag and drop your elements into your design, preview the changes in real time and, when you're done, export your work into the most popular email providers around (Mailchimp, Campaign Monitor or SendGrid). The Stamplia Builder also makes sure that your templates are fully responsive, so they'll look good on any device.
Notism
When working on a project with a group of people, good communication is essential. The team over at Notism understands this all to well and have managed to create a real time design and video collaboration platform that facilitates communication beautifully. Regardless of whether your company works in UX, design, IT or even copywriting, Notism is the collaboration tool that will help your team reach it's maximum potential of productivity. With this tool you will be able to easily share, review and present your work and receive feedback on it. Your co-workers will be able to add their notes and sketches either on your static images or directly on the timeline of your video. This way, you will be able to collaborate and have great results seamlessly. Moreover, Notism allows you to turn your static screens into interactive prototypes and run usability tests without having to write a single line of code. Get Notism for your business right now and watch it improve your work process immediately.
Fire Checkout
The Firecheckout extension for Magento is everything you've been searching for in a one page checkout page. It is not only easy to understand and easy to use for your clients, it also offers you some of the best features around. Firecheckout is AJAX based and completely optimized for both computers and mobile devices. What's more, it offers full integration with payment and shipment modules like PayPal or DHL and it comes in 11 different languages. Firecheckout was made to give your customers a memorable checkout experience and increase your conversion rates seamlessly. This extension was designed to allow you to make your own alterations to the page and make it suit your needs. You can vary the sort order of address fields, manage up to 5 custom fields on the checkout page with the content of your choice and easily add details block right from the backed. Firecheckout also features an improved checkout success page that will make the entire checkout process even more user friendly.
Pintastic – The Pinboard Social network script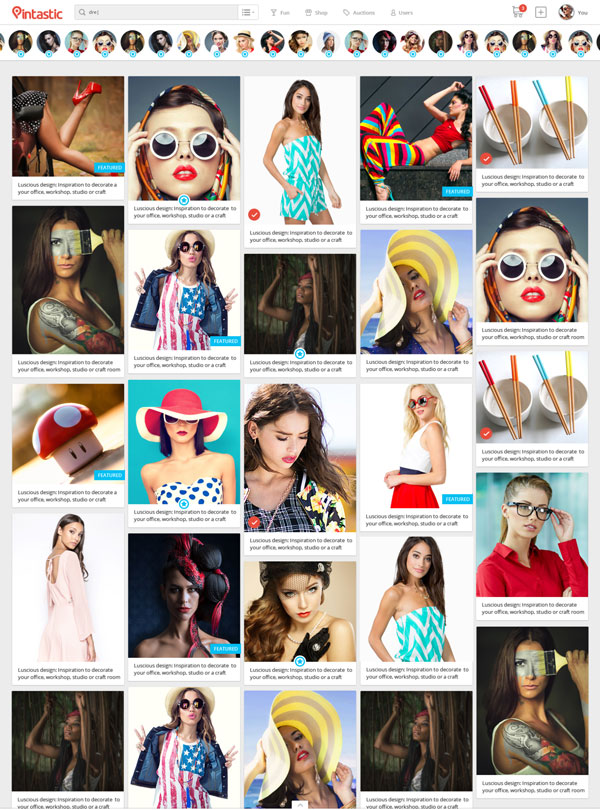 Pintastic is a virtual pinboard script that will allow you to create your own pinboard website easily. You will be able to create your very own community with users who will share their pictures, GIFs and videos on your website and help you turn your hobby into a profitable business. Pintastic 4.0 comes with more than 40 modules that are guaranteed to help you make your website stand out from the crowd. With this script you'll get a website that is 100% responsive, completely social networks ready, SEO friendly and completely optimized for speed. What's more, Pintastic comes with a lot of small features that are bound to increase user-experience like smart pin browsing, infinite scrolling, reduced duplicate content, multi-language support and more. Also, Pintastic offers you unlimited marketing potential: you can set up featured or VIP pins, grant Power User privileges, make banner ads and more. If you want to take it one step further, you can even extend it to include a marketplace for your users to buy and sell the items they're pinning on your website.
actiPLANS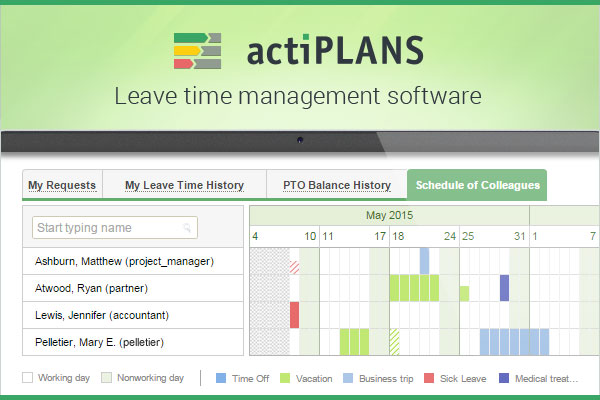 Any manager worth his or her money knows that the key to successful projects and happy customers lies in thorough planning. Unfortunately, managing resources isn't the easiest of tasks without a proper leave time management software in place. actiPLANS is just such a software. By using actiPLANS you will be rid of needless paperwork, complicated spreadsheets and inevitable human error. Automated leave requests and approvals make the entire leave management process easier and more efficient. actiPLANS also automates PTO balance calculations and offers a shared leave calendar that gives a realistic view of available resources. Due to its flexible settings, actiPLANS can be adjusted to any company's leave time policy. Being a cloud solution, it doesn't require installation and can be accessed anytime from anywhere. What's more, if you're just starting out, actiPLANS is free for up to 5 users.
PowerMockup
PowerMockup is a tool created by Wulfsoft that enables you to create mockups and wireframes straight from PowerPoint. This tool is very easy to use and it's compatible with Microsoft PowerPoint 2007, 2010 and 2013. As soon as you're done installing PowerMockup, you will see a new pane on the right side of your PowerPoint that will be filled with all the stencils and icons you might need to get your wireframe going. It's always important to start your development process with a clear and comprehensive mockup and PowerMockup helps you create one with minimum effort and without having to go through the hassle of learning a new software. In order to create your wireframe, all you have to do is choose out of the hundreds of stencils available and drag and drop them into your design. What's more, you are also free to customize the stencils that you work with to better suit your needs. Afterwards, you will be able to export them and share them with your teammates. PowerMockup is, without a doubt, the best solution for all your wireframe needs.
IconBeast
Are you on the lookout for the ultimate pack of iOS Tab Bar and Toolbar icons for iPhone and iPad? Then you needn't look any further than iconbeast.com! Here you will be able to find an astonishing variety of over 3000 icons for Tab Bar and Toolbar, which cover domains such as business and finance, places of the world, music and multimedia, nature, business and the list goes on. The icons are available in a good number or formats ranging from PNG (in three sizes: 30px * 30px, 60px * 60px,90px * 90px), Vector AI, Vector EPS to SVG and PSD, and, in addition to this, they are all picture-perfect, having been designed  engineered in grid. The IconBeast license is simple and easy to understand, and you can also rely on constant support from the team by contacting them at thebeast@iconbeast.com. We guarantee you'll love the IconBeast icons, especially since you can also customize them however you wish by only using vector files (EPS and AI) and the appropriate software (Adobe Illustrator, CorelDraw, or Inkscape). Moreover, icons in active (fill) state are also available. IconBeast.com also comes with a free version that consists of 500 PNG icons. Sounds great, doesn't it? The good news doesn't end here, however: not only are the icons great for devices such as iPhones and iPads, but they are also suitable for web development, Android devices and so on!
Getsy – The Multi Vendor Marketplace Script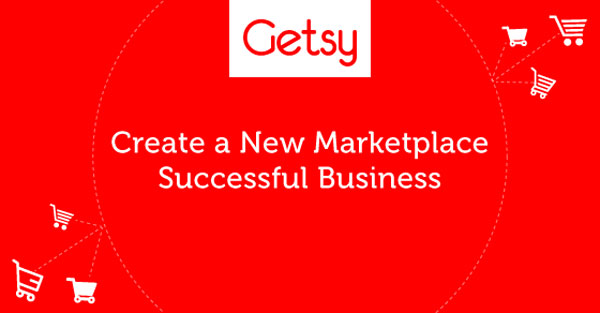 Getsy will help you start off your own marketplace the easy way. This b2b marketplace script is easy to install, customize and manage and will allow you to create an Etsy clone in no time. Thanks to its modular build, Getsy gives you access to a varied array of features that you can activate or deactivate as you see fit. Amongst these features you'll find a business profile module that allows sellers to easily set up their information, a built-in service cart or support for pricing tags with multi-currency. It's safe to say that being the most popular Etsy clone script available on the Internet has motivated the team over at Getsy to step up their game. Their newest release, Getsy 2.0 comes with improved design, fixed bugs and new features that are guaranteed to make your website stand out from the crowd.
Argento Template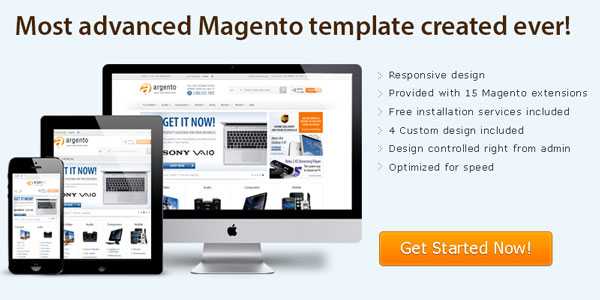 Argento was crafted to help you keep your website on top. This time-tested template features more than 15 of the most popular Magento extensions that are guaranteed to make your website stand out from the crowd. Argento was made to be responsive and with features like retina screen optimization and mobile optimized navigation it will work seamlessly on any mobile platform be it Windows Phone, Android or iOS. What's more, Argento was designed with speed in mind and it uses the best CSS sprite techniques to reduce the number of https requests your website makes. What's more, Argento allows you to create your own custom themes and subthemes without having to modify any of the core theme files. You will get full control not only over your CSS styles, but on you template and layout files as well. Argento offers you advanced Magento search suggest right out of the box and a Nivo slider animation that is sure to make your website memorable. Get Argento right now and you will also enjoy one month of free outstanding support and free theme installation.
actiTIME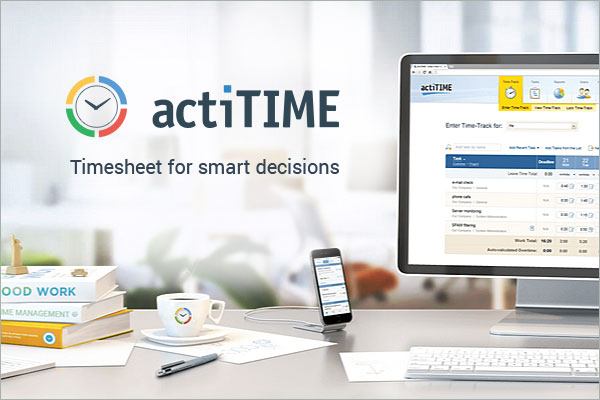 Keeping track of employees' performance, tasks and deadlines can be time consuming and can even make a dent in your budget. actiTIME is the perfect tool both for small teams and large firms. This time tracking software is web-based and available both in cloud and on premise. Being used by more than 9000 companies, it offers an intuitive interface that will enable you to run detailed reports on your staff's performance, keep track of the employees' leave time and overtime. Improving your team's performance and making your business stronger is just a few clicks away. This flexible tool will easily adjust to your company's unique needs and you'll be able to better control your budget, lower your costs and save time. A number of helpful reminders and task estimates will ensure things run smoothly and everything is delivered on time. This means no more going over the budget or handing in projects late.