Facebook Events Calendar WordPress Plugin is a calendar plugin for WordPress that will enable you to display events from various Facebook Page, Profile or Groups.
The Plugin uses Facebook official Graph API to display the events.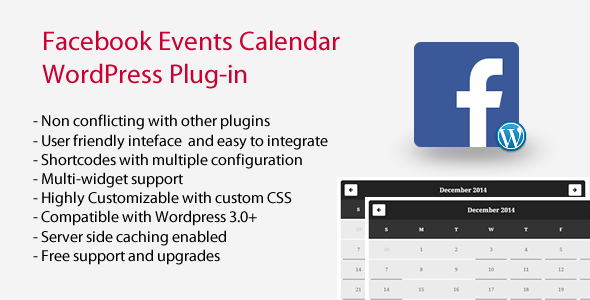 Features:
Integration via shortcode or widget
Not limited to one instance per page. Will support multiple instance of calendars
Shortcode and widget options for multiple configurations
Tinymce button for shortcode generation
Supports multiple Pages, Profiles per calendar
Select timezone for the calendar date time or show event dates per user's browser timezone
Show your attending events.
Ability to enable/disable Popup with Event Details per calendar instance.
Just become Envato member(FREE) and download the plugin for FREE