Devicons is a full stack iconic font ready to be shipped with your next project. Created, handcrafted and coded by Theodore Vorillas Devicons contains 190 vectorized sharp glyphs . Devicons iconic font is free to use and licensed under MIT.
You can add Devicons into your project by adding the following code into the head section of your project's HTML: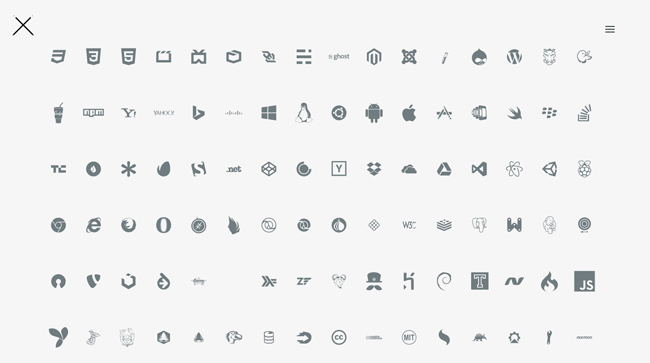 <link href='//cdn.jsdelivr.net/devicons/1.8.0/css/devicons.min.css' rel='stylesheet'>
If you are an SASS enthousiast you can include Devicons into your project using :
@import "devicons"; Keep in mind that the Sass version of Devicons use nested lists.
SVG and PNG sprites are also included in the project, use them wisely.