Here on Designbeep,we also aim to help designers to find free yet high quality resources whether for your web design projects or graphic design projects.Who doesn't like freebies?
Well,although we bring together free font collections time to time we decided to share a free font everyday and today's free font Queen of Camelot is designed by Sharkshock.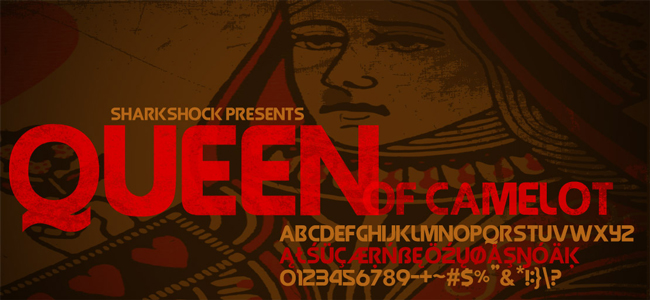 This is a rework of an older font project "Jolly Raunchy". This version contains more visually appealing glyphs with proportionate weights and kerning
added. Punctuation is included as is basic latin, some ligatures, and diacritics for Eastern Europe.
Lowercase letters mirror Uppercase as well which works well for titles, logos, and branding.