Pintsize is the ideal place to start your next web project. As well as providing you with the basics to get building quickly, it's nice and tidy file structure makes it easy to scale your projects efficiently.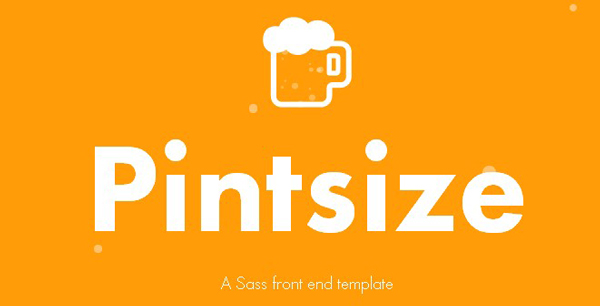 Features:
You can translate artwork grid values to your build quickly. Takes care of the maths for you
You can choose from Basic usage to get building quickly or advanced usage to build semantically
A nice and tidy structure designed to help scale your project to any size
Everything you need to get started. Screw frameworks – no bloat, no nonsense!