This guide will inform you on how to improve your organization skills and productivity rate as a website designer.
By reading it, you will gain the knowledge necessary to approach your web design projects with a more entrepreneurial mind. This leads to an increase in client networking and a more profitable use of any available time. Read on to learn exactly how you can improve your design service and make profits roll in.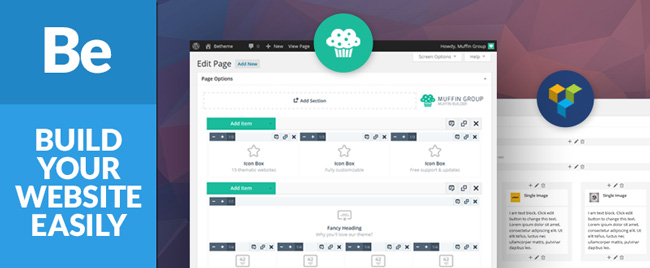 Advice for the niche professional web designer and the "do it all"
Are most of your clients requesting work in the same niche? Are you relying on your creativity alone to constantly produce you quality web design work? The use of pre-made website templates is the single most effective way to guarantee quality websites for your clients. There are many valid reasons to back this up, including: there will be lower revision requests, and, full website designs can be done with a low budget and in a short amount of time.
Pre-made layout example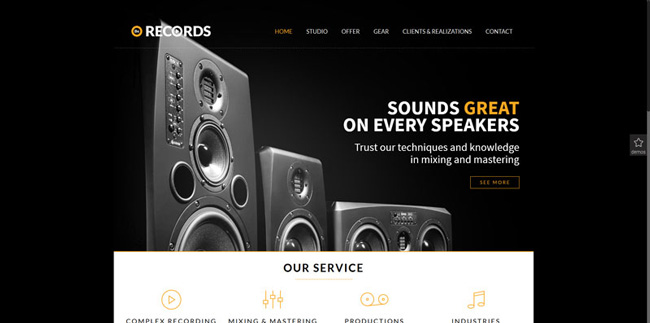 Creating that productive advantage and increasing your organization strength will be a lot easier if you follow these pointers:
Skip out on the full design job by using pre-set templates, unless it's a high profile job.
Talk your client into creating a WordPress website, as they are easier and faster to make and manage for both you and your client.
Pick a WordPress Theme that contains pre-made templates, designed by an Elite Author. Be Theme is the creme-of-the-crop and is made by Muffin Group.
Find a template, tweak it, and make it unique with creative input from you and your client.
Consider what your client wants done, but make sure to say "no" to any bad suggestions or needs.
Set higher expectations in-and-of yourself whenever starting a new assignment.
Keep up-to-date with the latest trends and news in the web design world.
Make a detailed outline on how you plan to do any web design job, from start to finish, and be prepared to run it by your client and to update along the way to completion.
Implementing the advice given above will ensure you are able to better manage your business and your clients. More importantly, you will have the strengths you need to create websites quickly, at a low cost, and without sacrificing quality for your client.
Implementing pre-made website templates to make perfect websites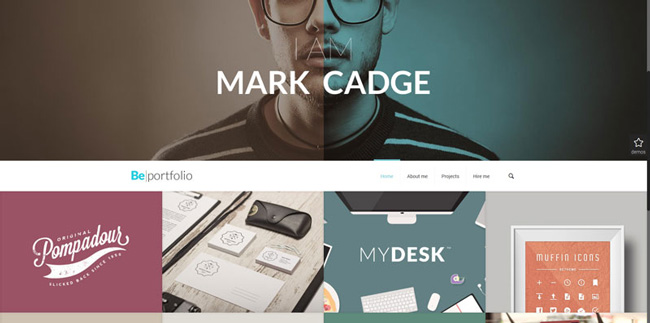 Pre-made website templates create an advantage for the website designer. They are given the ability to finish a website's entire design in only a few hours, versus a couple of days, as they don't have to create the design from scratch. This means their clients get a much greater value from their work. Another two great reasons to go with website templates include:
When you pre-order a video game, you don't have to deal with the hassle of waiting in line on release day. You can compare website templates to pre-ordering, as they allow customers to select their end product and get it without the waiting hassle.
A clean, professional website design full of short codes that may be re-used between clients makes for a very cost and time efficient website design tool. It makes a website designer's job a million times easier, as well.
Making these changes to the way your business works will ultimately improve the products and services you offer to your own clients.
Follow the advice in the last chapter of this guide to understand why the Be Theme may be your key to success in the world of fast and efficient web design.
To put it simply, the Be Theme package consists of over 90 pre-created website templates that are available at the click of a mouse. This WordPress theme package makes it possible to save hours upon hours of time with your web design projects, giving you the ability to dedicate your main energy and focus on the actual design work.
The Be Theme package consists of templates with large features lists. They also contain Muffin Builder and Visual Composer. These will assist you with editing visual elements, allowing you to custom fit them by business or requirement. Thus, web design projects are manageable between designer and client in all industries, with complete transparency.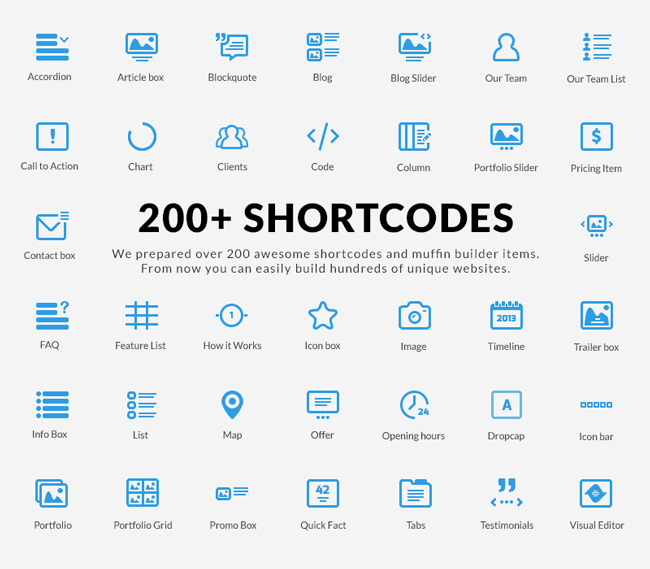 Furthermore, the grid versions are better and the Layer Slider is easy to understand. You won't waste time trying to control different parts of your work. Your time will go towards improving your quality standard and bettering the client's design.
Overall, Be Theme offers a lot that makes a web designer's job easier. Plus, there are six different types of layouts for the Be Theme, so it is a versatile theme to have in your working portfolio.
To sum up, pre-made WordPress themes, like the Be Theme, are a great way for website designers to save time on the minor things and focus on the most quality-showing efforts. The Be Theme is an example of a great product for any website designer, making web design easier and faster with the countless tools and features that it offers. Click below and find out more information on the Be Theme package.