A new business doesn't refer to only businesses setup a few weeks or few months ago. If the business is still struggling to generate enough money to take care of expenses and make decent profit, it can be considered a new business. For these businesses, SEO success can be difficult.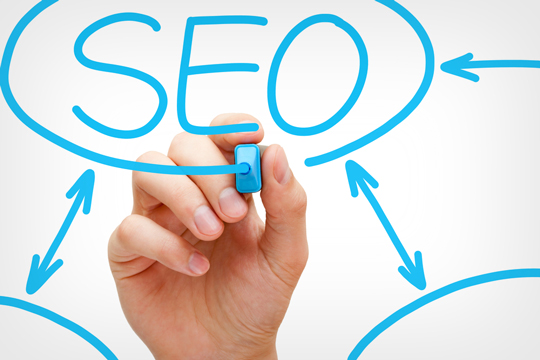 What are the challenges facing such businesses?
It takes a longer period of time to rank a new website
If the website is a just a couple of months old, SEO success can take longer to achieve. The first few trickles of organic traffic don't signify the end of SEO. It instead signifies that it is time for you to begin a more rounded SEO campaign. The main objective of SEO is not so you can quit optimisation as soon as you begin ranking nicely for target keywords. The objective rather, is to look for better ways to increase the traffic to your website while targeting more keywords. The processes take time on a new website.
Poor domain authority
Domain authority is one of the most important factors in SEO. Every domain name gets a rating from Google based on a collection of factors, such as the age of the domain, links from quality sites, social signals, content relevance and so on. This means that every new domain has a long way to go in order to get enough trust for an organic ranking boost. Here is more on domain authority and how it can be improved.
So is it wise for these businesses to engage in SEO?
Absolutely.
"The main thing they need to know is that they have to follow professional guidelines as laid down by SEO experts, and of course Google, give the campaigns enough time to yield fruits, and be ready to stick to the campaign even when results are improving" says Steve, an SEO expert based in Manchester. "As long as the businesses understand what a sound SEO strategy entails, they will succeed with it over a period of time; with persistence".
What is a sound SEO strategy based on?
A sound SEO strategy is based on a number of factors. They include:
Proper understanding and analysis of business objectives
Proper analysis of the competition
Good analysis to understand search patterns
Proper analysis of demography and geography
Proper website assessment
Keyword and theme research
A rounded approach to SEO through multiple techniques and channels
The SEO success of any new business relies on the ability to properly develop an SEO strategy covering these factors or handing over the campaign to external sources that understand what SEO entails.
Other factors to keep in mind
SEO is a continuous process
To start seeing results with SEO, you need to put in several months into the optimisation process. The length of time it will take to start seeing results depends on niche and competition though. More competitive niches will require even more patience.
SEO can be costly
Unless you are paying for black hat SEO services, which you shouldn't, you should expect to spend a reasonable amount on SEO campaigns. Over the period it will take to start seeing results, the costs can add up. This is why it is wise to have an SEO budget before you set out on the process. Don't expect returns immediately.