In case you are on the lookout for the hottest deals for design professionals everywhere, then you've come to the right post. The following are the top 10 best deals or places for deals that we've found on the Internet so far. Enjoy!
Mighty Deals
Mighty Deals is a legitimate Daily Deals website that caters to the needs of web professionals everywhere. This website offers you amazing deals ranging from 40% up to 90% on resources and products you actually need and use. No more going through amazing, yet useless, offers on regular Daily Deals websites, go over to Mighty Deals right now and enjoy massive discounts targeted at web and creative professionals everywhere. And you haven't heard the best part about Might Deals yet. You don't need to sign up or pay any additional or hidden fees in order to enjoy their deals. All you have to do is find the one suited for you and hit the download button. However, since their deals are usually only available for a limited amount of time, it's a good idea to sign up for the newsletter and keep informed. The hottest deal on Mighty Deals right now is the 45% discount on Nimva. Nimva is a WordPress theme perfect for any business or portfolio website. It also comes with a whole heap of features like 2 Visual Composers that will help you customize its layout without having to write code, 9 hours of extensive tutorials to help you set up, custom header designs and more. Get it on Mighty Deals for only 27$ right now.
MyDesignDeals
The internet has no shortage of deals sites that offer bargains for design enthusiasts, but few of these sites actually provide products that are actually useful for the design community. Even worse, almost none emphasize quality, instead focusing on quantity alone, except MyDesignDeals. They offer staggering discounts on dozens of high quality design resources, ranging from stylish fonts and high resolution textures to ornate vector graphics. The secret behind their quality products is that they don't make any compromises. Each and every offer is handpicked and taken for a test drive before it's offered to the public. This way, everyone is satisfied with their purchase. Each product has an in depth review meant to fully illustrate what the items can do. MyDesignDeals values and encourages customer feedback and has of the coolest support teams that will always reply to you if you have any questions. Subscribe to their newsletter right now and keep up to date on their offers. You will also gain access to The Designer Toolbox, which is filled with amazing freebies. Also make sure to check out one of the most popular deals of all time in The 164 Best Photoshop Styles on the Planet.
Logo Design Team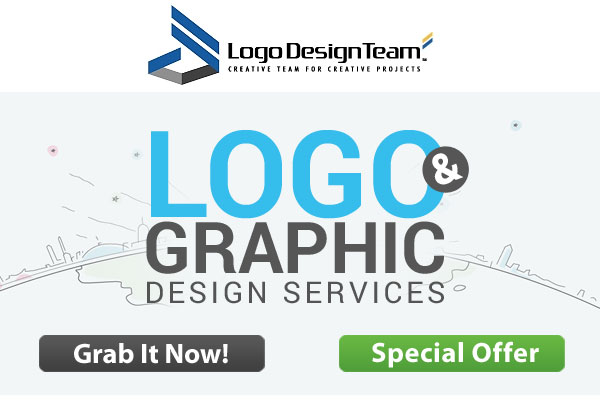 It's no secret that a powerful and polished logo for a brand or company can win over many clients, just like a poorly done logo can scare away potential customers. Logo Design Team is a tem of dedicated and experienced design professionals who are very passionate about their work: delivering impressive logos for all their clients. Once you've decided to work with Logo Design Team, you can rest assured you're in good hands. Their attention to detail and creative power will not fail to disappoint you. What is more, they guarantee they'll transform your dream into reality. Your feedback will be highly valued and you'll be encouraged to submit your ideas and modification requests from the very beginning. Not completely happy with a color or font? The team of designers will tweak and adjust everything until it looks just the way you've imagined it. Don't miss the chance to update the image of your company and seize the 10% discount you can now get on any order by using the coupon code MYD10.
DealJumbo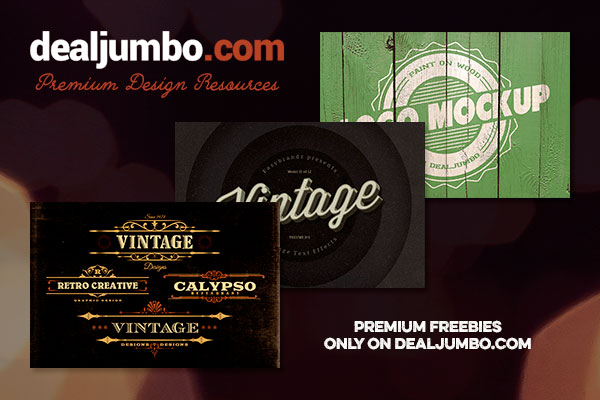 DealJumbo is the ideal place to go looking for amazing deals on design resources. By browsing their website you'll find amazing bundles like the 5in1 Bundle v.12, with premium vectors and icons gathered from 5 design shops, Mega Bundle vol. 5, with over 50 bestsellers from 10 design stores, and more. The deals on DealJumbo are negotiated carefully in order to provide you with the best possible prices for tools and resources produced by the most acclaimed design shops on the market. However, the bundles that are being put out by DealJumbo are only available for a limited amount of time, so make sure you subscribe to their newsletter and keep up to date. Don't forget to take a look at the Freebies section on DealJumbo. This is the place where you can find some top-notch resources that you can download for free. Some of the resources you'll find here are the likes of Zero Gravity Stage Generators, Abstract Nature Stock Photos, Vintage Textures and more.
Hostoople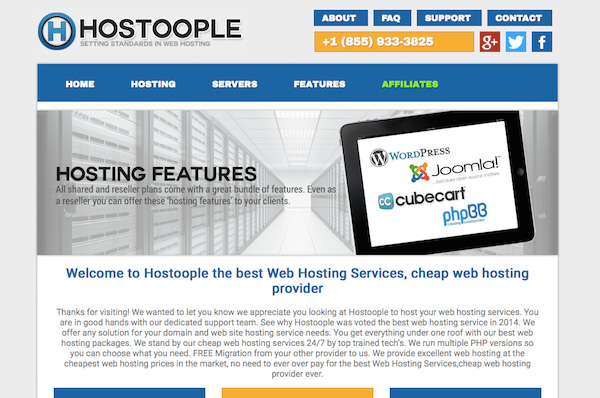 Hostoople is a web hosting company that offers the best web hosting without compromising on quality and high standards. Their shared hosting plans start from as low as $3.95 per month. You can't go wrong with that. They offer Windows and Linux Shared Hosting as well as VPS hosting. Among their highly affordable shared hosting plans you'll find the Economy Plan, the Advanced Plan and the Epic Plan. The Economy offers 150 GB Disk Space and it comes with an unlimited Bandwidth with max 2 domains. The Advanced Plan comes with an unlimited bandwidth for 10 domains and a disk space of 300 GB at only $7.95 per month. Some other awesome features of Hostoople are the unlimited email accounts, the cPanel Control Panel, the free site builder, the 100% customer guarantee and the free files transfers. Unlike other companies, they don't charge you extra for transferring domains, files, scripts and databases from another hosting provider, making the move to Hostoople smoother and faster.
Elegant Themes
If you have the ideal image of your site in your mind but it's difficult to make it happen in real life, we have the perfect solution for you. Elegant Themes will help you achieve perfection by enabling you to build the web site of your dreams. And you won't even need any coding knowledge. Curious about how it works? Their latest theme, Divi, is a ground-breaking tool that is highly flexible and guarantees stunning results. This means you will have the power to create your very own unique layout without touching a single line of code. This is possible due to the Divi Builder, which transforms elements into visual building blocks. By doing this, Divi enables you to play with your pages' structure and layout until everything looks flawless. Another cool and powerful feature are the Divi Modules that come with a custom CSS box. This will offer you complete control over the appearance of your page elements, bringing you one step closer to designing your own stylish site. So don't miss out on the chance to redeem a 20% discount on the Developer subscription and take an Elegant Theme for a test drive.
AnimatedVideo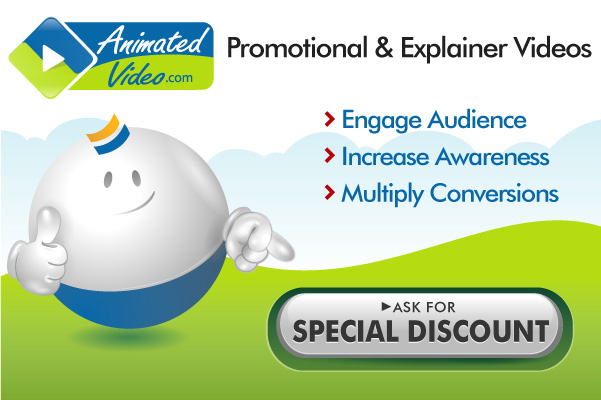 In the web's avalanche of information, commercials, breaking news and top fives a sure way to catch your viewers' eye and keep their interest is employing animated videos. Whether you're looking to create an explainer or tutorial video, or perhaps you're in need of a corporate or info video, the talented team at AnimatedVideo has got you covered. Once you start working with them, you'll see they value creativity and uniqueness and at the same time they encourage their clients' feedback and ideas. Increasing awareness and enhancing your visibility is only a video away. Here's how the magic works: a professional scriptwriter will draft the script according to your input and will consult you for feedback. The storyboard will be based on the final script, followed by developing of the characters, motion, graphics and colors. The voiceover can be done either by a professional voice artist or by using specialized software – it's all up to you. In the final stage, you'll receive the video for review and once you're fully satisfied with everything you'll be able to use it for increasing awareness and multiplying your conversion rate.
Templates-master
Templates-master's One Page Checkout was specially designed for increasing the conversion rate on Magento powered stores. The Firecheckout 2.6 was created using AJAX, which will ensure faster speed for your customers' checkout process. The checkout page is customizable, allowing you to choose up to 5 custom fields like "Comments" or "How did you find out about us?" The One Step Checkout extension will enable you to provide the 1 click checkout feature for your registered customers, configure address form fields and delivery date options, improve overall performance, set default shipping and payment methods and simplify the checkout price. Fire Checkout's responsive checkout page is optimized for mobile devices, so you can rest assured it will look good both on mobile phones and tablets. What is more, you will be able to reach out to the helpful support team if you encounter any problem. So what are you waiting for? Start improving your store and selling process today and increase your sales' figures with Fire Checkout.
DesignVitamins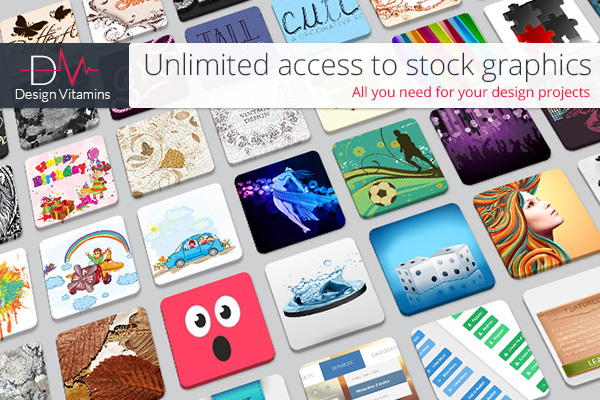 DesignVitamins is a provider of high quality digital designs created by an innovative and talented team of designers. They offer an extensive variety of products, ranging from editable vectors to side resources for Adobe Photoshop. DesignVitamins currently offers three pricing plans. The Rookie plan entitles you to a free download and allows you to create your own favorite designs' list. The most popular pricing plan is the Designer plan. For only 49$ per month you can get an unlimited number of downloads and extended license. However, if you really mean business, you'll probably go for the Studio plan, which costs 399$ (33$ per month). DesignVitamins has a library of over 33,000 items. And when you think about the 1000 new ones coming in each month, you can't help but be impressed. Every subscription plan provides their clients access to unlimited downloads of stock vectors, Photoshop brushes and add-ons, UI elements, tutorials, backgrounds, textures and many more.
Inky Deals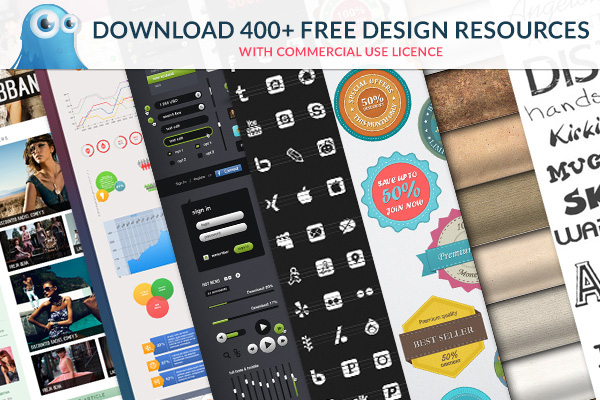 Inky Deals offers some of the best design resources for both graphic and web designers you'll find. All these resources are of top-notch quality and they're coming at you with amazing discounts. Inky Deals doesn't stand out from the crowd just because of their amazing offers, they also have one of the best return policies we've ever heard of. If it so happens that you're unsatisfied with the product you've purchased from Inky Deals, you can benefit from their 200% money back policy. What this means is that you'll be able to get all your money back and retain use of the resource. However, there's a very slim chance that you won't be happy with your purchases. Inky Deals is currently working with the best designers in the community in order to create amazing bundles full of resources you will surely love. Their hottest offer is the new bundle filled with 471 premium resources available for both professional and commercial use completely free of charge. Go on over to Inky Deals and see what other awesome things they have to offer.