A PDF editor is a format of document abbreviated from the term portable document format. Just like its name, the editor is useful in copy writing, editing and preparation for publication.
Free online PDF Editor allows you to work on your PDF files more than just being able to read them. They allow users to add comments, edit existing pages, add bookmarks, add images and other objects to your PDF files, and customize your user interface.
Online catalogs may be convenient but they're far from exciting. You lose that thrill of flipping pages in a real physical catalog. But with the Flip PDF for either Windows or Mac, you'll end up with the best of both worlds! This exciting application can convert your static PDFs into interactive page-flipping publications, complete with some exciting animated effects. Simple to use and even mobile friendly.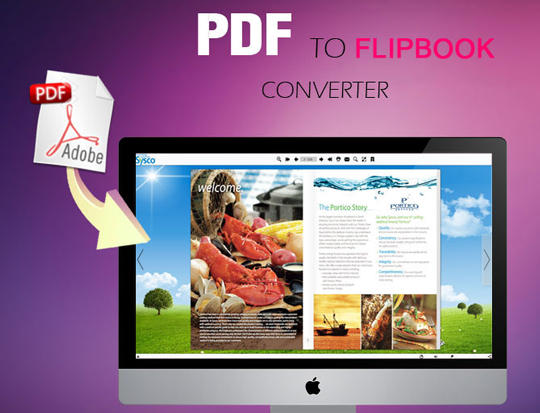 Flip PDF Highlights:
Create Professional Interactive Catalogs
If you're looking to impress your customers, Flip PDF is your new best friend. This nifty little app can convert your boring, static PDF files into super-cool, interactive, digital publications, complete with animated page-flipping effects.
Simple to Use
You don't need to be a seasoned programmer or designer to take advantage of Flip PDF. It's perfect for all skill sets and super easy to use!
Mobile Ready
Your new interactive catalog isn't just for desktop either. Uh uh. These digital publications also support the creation of an HTML5 mobile version of your flipbook, so they can be viewed in all their glory on any iPhone, iPad or even Android devices.
Huge Template Library
If you like choices, you'll love the Flip PDF! In terms of looks, you'll have an enormous library to choose from that includes 100+ templates, 400+ themes, 200+ scenes and more than 700 backgrounds!
WordPress and Drupal Friendly
If you're running your site on WordPress or Drupal, you're in luck. You can publish your flipbook as a WP plugin or a Drupal extension and simply embed it right into your website directly!
Share Socially
When you've finished putting together your beautiful, interactive flipbook, you'll want to share it, right? Spread it out among your followers on Facebook and Twitter with easy social sharing options.
Google Analytics Integration
Keep tabs on how well each flip book performs by viewing regular statistics. Flip PDF integrates seamlessly with Google Analytics.
Pricing:
Normally, Flip PDF for Windows or Mac sells for $99, but for a limited time only, you can get this impressive application for just $9.97! That's a savings of 90% off the regular price!