A useful set of social icons in a custom @font-face icon font that can be styled dynamically using CSS.
Those social icons are a must to replace image based icons and are very versatile in their use.It contains 100 social and brand icons.
You can import this icon font with a .json file into IcoMoon App font generator to mix and match with other fonts or select only the icons you need and generate a new font.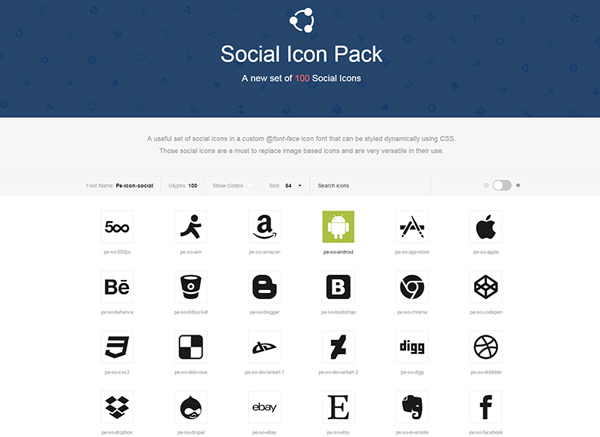 This icon font uses the Private Use Area of Unicode so that it will not trip up screen readers with weird symbols.
78 new icons
Search bar
One click code select
New social styles CSS file for brand colors and display options