When it comes to using a graphic tablet for photography retouching, there are various opinions out there. This is only normal since photography is subjective in nature. Some see this as an absolute necessity, especially if they often do retouches. Others say that they can always use an outsourced Retouching Service so the tablet is not necessary.
There are various tablets that are available, like those from Wacom, designed especially for this purpose. The tablets are very useful since they allow you to use a pen in order to make modifications just like you would use a mouse. Once you use them, it will be hard to get back to something else as the options that are available are quite interesting.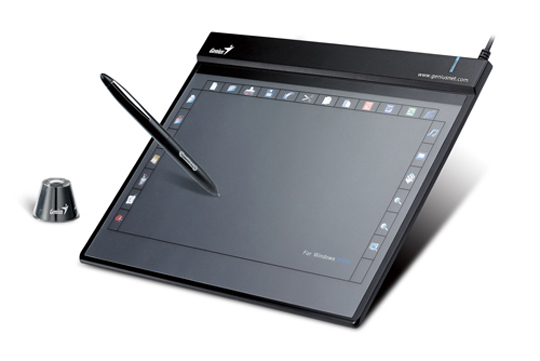 The Problem
The real problem with using a graphic tablet for photography retouching is that most people do not actually need to do the work as soon as possible. They would retouch pictures at home or they generally have enough time to let someone else do the retouch. However, for some photographers, there is no time available. In this case, using a graphic tablet is highly recommended.
Getting Used To The Graphic Tablet
Obviously, getting used to the tablet is not as fast as you may believe it to be. People will get used at different paces. Some will pick up the retouching process on a tablet really fast. Others will have to wait some time until they are completely comfortable with the process. We recommend that you first try a tablet and see if it is really useful, according to what you are used to and what your needs are.
Getting Used To A Graphic tablet
Some people do not actually get used to using a graphic tablet. If you tried one and you did not like the feeling, you may not be able to ever get used to this device for retouching purposes. However, everything is connected to how much time you actually dedicate towards using the gadget. If you do give this process a fair chance, you will end up seeing that a graphic tablet can help out a lot in speeding up the photography retouching process.
Should You Consider Using A Graphic Tablet For Retouching?
The truth is that the answer to this question will be subjective for most photographers out there. In the event that you constantly find yourself using Photoshop to retouch photographs, getting a graphic tablet is a really good idea and is highly recommended. In the event that you do not spend much time retouching photos since your type of photography does not require it, you can avoid the investment in the graphic tablet. You can simply make simple selections with services like Lightroom.
If you are not decided, the best thing you can do is take a look at the graphic tablets that are available on the market. Test one. Go to a shop and ask one so that you can test retouching on a tablet. If you find yourself enjoying that and you can afford the expenses, why not take advantage of something that can make the process simple?