Creating a logo involves quite a bit of prep work, or at least, it should. Before you buy new logo, the designer must collect plenty of information about your company. After all, they will use this information to design the image that will effectively represent your entire brand. Here are just a few questions to think about before getting your logo underway.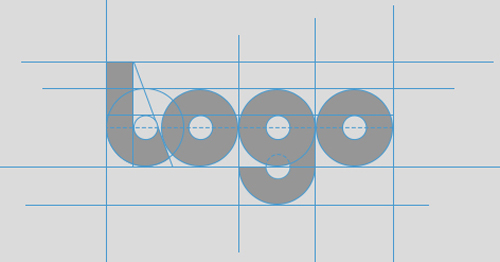 Why do you want this logo?
What do you hope to accomplish with this logo? Are you rebranding? Do you want to appear more professional? This question gives the designer an idea of the problems you would like to solve.
There are various reasons why someone may want to design a new logo. It is vital for the designer to figure out what you have to accomplish in order to bring in the type of design that would bring in a suitable result.
How would you describe your products and services?
You probably already have a company mission statement, so how would you succinctly describe what your company does? You should consider not only how you see your company, but also how you want the public to see it. 
There are many situations in which the brief logo is not complete with such information. The designer should have that mission statement so that it can figure out exactly how the marketing department wants the company to be seen by potential customers.
What are your company's long term goals?
Would you like to expand to operate in more states or countries? Do you plan on adding additional offerings in the future? These considerations can play a big role in your logo design.
For instance, let us say that you want to run campaigns for different holidays like Thanksgiving or Christmas. In this case you surely want some sort of editable logo format that can easily be modified. See if there is a need to have more design work done in the future since this can bring lower costs and can help you to be offered something that is better.
Who are your main competitors?
Providing this information will help the designer to get a feel for the market you work in. You might also want to look to your competitors' logos for bits of inspiration. While it is obvious that copying logos is a really bad idea, when you spy on your competition, you can see some things that will help you to come up with something that is better.
What makes you different from your competitors?
Answering this questions helps to personalize your logo. Without knowledge of what makes you stand out from the rest, you run the risk of ending up with a generic-looking logo. Any logo that is generic will not be remembered and will not help with your branding necessities.
What demographic do you appeal to?
Your logo should appeal to your ideal demographic, whether they be young urban professionals, retired executives, or stay-at-home moms. If your logo is not appealing for your potential customers, it is a guarantee you will end up with various problems in the future. Have patience and read all that you can about how to identify the target audience. Make sure you share the information that you discover about the demographics to the designer so that he can understand absolutely everything about what has to be created.
Where will you primarily use your logo?
A logo can appear differently on a printed business card than it does on a computer screen. This question will help to determine its orientation. The designer needs to offer the logo in a format that is suitable for the reason why it is created. Logos that look great in print format may not look great when you use them on the internet. In a similar fashion, if you design the logo for website use, it will not look great when printed. The best thing you can do is ask for logos for both.
Answering these questions before your logo design gets underway can shed some light on which direction the project should go in. Work closely with your designer, and answer these questions to the best of your ability to get the best results. Professional logo designers do ask questions but it is your responsibility to answer them. Too many people hurry the process and believe that the designer can simply do great work without any feedback.
The work of the designer is not at all as easy as you may be tempted to believe at first glance. It is your responsibility to guide him in the appropriate direction because you are the person that actually knows everything about the company that is run at the moment. Have patience and always try to come up with all the results that will eventually bring in more business.