As a graphic freelancer you a getting pulling from all sides. It is important that you streamline parts of your business so you will have time to dedicate to talking to your clients and building them an exceptional design. Here are two tools that can be used to help free up your time and also add variety to your product offerings.
Time Tracking & Invoicing Tool
Minterapp is an online time tracking/invoicing tool that you can use to track the time spent on your projects and send an invoice directly to your clients. This gives you the ability to track in real time. You will easily be able to keep track of all invoices and clients. You will be able to see your projected monthly revenue.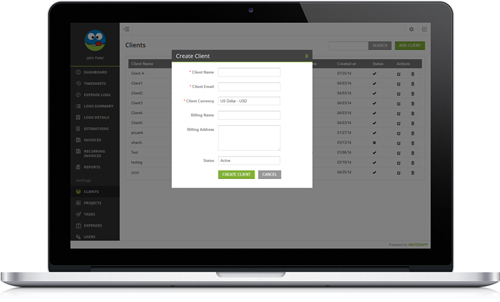 Minterapp is free to tryout and has a forever free plan. This tool can help you get a nice bird's eye view of how your business is going.
Outsource Your PSD to HTML Work
So maybe you are a developer but do not have the time to actually convert your designs to HTML. You are busy with other responsibilities like prospecting, designing, and all the other hats you are wearing. This is where you can use a company like PSDCenter to handle your PSD to HTML conversions.
These kinds of companies can help integrate your designs into different platforms. You can hire an affordable team of professionals to handle this work on a per project basis. If you push out high quality work you can expect to get referrals and more business.
Conclusion
These are just a few things you can use to help grow your business and help you scale by becoming more efficient. You will make your days easier because you will now have more resources and tools to get your jobs done efficiently. Please feel free to take the time to comment and let us know what other tools or resources you use that helps grow your freelance business.