Dimensions is a browser extension for coders to measure screen dimensions.Currently Dimensions is only available for Chrome so you can download from Chrome web store.Link is at the bottom.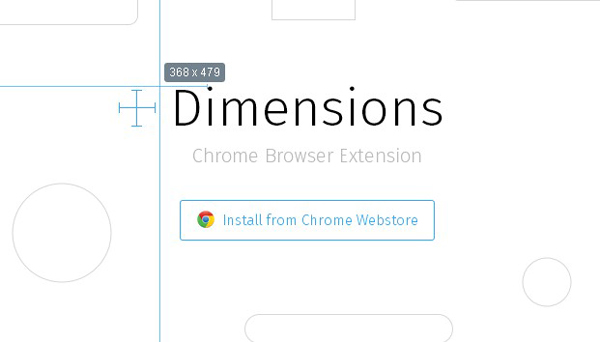 Features:
– Images & HTML Elements
Measure between the following elements: images, input-fields, buttons, videos, gifs, text, icons. You can measure everything you see in the browser.
– Mockups
Your designer handed you mockups as PNGs or JPEGs? Just drop them into Chrome, activate Dimensions and start measuring.
– Keyboard Shortcut
For the best experience set a keyboard shortcut in the Extension Settings to quickly enable and disable Dimensions.