Mobile apps are big business, and their popularity is growing. In January 2014, Americans spent more time using apps than browsing the web from desktop computers for the first time. By May, apps accounted for more than half of all time spent using digital media. As apps grow more popular and the marketplace more crowded, developers will need to work harder to attract the attention of mobile users. What does the future hold?

Functional Apps are on the Rise
European mobile app agency Nodes has its finger on the pulse of the industry and says it's noticed a shift from apps that feature games or entertainment elements to more functional, value-packed apps. These apps, such as weather apps, live traffic apps, and health monitoring apps have the potential to be beneficial to users long after the appeal of novelty apps has worn off. With mobile users deleting three-quarters of apps within three weeks of installation, developers must work hard to hold our attention and see a return on their investment.
Single-Purpose Apps on the Up
When Facebook removed the messaging functionality from its core app and replaced it with a single-purpose app in late July 2014, it was right on trend. Company founder Mark Zuckerberg explained the move, stating that "It's so much easier in a mobile environment to access an app that does one thing." Google announced similar plans recently to break its photo function away from Google+ and give it stand-alone functionality, just like Google Hangouts has.
In the future, we can expect more companies to follow the example set by these industry innovators and break up their more complex apps into smaller, more streamlined ones. Mobile devices aren't as easy to navigate as desktop computers, so it makes sense to create apps that don't force users to wade through functions they don't need or want.
But perhaps it's more than this. Studies also show that large department stores like Target and Wal-Mart are losing revenue while specialist boutiques offering just one item are boosting their profits. It might be that single-purpose apps are simply reflecting our growing taste for specialization.
Apple Pioneers Extensions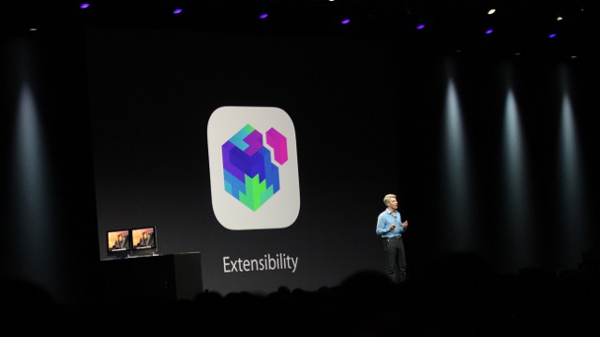 The iOS 8 software powering new iPhones and iPads will include a feature dubbed Extensions. This feature allows users to use apps within apps, rather than closing one, then opening another. For example, you could browse a cooking app, then pin a recipe to your Pinterest page so you can remember to cook it later. Or you could take a photo using a camera app, then make changes to it using a photo editing app, then post it to your Instagram page, without leaving any of your apps.
Multi-taskers are bound to love this feature, but it may also change how developers create their apps. Co.Design believes this may give rise to a wave of "Alpha Apps," which will be specifically designed to contain other apps. 
It's a much more sophisticated idea than simply linking apps to one another, as Apple's peers have suggested, and it's only a matter of time before we see Google replicating it so people can multitask more efficiently on their Android tablets and smartphones. 
Increase in Wearables Will Influence Ambient Apps
Information technology research firm Gartner predicts that by 2017, wearable devices will account for half of all app interactions. However, experts suggest the owners of this cutting-edge technology will demand more responsive apps than those currently on the market. At the recent MIT Technology Review Digital Summit, Evernote founder Phil Libin explained "I think the killer app for this thing [wearable computing] is hyper-awareness. I basically want to have a Spidey sense."
More ambient services might include an app for Google Glass that would provide background information about the person you're speaking to. Healthcare apps for smartwatches could also monitor the blood sugar levels of diabetics or the blood pressure levels of people suffering from hypertension while wearers go about their day.
As apps grow in popularity, these are just some of the innovations that will help developers capture the interest of the app-loving public. What do you think apps will look like in the future?