Apple's pocket sized smartphone can be pretty handy design tool. Despite strong competition from the free Android apps, the iPhone continues to be the top choice of the designers. With new applications emerging every few weeks, it becomes a lot easier for the designers to get things done. These apps cover a range of things like drawing, typography, image correction, or note taking and will help you to stay productive.
Whether you are planning to sketch on the move or you want to use a particular tool for your daily design work- here is a selection of few must-have apps to select from.
iDesign

Compatibility: This app works both for iPhone and iPad.
Price: $7.99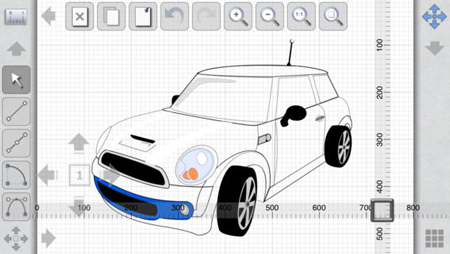 With iDesign it is possible to recreate design, technical drawings, and 2D illustrations on the go using just the finger. This is a unique feature of the app which allows you to draw a picture with just only the finger not getting on the way or blocking the view. There are several features available with this app. You can include multiple layers, iCloud support, smooth multi-touch zoom and do may other things.
ColorSchemer

Compatibility: The app works on iPhone, iPad, and iPod touch. Requires iOS 4.0 or later.
Price: Free

The app turns your smartphone into a color palette with millions of choices. With ColorSchemer you are also able to create color palette out of the photos you already have or from the picture you have just taken. Not only that you can harmonize the colors and look how they work on the built-in pocket color wheel. Tap the wheel and it will spin like a real-life artist color wheel.
You can automatically sync your color palette with your free COLORIovers account. This will enable you to email the palettes to your friends or co-workers.
Photoshop Touch

Developer: Adobe
Price: $ 9.99

There is a time in every designer's life when some form of image editing is required on the go. The designer may not have the access to a tablet at that moment. Abode Photoshop Touch has released a version for the iPhone for this reason. The core features are similar to that of Android and iPad tablet app. It includes layers, adjustments, filters, and selection tool. Only the app is downsized to fit inside the window of your smartphone. You can use your Smartphone camera to fill the void area on a layer with the "Camera Fill" feature.
When you purchase this app, you will get access to Adobe Creative Cloud and 2GB free storage space. This is a great feature. You can start a project on your smartphone and finish it off on your tablet or your PC. The projects are automatically synced between your devices.
Fuzel

Compatibility: The app works for iOS7 and is compatible with iPod Touch, iPad, and iPhone.
Price: Free

The most amazing thing about the apps is that they allow you to do things that you once thought you will not be able to do. Fuzel is created for them who just do not want to share the boring and the simple photos. With the app, you can animate your photos and create collages and along with it set a music from the iTunes library. You can use the creative tools of this app to border, label, or décor. The apps come with several other features. There are hundreds of layouts that are fully customizable and can be embedded like stockers or patterns.
Design Duet

Compatibility: Requires iOS 4.3 or later. The app is optimized for iPhone 5.
Price: $1.99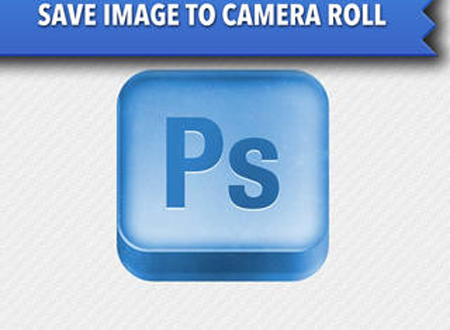 Design Duet is a simple and small app that connects your iPhone directly to the Photoshop using remote connections. Changes that you make on your Photoshop are automatically updated on Design Duet. It help the designers to guess how design elements are affected when viewed on a mobile.
Adobe Ideas

Developer: Adobe
Compatibility: Designed for both iPad and iPhone.
Price: Free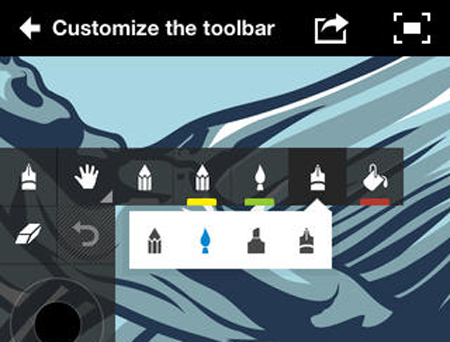 Abode Ideas is the perfect companion for the artists. If you like to draw sketches while going to work or sitting at a café, this iPhone app is very helpful. With the app, you can quickly capture concepts and draw sketches of anything around you. You can capture something directly from the photos stored in your iPhone.
You can customize the toolbar with favorite brushes, social media sharing buttons, and sync the color themes with the Kuler website. If you have Creative Cloud membership, you can sunc the projects between your iPhone, iPad, and desktop.
Sketchworthy

Compatibility: It works on iPhone, iPod Touch and iPad.
Price: $2.99

Sketchworthy is a beautiful and innovative way to create and manage your scribbles, notes, sketches, and more. The app takes advantage of the new iOS 6 technology. It offers an experience that is unseen in other drawing and note taking apps. Sketchworthy allows you to annotate everything that you have in your notebook. The annotation also allows you to capture and save maps, images, and websites.
The application comes with a built-in paper store. You can purchase packs and download different set of paper into the application. This means you can use different paper style for every page. Say for example you use a graphing page for the first page and the lined paper for the next.
FontBook

Compatibility: Optimized for iPhone 5. Works in iPhone, iPad and iPod Touch.
Price: $4.99

FontBook offers a world of fonts. It is the most comprehensive typographic reference tool. It covers nearly 37,000 typefaces from more than 8,000 font families. The new iPhone version includes filters, lists, and searches making it more suitable for practical uses. It is specially designed for fast and easy navigation. However, it offers a fun playground for finding inspiration.
Share your thoughts if there is any other great iPhone app for the designers.