The importance of search engine optimization, in the success of a blog/site, cannot be overemphasized. You cannot expect to carve your niche in the cyberspace if you do not focus on SEO. You might have the best content in the world but you need to make it search engine friendly so that it gets its due. Well, things were really not easy few years back but today they are and the credit goes to WordPress SEO themes. They are the best way to find favor with search engines and make your content rank higher.
So, without wasting any further time, you should set your eyes on best SEO friendly WordPress themes and select a suitable one for your web platform. These templates are loaded with SEO enhancing attributes such as bug-proof coding, neat design, mobile friendly layout, easy navigation design, less loading time, etc. They have been tailor made to make your work easier and help you focus on content creation.
Once you have brought these themes at your backend, you can say goodbye to SEO worries. You will not have to work extra hard on this aspect. So, here are some 50 samples that we have shortlisted from different sources. Take a look and fish out your pick. Good luck!

Schema
Schema is a very quick, fastest loading theme that is also appealing in terms of design. This $35 template from MyThemeShop is a great choice for different types of sites/blogs and is an amazing ultra-SEO friendly WordPress theme.
Action
The $45 Action is a new and rich WordPress theme that can serve many purposes. It is based on new Super Skeleton 2 Framework and comes with a clean layout. This is well complemented by good speed and together they make it a superb SEO template.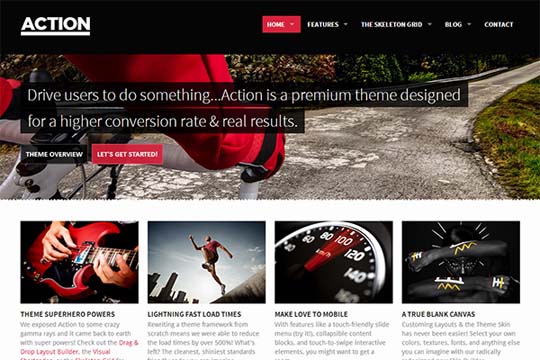 Keiko
Packed with powerful features and amazing customization options, Keiko is a clean and responsive WordPress theme that makes website creation a super easy task. This $49 template is incredibly simple and built with a new technology for achieving high quality, high performance and SEO ready website.
NewsTimes
It is rare to find a theme that comes with good looks and equally good performance. NewsTimes, from MyThemeShop, is such a pixel perfect, attractively designed and performance-perfect WordPress theme. It comes with hand-written HTML5/CSS3, loads incredibly fast, and features SEO optimization.
GoMedia
Meet GoMedia- a fresh magazine theme with a modern, elegant design and fully responsive layout. It is perfect for online magazines websites, news websites, personal blogs and community blogs. What is more, the theme is very SEO optimized and leaves no room for doubts.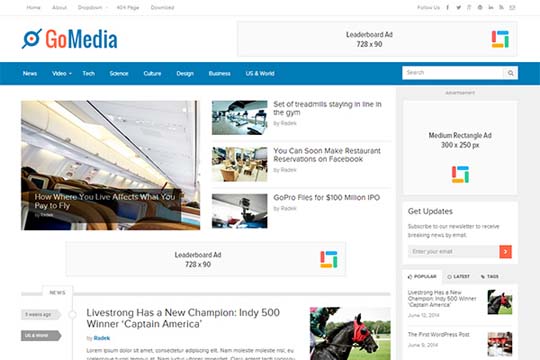 Vermilion
Vermilion strikes the right balance between corporate appeal and artistic flavor. It is very conducive for new-age bloggers and corporate sites. The $49 theme will take you to places and impressing search engines will not be a task at all.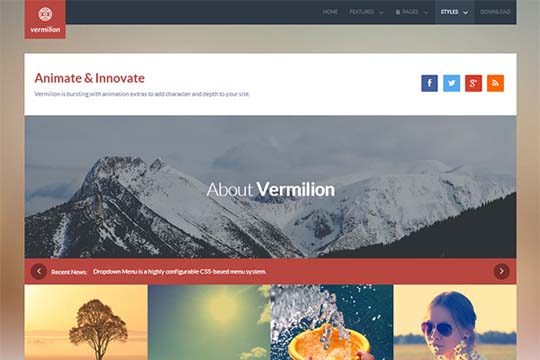 Igloo
Igloo is a niche theme for restaurants that makes eyes and mouths water at the very first sight. Its cool design elements, user friendly interface, performance oriented approach make it a must-have. The template keeps it simple yet manages to achieve super search engine optimization.
Rule
Rule comes with 8 custom widgets, 8 widgetized areas , 5 post formats (image, audio, video, gallery, standard), 6 Home page layouts and tons of theme options. This ColorTheme product is perfectly in sync with modern trends and comes with a strong SEO package that will take care of all your needs and requirements.
Corvus
Corvus, from RocketTheme, is a rich, flexible and dynamic template that puts your site's content at the forefront of user experience. It utilizes the best of RocketTheme's library of plugins and SEO is also a very strong feature of this template.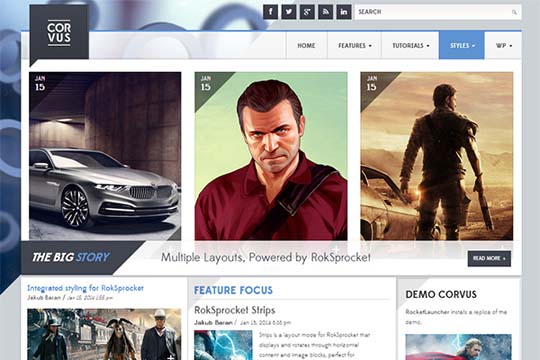 TheHealth
The $59 TheHealth is a neat and nifty blogging theme that has been designed for health and fitness niche. It is loaded with great features and brings maximum exposure for your content. Search engines like it a lot and your audience will also do the same.
Everest
Everest is a modern and fresh theme with a classic boxed layout based on the lightweight front-end framework UIkit. It makes use of latest technology, clean code and thus, is a hit with search engines.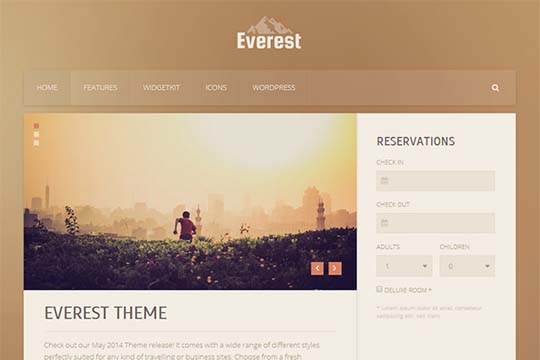 Xmax
Xmax is a multipurpose WordPress theme with clean and modern design that is ideal for news, blogs and online shop sites. It is fully responsive and thus, adapts to any device it is viewed on. The template has HTML5, CSS3 effects and thus, instantly cuts ice with search engines.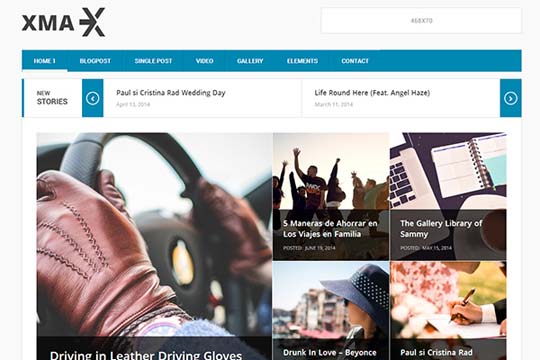 Shard
The $49 Shard has unlimited colors, WooCommerce compatibility, fully responsive layout and many other coveted features. This theme is also SEO optimized and hence, you would find it a cakewalk to score points with search engines. So, go for it.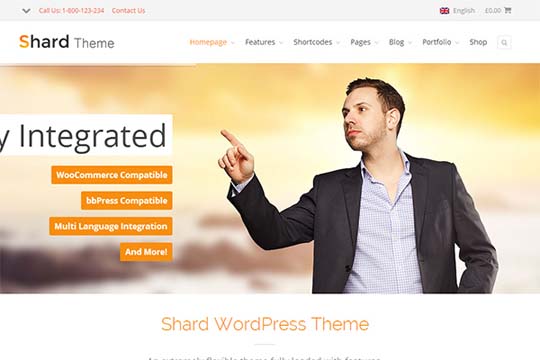 Atlantic
Atlantic News is a great theme from ColorTheme. It is responsive, highly customizable and fully widgetized. The template is a powerhouse of features and also comes with the much sought-after SEO optimization.
Kontrol
Kontrol is a powerful Music WordPress theme for DJs, music artists, bands, radio stations and everyone in the music business. It is very strong and comes loaded with compatible features and SEO optimization. With it at the backend, you can be sure of popularity finding its way to your doorsteps.
Pinstagram
Say hello to Pinstagram- a Pinterest-inspired WordPress theme that features the trademark grid layout with multiple post sizes and long list of posts. It is very efficient and maximizes your pageviews in an incredible way. The $35 theme is definitely a must-have.
vEstate
The $55 vEstate is a flat and flexible WordPress theme that has been built for professionals and agencies working in the Real Estate domain. It can also serve corporate, portfolio, eCommerce sites and creative agencies. The theme is an expert at SEO optimization and you would not find it wanting from any angle.
Oculus
The $49 Oculus carries a semi-transparent focused design that allows rich and subtle full page backgrounds to filter through, to stunning effect. The template is also fantastic in terms of functionality and SEO optimization.
Karanith
Karanith is a mobile friendly, clean and elegant WordPress theme with unlimited possibilities. Loaded with ultra flexible design and tons of shortcodes, the template is a hit with search engines and gets going minutes after installation.
Crumble
Crumble carries 24 awesome widgets, 8 widget areas, built-in review system, 4 post formats and tons of theme options. This responsive WordPress theme is ideal for Magazines, News and Blogs. It is also SEO optimized and thus, sure to bring you popularity and credibility.
Resolution
Resolution, from KopaTheme, is a professional multipurpose WordPress theme that supports multi-layout schematics. It is very mobile friendly and loaded with all the modern features that are needed to make waves and impress search engines.
Achromatic
Want to have an impressive online presence and build a strong brand? Go for the $45 Achromatic, a modern theme with drag & drop GT3 Page Builder plugin in its functionality. It is super SEO optimized and does all that it can to make you rank high in record time.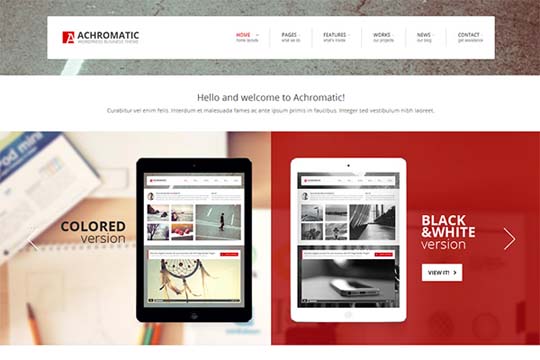 deVision
deVision is a clean and professional WordPress theme that lets you create a business website in minutes. It is very smart and gets going in very few minutes just after installation. The best thing is that this SEO optimized theme is fit for all; whether you possess any programming skills or not.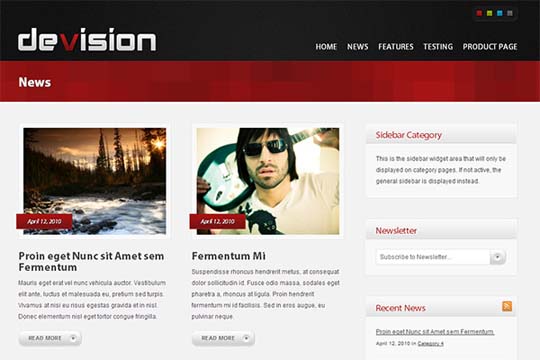 TheStylist
This theme is dedicated to beauty, wellness and fashion. It is very professional and comes with many great features that you would love to possess. The theme is certainly a must-have as it is completely SEO optimized and you can go places, without any external help.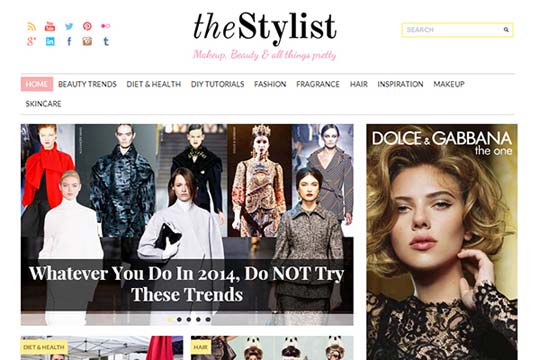 Alcatron
The $40 Alcatron is a perfect package of design and performance. This multipurpose responsive theme with Portfolio, 2/3/4 columns support, pagination support with non-animated filtering, drag&drop item sorting and HTML 5 Native audio/video support is really classic. You have got to check it out once.
deFolio
deFolio is an ultra modern portfolio WordPress theme that comes packed with a custom post type for your portfolio, the latest WordPress 3.0 goodness, shortcodes, jQuery and much more. It is very smart and SEO optimized, with all the features placed at right angles.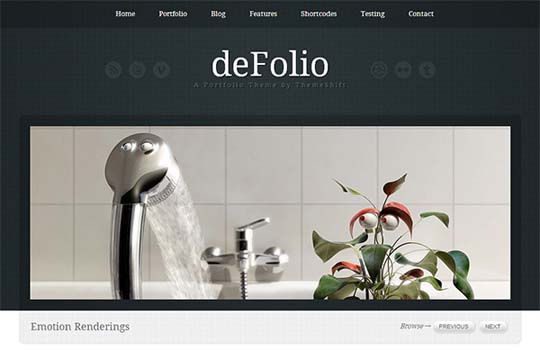 Neuton
Neuton not only takes care of your content but also tends to your audience. This News/Magazine theme with powerful features is amazingly SEO optimized. It is speedy, strong and nicely coded. So, grab it soon.
Immunity
Immunity is a brilliant multipurpose responsive WordPress theme laced with superb modern features. It carries the best SEO practices in its DNA and hence, your content will rank naturally high. The theme is a winner in its own right and thus, you must opt for it.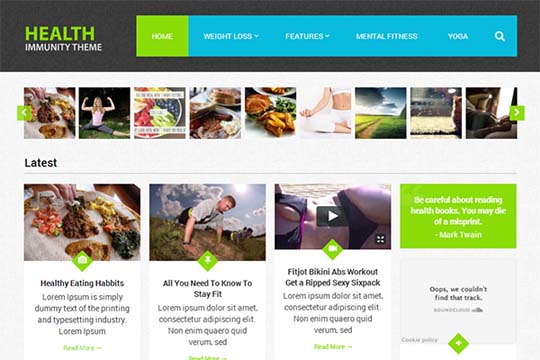 BlogPress
BlogPress is a super fast and SEO optimized WordPress theme. It confirms to the industry standards like Google Pagespeed, Pingdom, Schema, Microdata and many more. The theme is a great contemporary choice and if you want to capitalize on it, sky is the limit.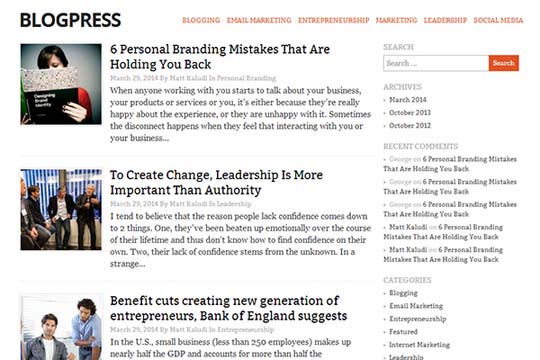 Spiral
The $49 Spiral is a neat, ultra responsive and fully customizable WordPress theme. It is very intuitive to use and completely ready to operate out of the box. The theme uses HTML5/CSS3 and is a very classic choice for all those who seek best SEO templates.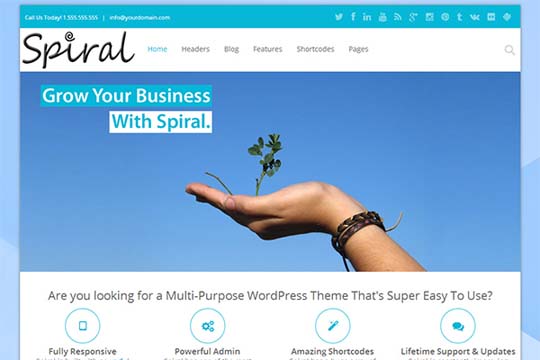 Zoomba
Zoomba is a very smart and sexy theme that comes jam-packed with incredibly easy to use shortcodes. It lets you compose compelling content so that you are always at the forefront and can gain audience easily. SEO is also a very strong point of the theme and makes you acquire great ranking in simple and easy steps.
Glass
Designed for corporate and business niche, Glass is a very stylish and customizable theme. It offers you a broad range of options, enabling you to create your very unique website experience. The clean and modern boxed layout of Glass is very novel and the techniques are also in sync with current trends.
DesignBlog
Created for web designers and developer blogs, DesignBlog is a clean blogging theme with a very professional approach. It ensures maximum exposure for your content and brings the best SEO practices for you. What is more, it comes at an unbelievable price of $59.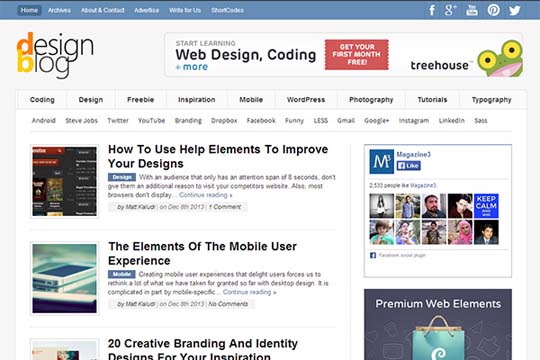 Square
Square is a modern magazine WordPress theme that possesses great looks and top notch functionality. The template is perfect for your magazine, blog or news website. The theme is very customizable and understands SEO very well. It will pay you handsome rewards.
Delicate
The $55 Delicate is an elegant looking and highly flexible multipurpose WordPress theme that is also integrated with WooCommerce. With its immense number of features on offer, super customizable layout and SEO package, you can easily attain success and love of your customers.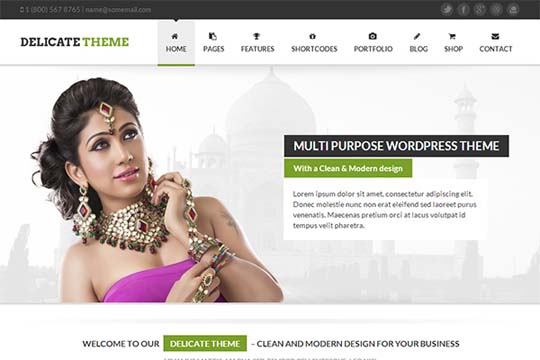 GetFit
GetFit is a perfectly fit theme for your gym/fitness center. It is a powerful, responsive multipurpose premium WordPress theme that has been built on the Twitter Bootstrap Framework. The theme is super SEO optimized and gets you into the good books of search engines very easily.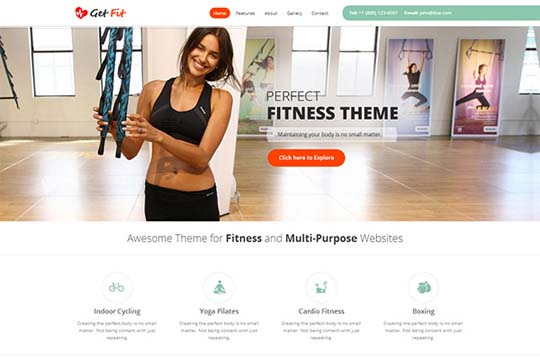 Shopper
The $55 Shopper carries tons of features among which drag and drop GT3 Page Builder, advanced Theme Options panel, premium Layerslider plugin, Post Formats support are noteworthy. This eCommerce theme with WooCommerce integration has been tailor made to increase your sales and bring you into the top charts.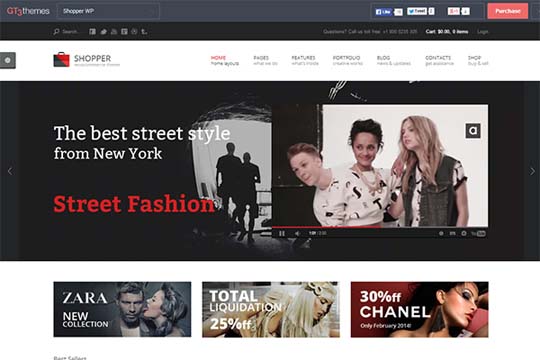 Travella
Travella is an all engaging responsive event theme that helps bloggers build a travel and event blog quickly and with ease. It is very cool and caters to your special needs with utmost perfection. The theme is super SEO optimized and hence, you can travel on all viewing devices and search engines like a gladiator.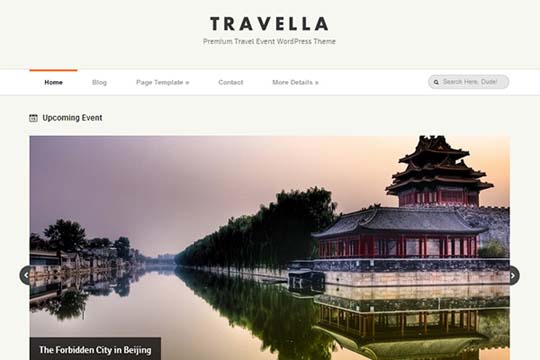 MagXP
The $35 MagXP is a super cool Magazine WordPress theme with 4 homepage layouts, and an options panel through which you can control everything. It is very feature-rich and comes with great speed and completely mobile friendly design. This leads to superb SEO optimization and you can easily scale the heights of success and popularity.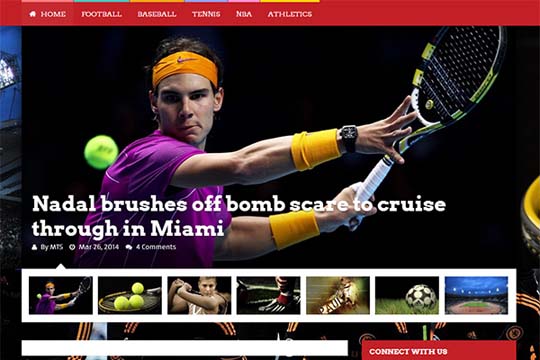 The Blogazine
This theme is for blogs, magazines and other content centric sites. It is very modern and follows the latest SEO practices which means your content will rank higher and bring you groovy results in record time.
Salvatore
Salvatore is a strong Business Directory theme which is very easy to use and loaded with powerful features. It is also responsive and thus, scales perfectly on mobile devices. The theme is the best choice if you are looking for a professional and SEO optimized template in this segment.
Grideon
Grideon is a great multipurpose theme that can be used for your blogging, portfolio, etc. It is powered by the Redux Options Panel, which provides tons of options to manage and modify any aspect of the theme. You will have an excellent time with it.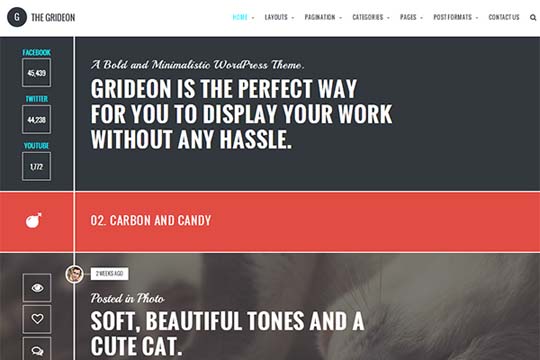 Zoombi
Meet Zoombi- a responsive, creative and clean magazine WordPress theme that is perfect for news and content centric websites. It has multiple post/page layout options, multi shortcodes, buttons and other design elements. The theme is also strong enough to strike an instant chord with search engines.
EFFEKTIVE
Twinkling with modern features and attractive design; EFFEKTIVE is a very flexible and attractive them. It is highly versatile, comes with a clean design and seven layout options to choose from. It gets installed very quickly and offers top of the line SEO practices.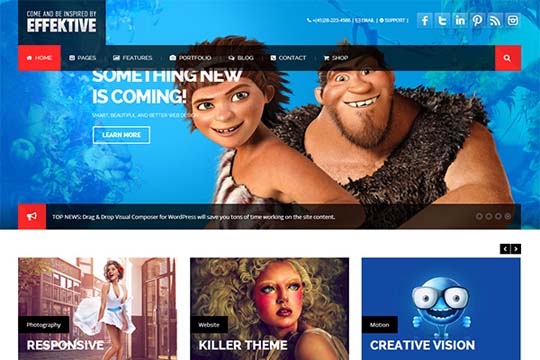 Prestige Academy
Prestige Academy is a niche theme that has been developed for schools, educational sites and the like but it can be also used for other purposes. The SEO optimized theme has many great features such as 95 widget positions, onclick menu for small touch screens, social icon integration and lots more. You should get it at once.
RS
Rs is a premium WordPress template which is a fabulous fusion of retro style and latest web technologies. It is very latest and comes with many great features including the sought-after SEO optimization.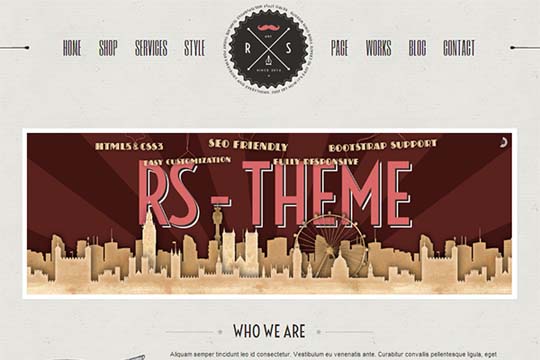 Feather
Just like its name, Feather is a light and airy theme that gives a fun and care-free look to your site. The theme is very simple but carries all the subtle details and technical tweaks that are needed to make it big. You will be really impressed with it.
Herringbone
Herringbone is an amazing eCommerce theme that is powered by WooCommerce, built on Bootstrap, is fully responsive and retina ready. It gives you all the raw material to construct your web shop and also ensures powerful presence on search engines.
deCorum
deCorum is a state-of-art and fully-featured real estate WordPress theme. Its minimal style and extensive layout options make it super simple to use and you can sell your properties with amazing ease. The theme is very search engine friendly and you will find this minutes after installation.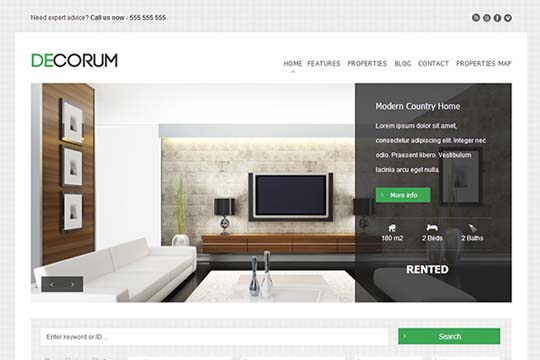 OnePage
OnePage is a crisp and classic single page WordPress theme that is super SEO optimized. It offers a creative Drag and Drop homepage layout, unique blog layouts, responsive design with clean, handcrafted code that loads fast and makes you the hero in the cyberspace.