,    
Forecast Font is a web-font for creating multi-layered weather icons.It was created to have more control over the look and feel of the icons, rather than only having a single color or style.
They are fully scalable for use on all devices, no need to create cumbersome image sprites or use multiple images to create your weather icons.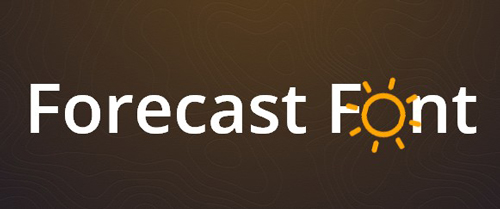 Implementing Forecast Font is very simple.All you need to do first is reference Forecast Font in your CSS using @font-face and the CSS included in the download. From there you make sure to correct the paths needed for where you store these files.